20 concrete proofs that having neighbors can be fun!
He knocks at the door, asks me for a banana, and then leaves.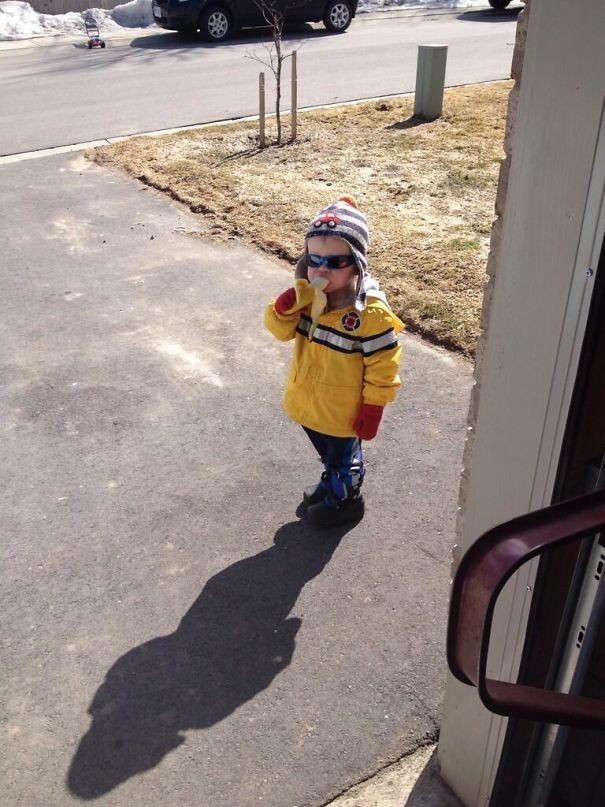 The tenants of these two apartments must have a lot in common.
When the neighbor brings you their leftover food for your dog and they label it "child support".
"A group of neighbors would like to tell you that the "one way" frosty glass in your bathroom is facing the wrong way." Translation --- Everyone can see everything from the outside!
Laugh at the neighbor who forgot and left their water sprinklers on during the night and have created the garden of Narnia!
It's 3 o'clock in the morning and my neighbor is talking to watermelons.
The town's fire and police departments are very close. Just imagine how many jokes they are capable of playing on each other?!
The turbine on my neighbor's chimney had always made irritating noises. One day, suddenly, we stopped hearing the noises...
"Please do not drop your cigarette butts on the ground. The cat crawls out at night to smoke them and we are trying to get him to quit."
"Looking at what is happening on the other side of my neighbor's fence is always fun, for me!"
Exchanges between neighbors that are not seen every day:
This pair of neighbors has the habit of taking their parrots out for a walk.
My neighbor keeps cats away from their garden plants ... like this!
My neighbor never ceases to amaze me, with his outlandish ideas!
I had heard that they were going to shoot a movie at my neighbor's house. Only now I do I understand that TYPE of movie!
When you repair the broken lid of your garbage bin with black tape and your neighbor does the same --- thinking it is the apartment number!
Two signs that can be seen posted in university dorms.
When neighbors communicate via the username on the Wi-Fi connection without revealing their real identity ...
When you have finished your toilet paper and a neighbor immediately sends you help!
Who would not want to be on good terms with such a well-organized neighbor?