20 hilarious photos of cats that will make you smile instantly!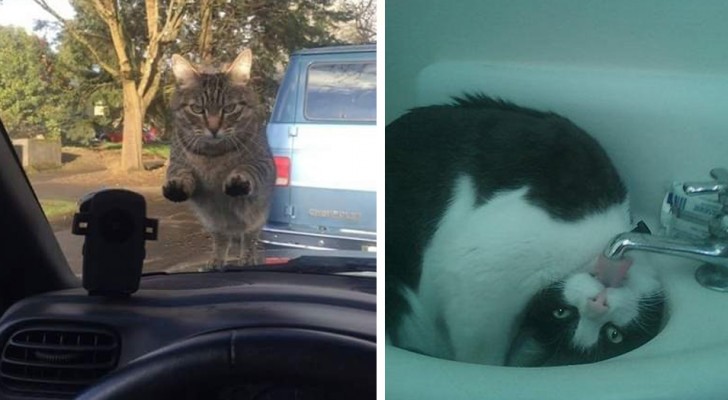 Advertisement
True, pet cats spend two-thirds of their days sleeping and showing the world how to live a Zen life, but when they are awake and active they are also able to fill those moments with us humans with tenderness and fun.
In fact, our love for them is such that we cannot help wanting to share with others those moments that for us are so special.
By the way, the reason why these images trigger so many reactions is due to the fact that for cat lovers the sense of identification is very strong.
How not to feel tenderness while looking at photos like these?
Advertisement
Last week I adopted a kitten! An animal shelter operator took this photo without me realizing it and ... I could not be happier.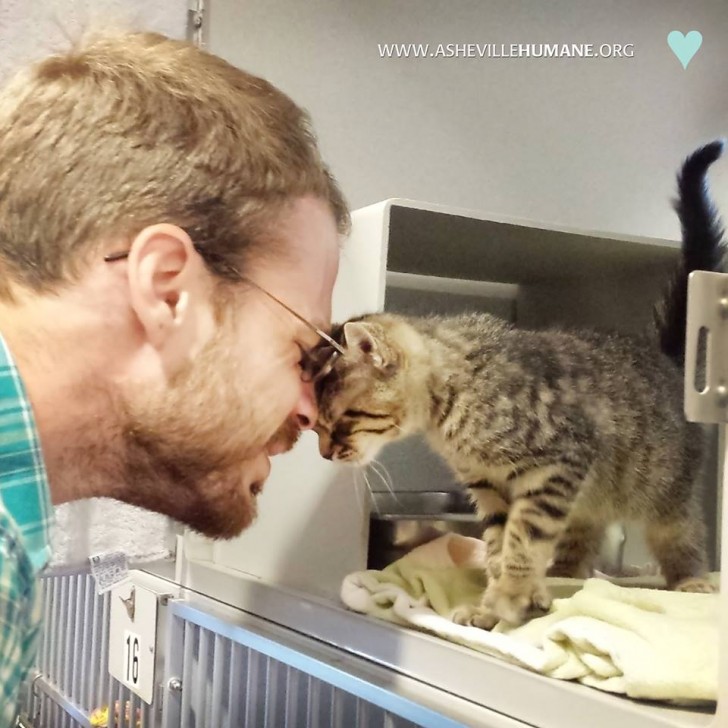 Because sleeping with someone beside you is always more beautiful ...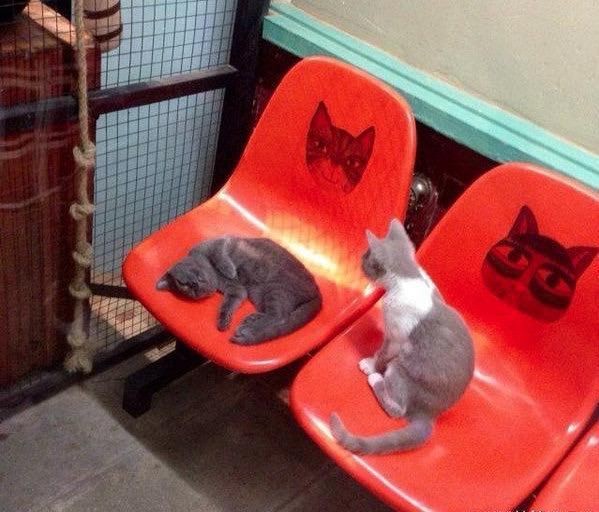 Advertisement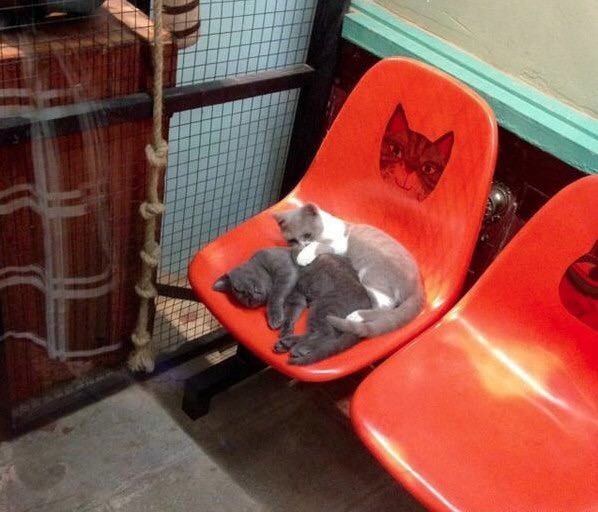 Beautiful shot of a feline attack --- Yes, a little kitten can suddenly turn into a ninja!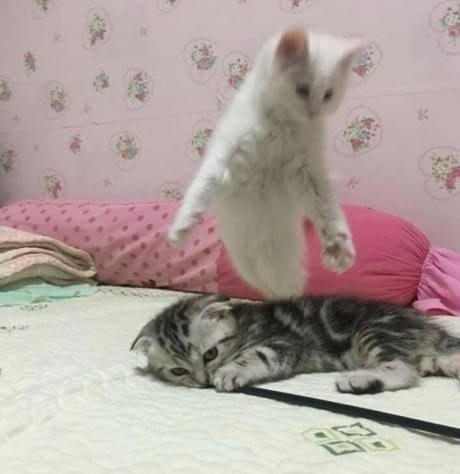 This guy just took a kitten off the icy street --- it was already almost frozen to death.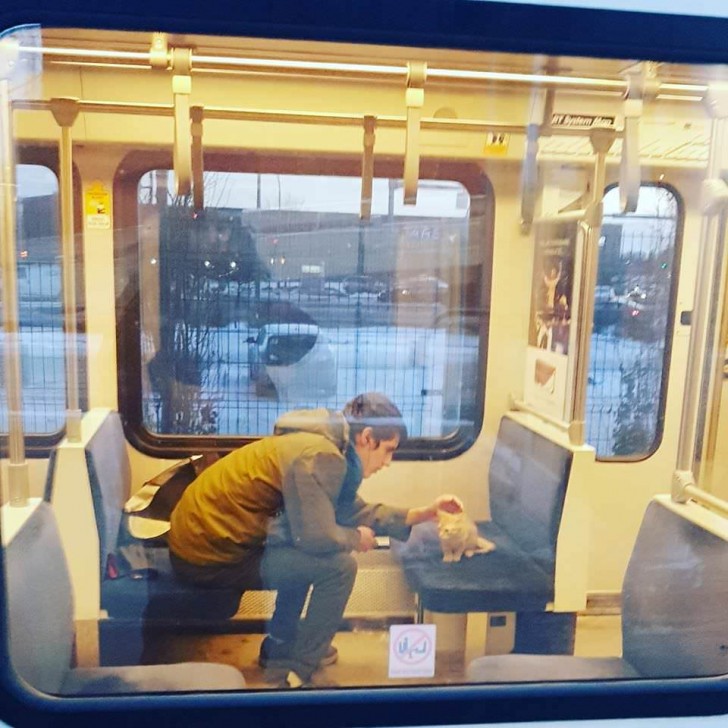 Advertisement
A cat and its double.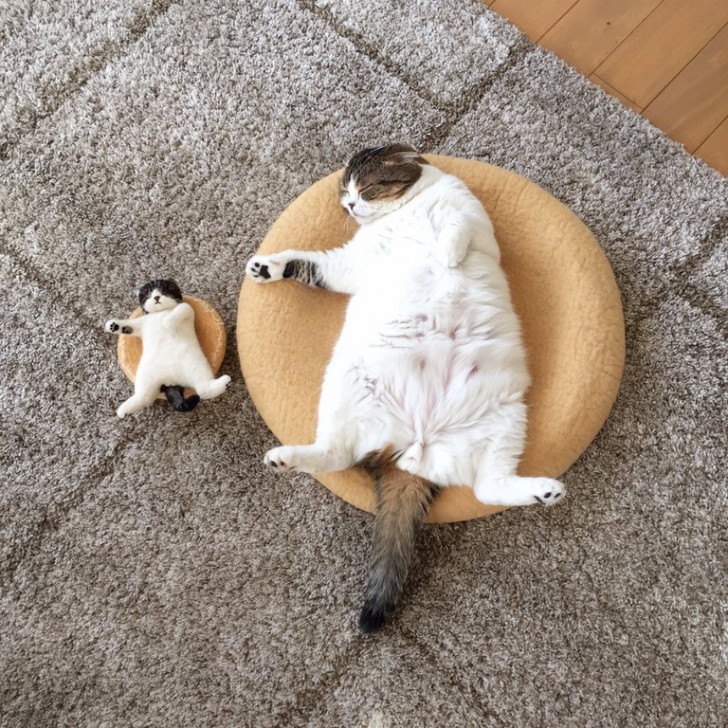 The first image in the history of humankind of a black hole in a visible spectrum of light.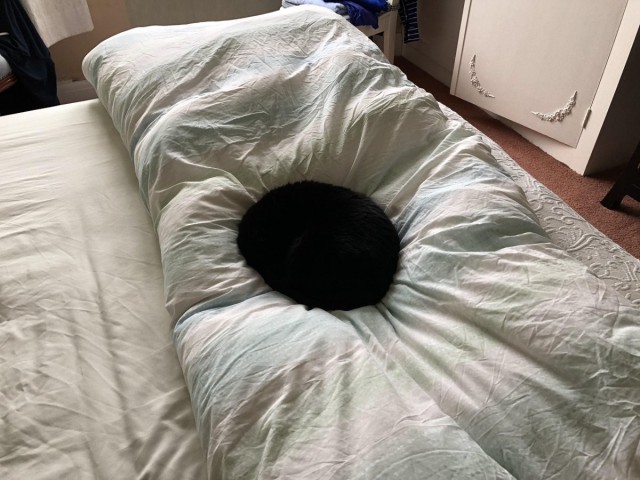 Advertisement
Like a memory foam mattress ...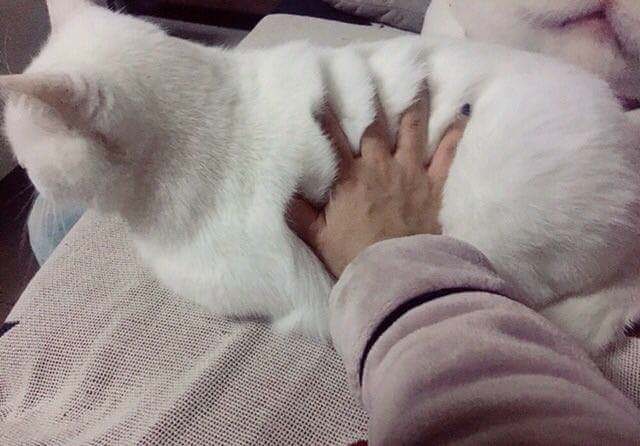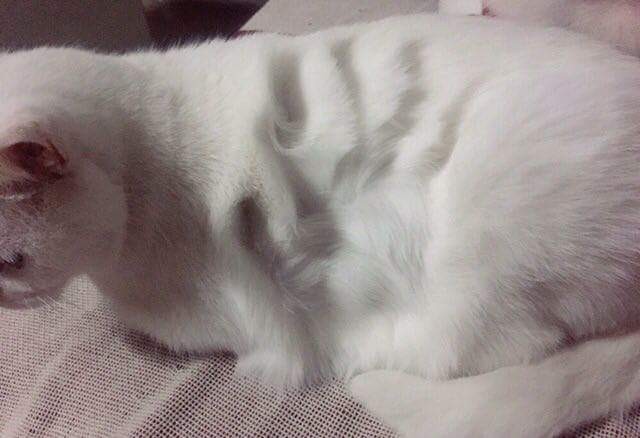 Advertisement
I was trying to take a picture of the newcomer at home but someone was not happy with all that attention ... Did you notice?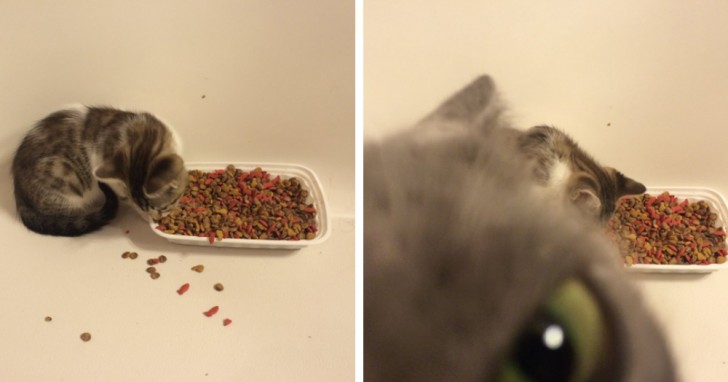 Cuddling at night ... 😻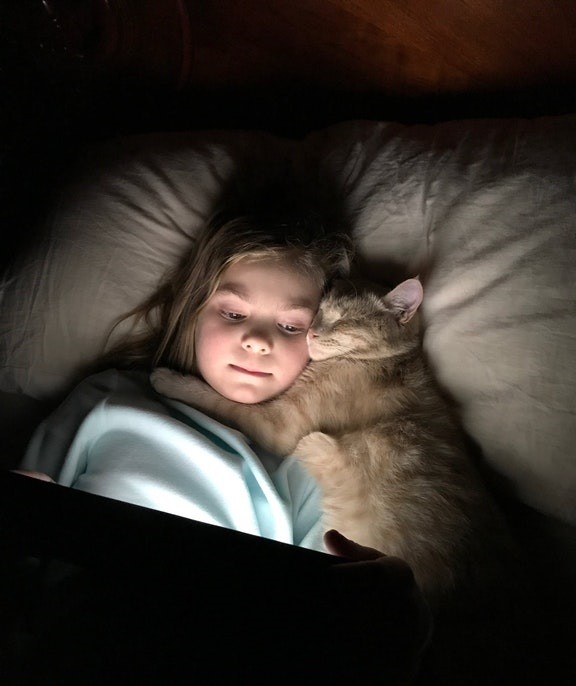 When you scold one of them and the other comes to protect him ... And then they say that only dogs understand humans well!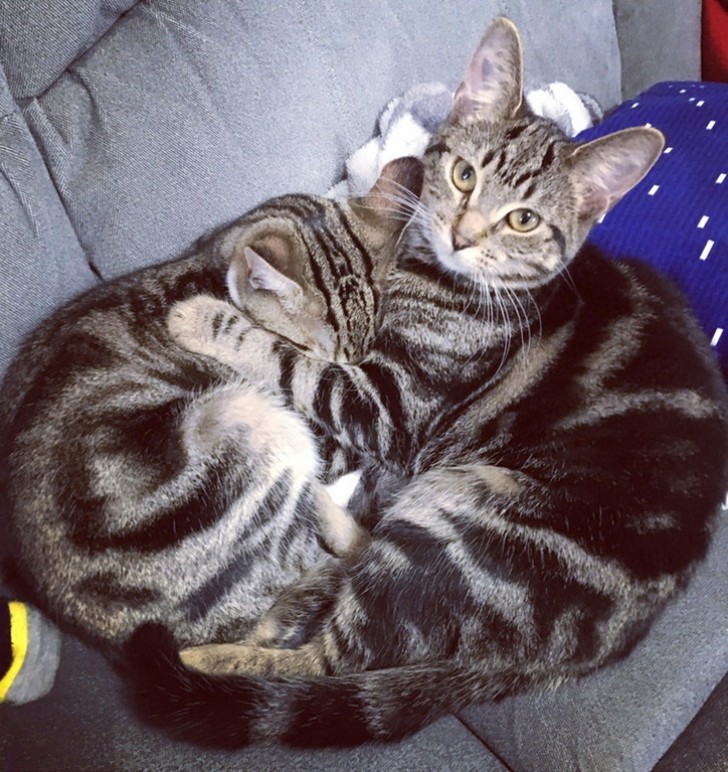 I was leaving for work, but the "big boss" reminded me that I had not left him any food ...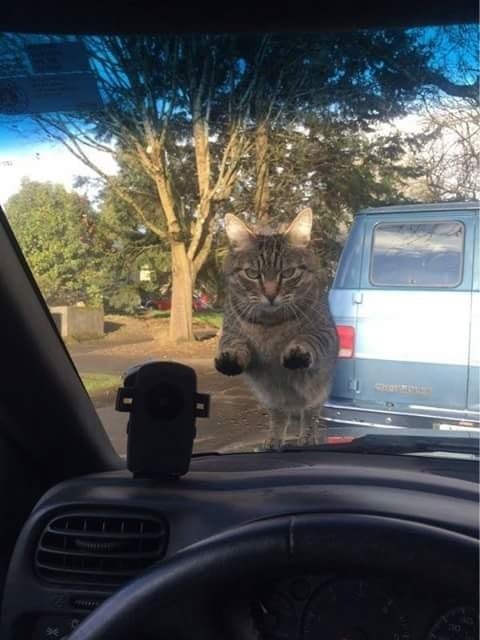 It does not happen very often to see that someone has found their lost pet cat or dog. What a joy!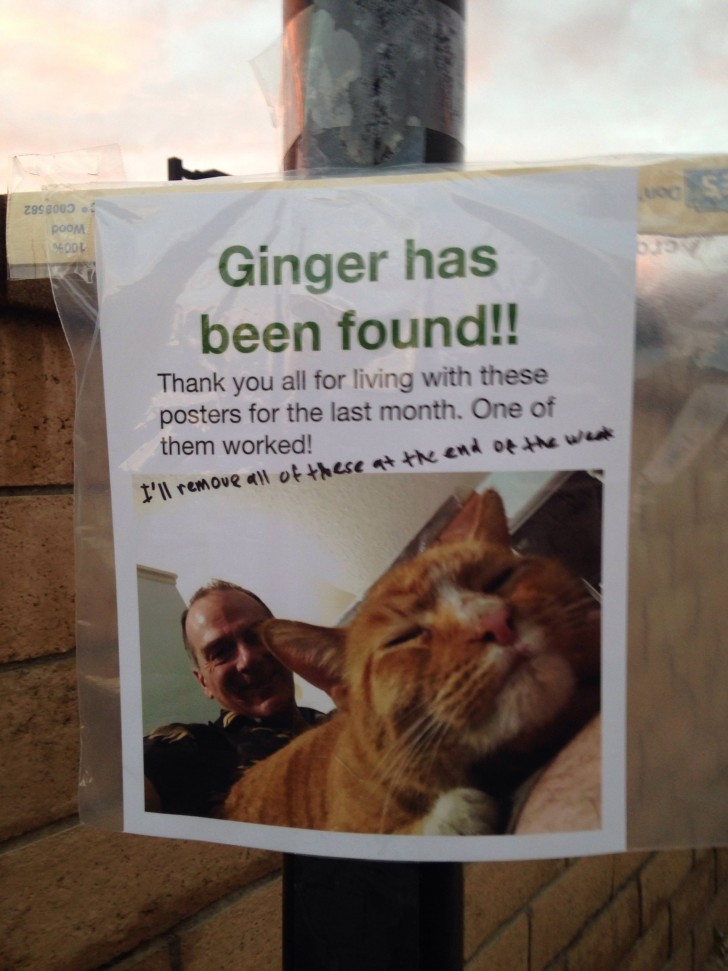 This tow truck driver has a very particular helper that is also wearing the standard required work clothing!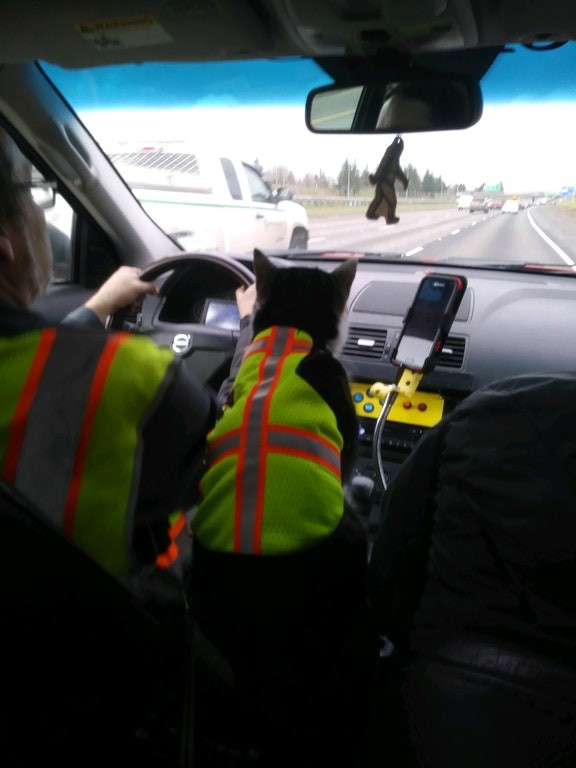 Our cat followed my father out but when he realized how cold it was ...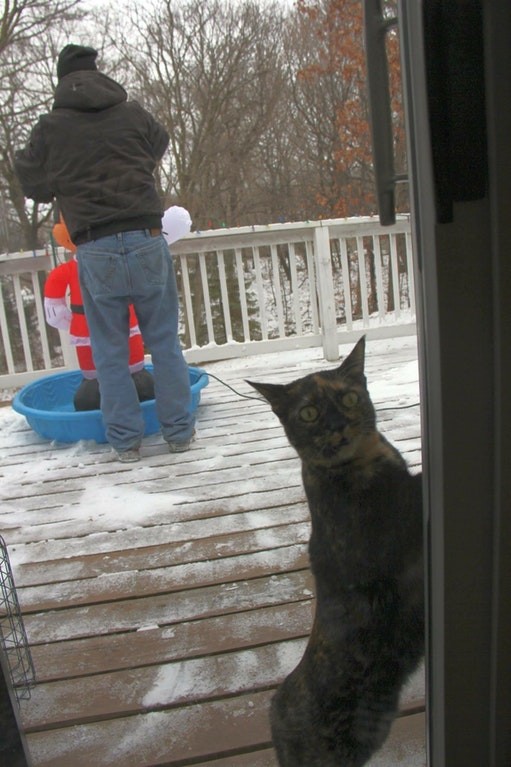 When you walk into a park and see this scene ... It's almost scary!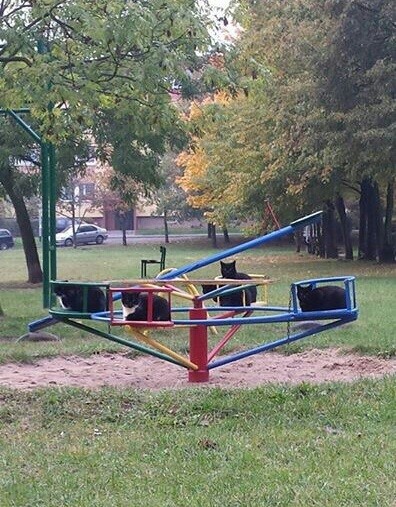 Imgur/WildMartenInTheGooseberries
Who among you can honestly say you have such a loving cat?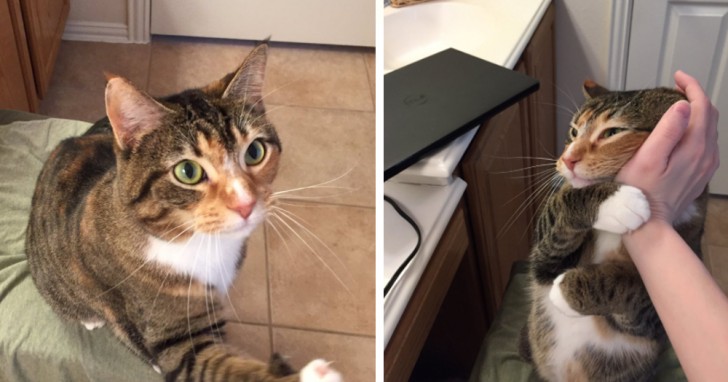 Our beautiful twins!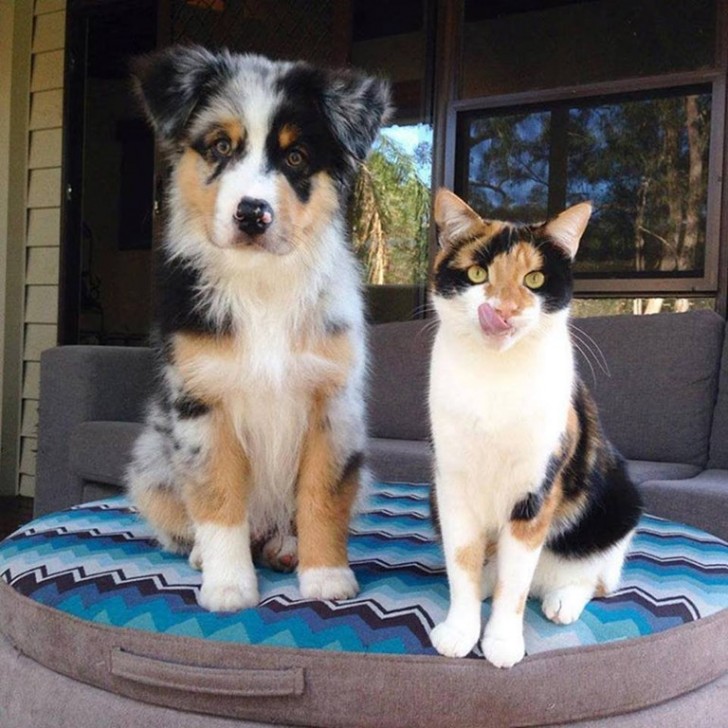 If you go to the bathroom at night and find your cat doing this --- I assure you that you would almost pee on yourself too!
It's not like what it seems, we swear it!