These images show that being a mother is the most beautiful thing in the world!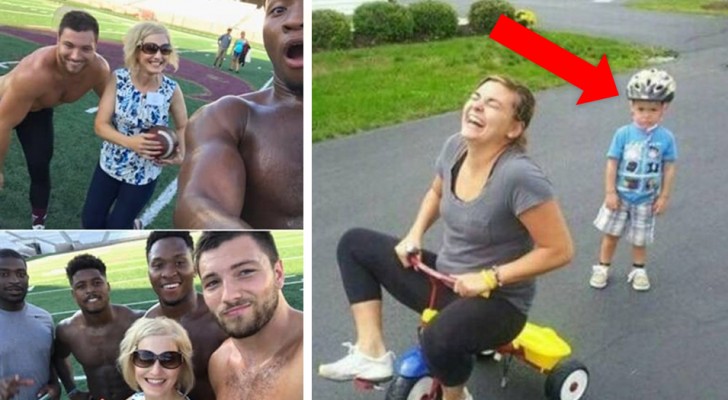 Advertisement
Usually, the most famous prankster in the family is the father but it cannot be said that mothers do not have their own particular sense of humor especially when they are dealing with their children!
Yes, especially, when their children have been very mischievous, or when mothers want to at least temporarily satisfy them (so as to stop their complaining), or simply, when it comes to women who do not take life too seriously, it turns out that mothers can also be ironic, light-hearted, and funny ... And here we have the proof!
Advertisement
When I asked my son how he wanted his birthday cake, he replied that he did not care, even Jesus riding a stegosaurus would be fine ...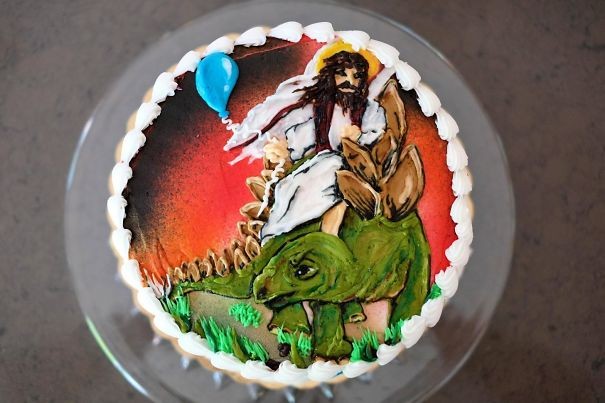 Send a selfie to mum and she answers with her own group selfie photo!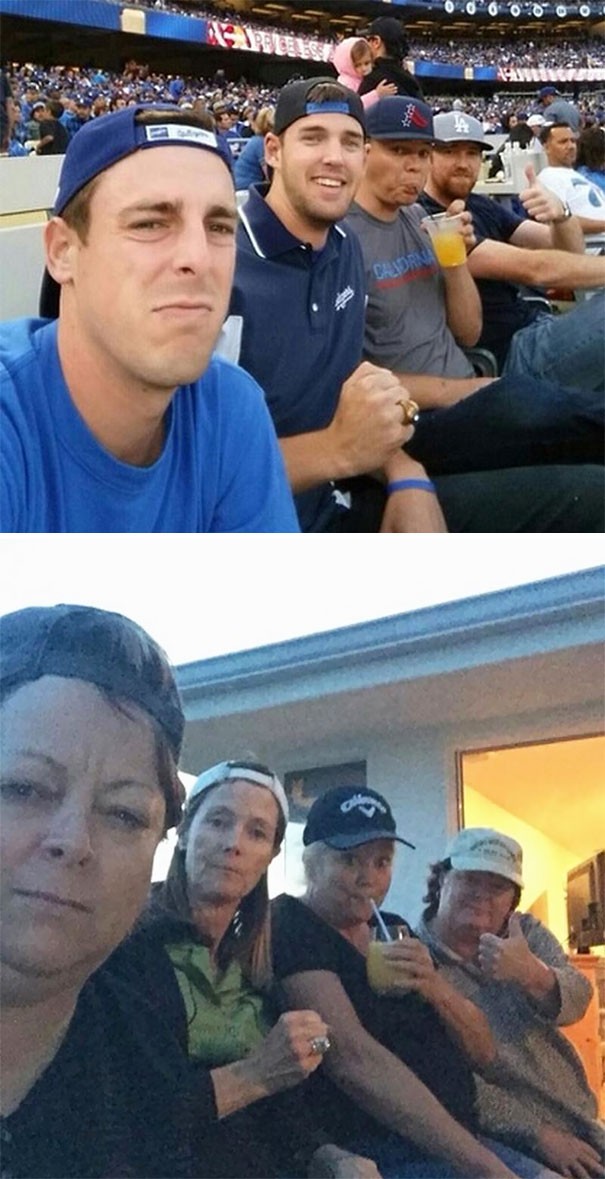 Advertisement
Two Mormons knocked on my mother's door and she let them in, but she did not let them just stand around talking -- she put them to work!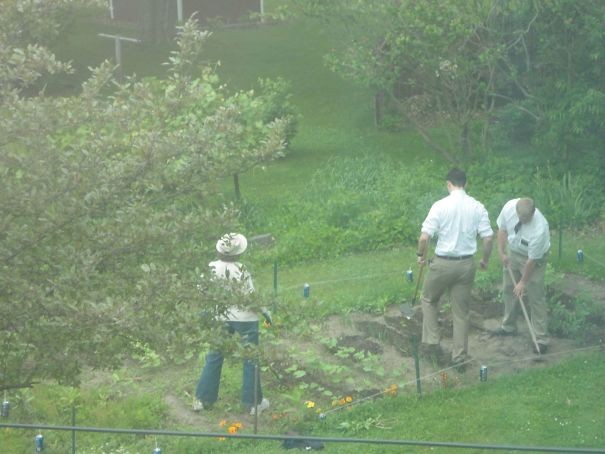 My mother told me that she had known for some time about my sexuality; I did not want to believe it but then she showed me this picture.
That photo of your mother taken when she had drunk one glass too many that you are not sure you want to see!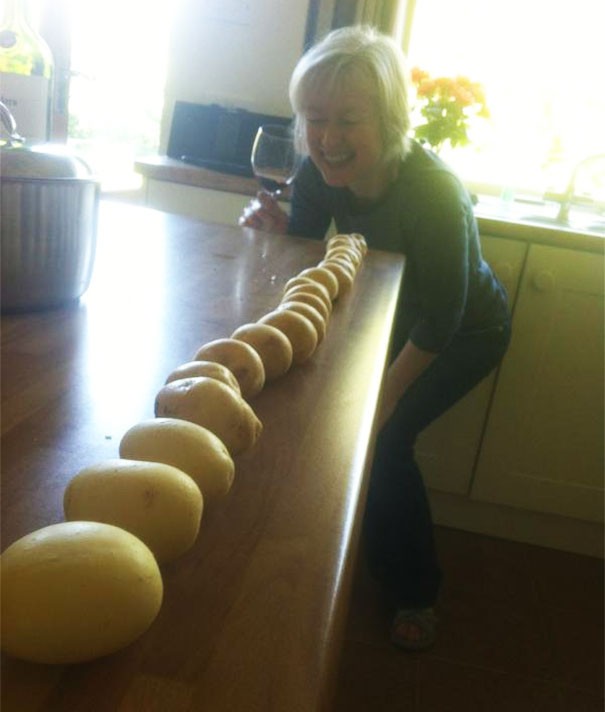 Advertisement
Her son has left for college so, with this life-size cardboard cutout of him, is how she will await his return to the family!

There are only three possible reasons why these women's glasses were in our house (a mother's message to her son ...).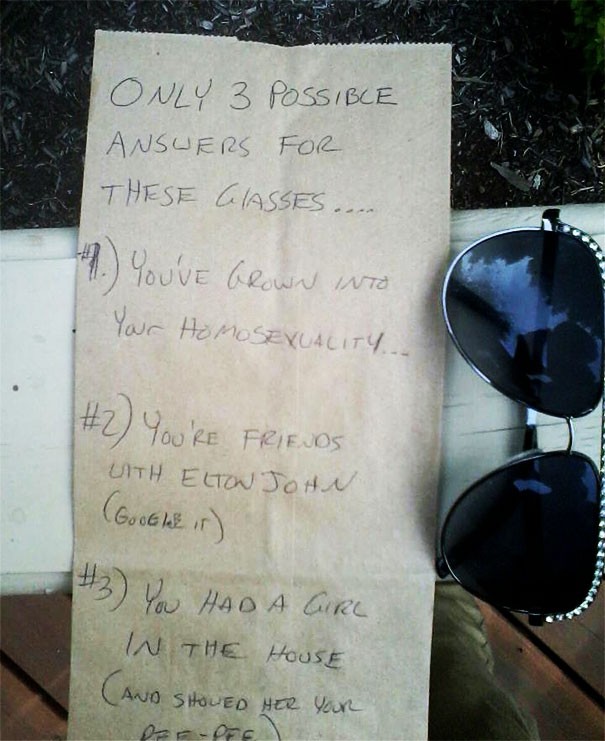 Advertisement
Daughter: "Mom, stop ...you are not funny. You never make jokes." Mom: "I made you."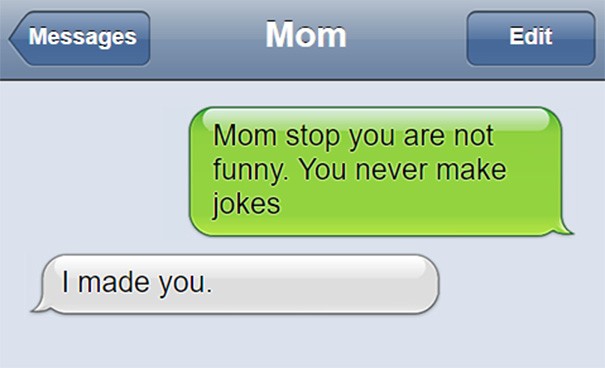 Even the management of unpaired socks can be done with irony!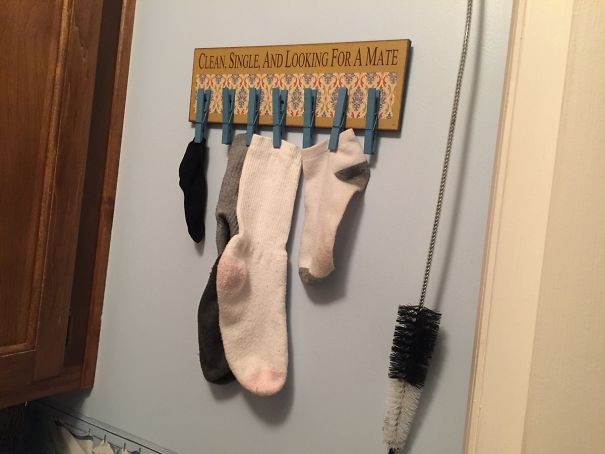 Advertisement
How to embellish a carpet to give to a daughter for her new home? This mother gives you a nice idea.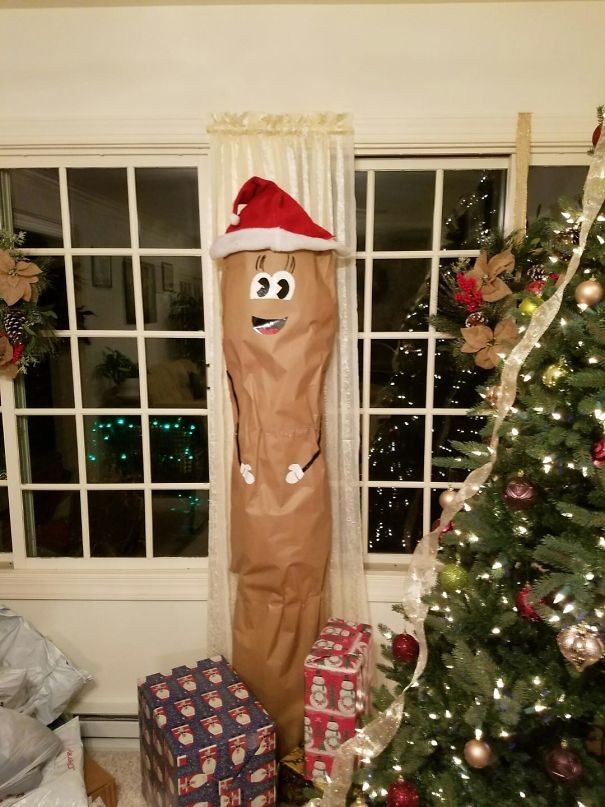 Does your child want to play while shopping? Do like this mom did ... and play along with him!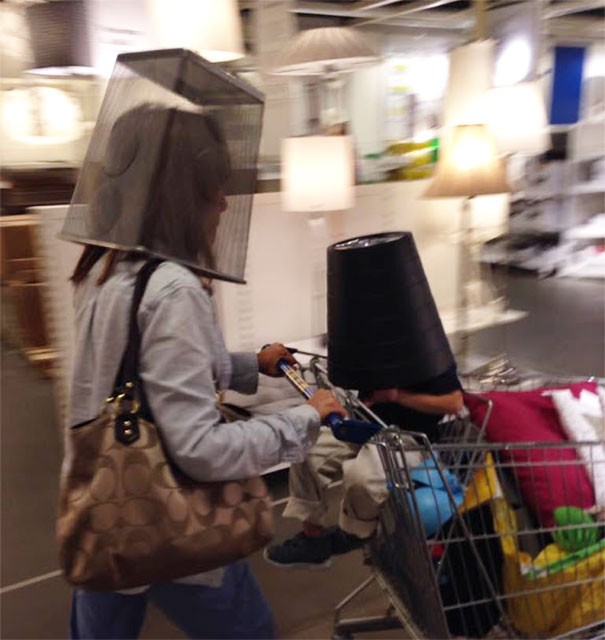 Do you want to advertise someone? Take advantage of your son's birthday to have a nice theme party (but remember that he might decide not to speak to you again).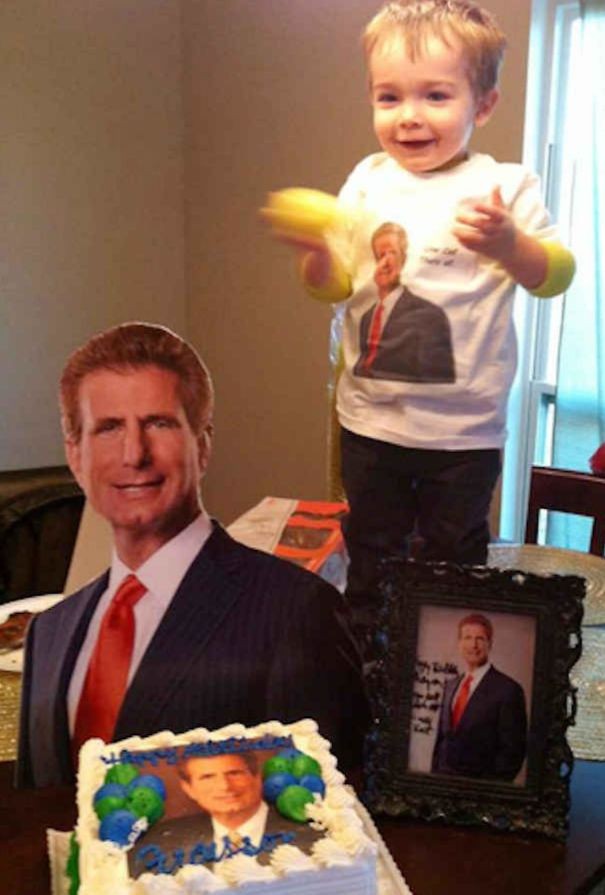 His children were bothering him about when Santa Claus would arrive! So, this mother resolved the issue by saying that they could talk to Santa by using their father's feet as a telephone!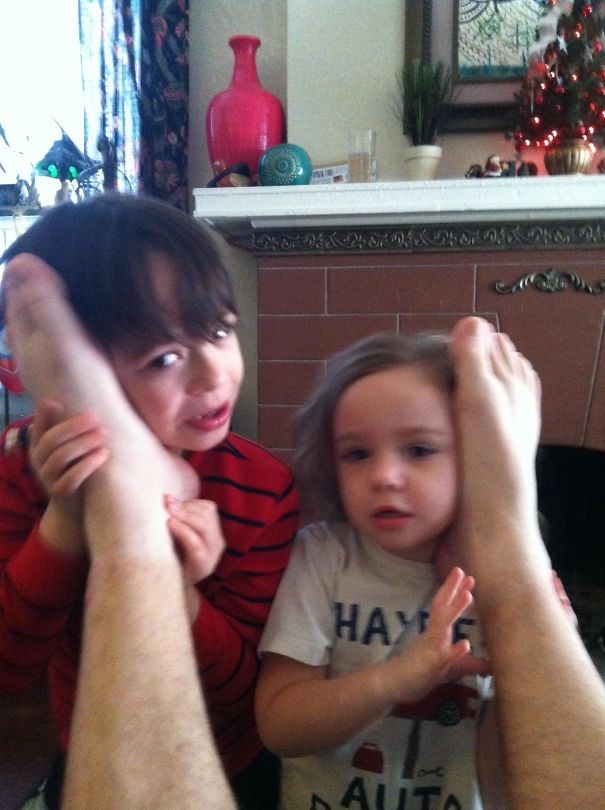 My mom always thinks of me! Here is a bookmark that she gave me (yes, that's her!).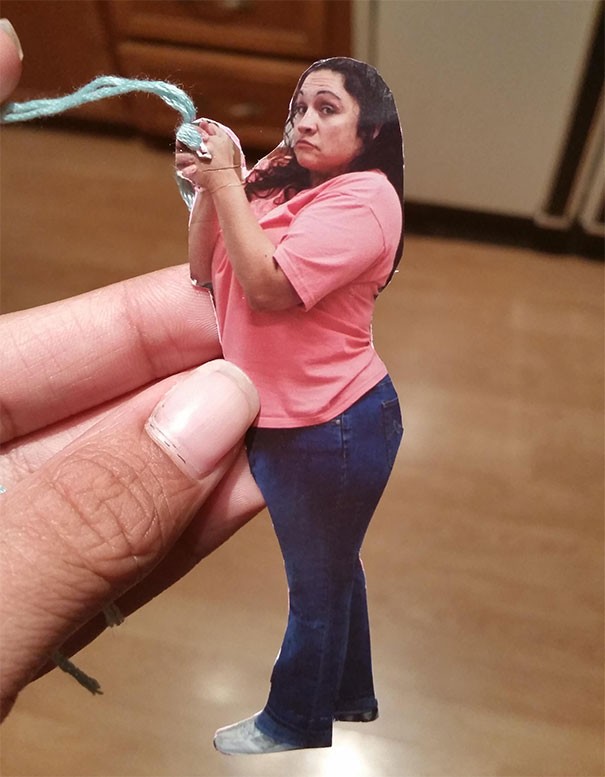 My mother gave me the sweetest gift in the world! A set of photos of my baby daughter bursting into tears!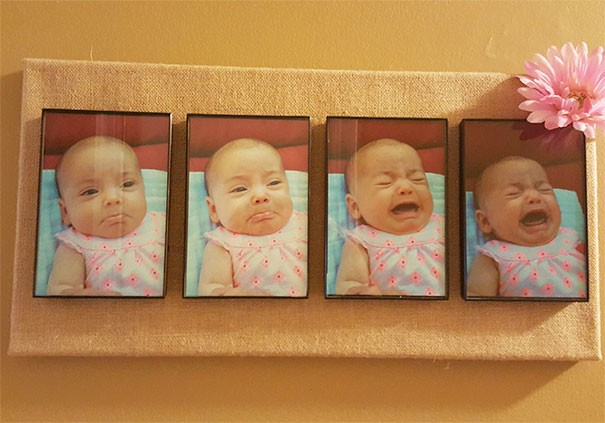 After being called by my mother, I look in the kitchen and I find her like that! Incorrigible!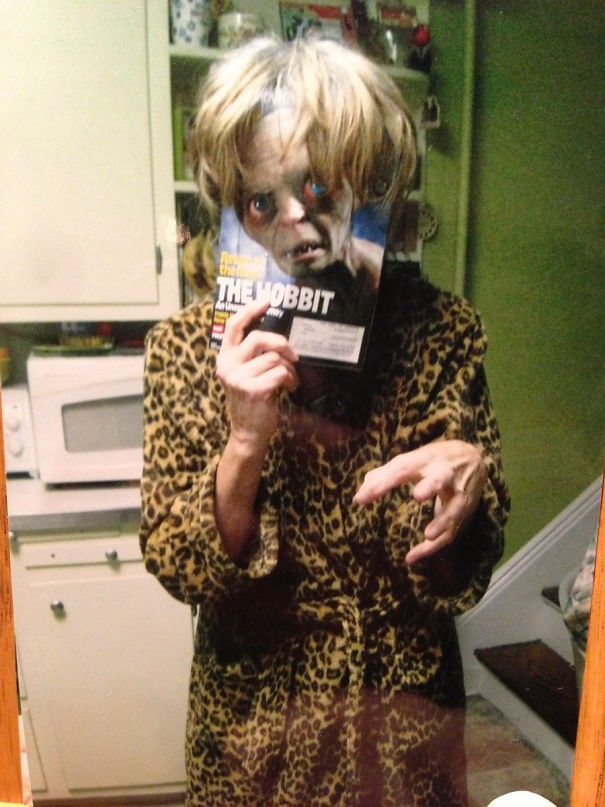 Surely, you are not thinking of leaving the house looking like that?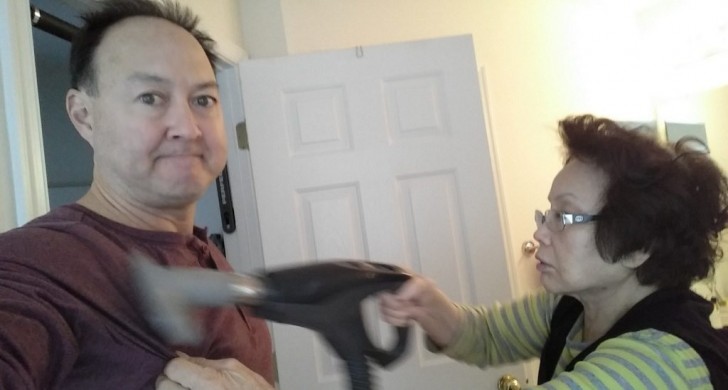 My mother accompanied me to university for the first day of orientation and here is the memory photo that she sent me !!!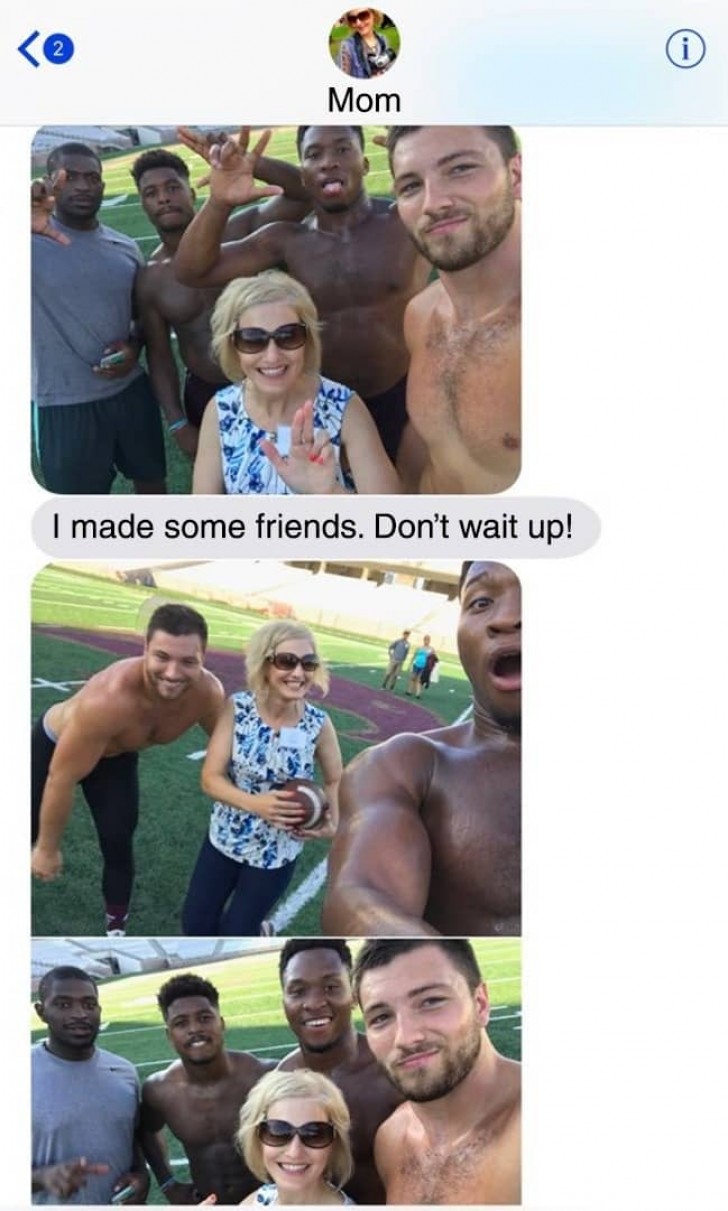 Come here, honey! Let's try on the new hat that I have crocheted for you!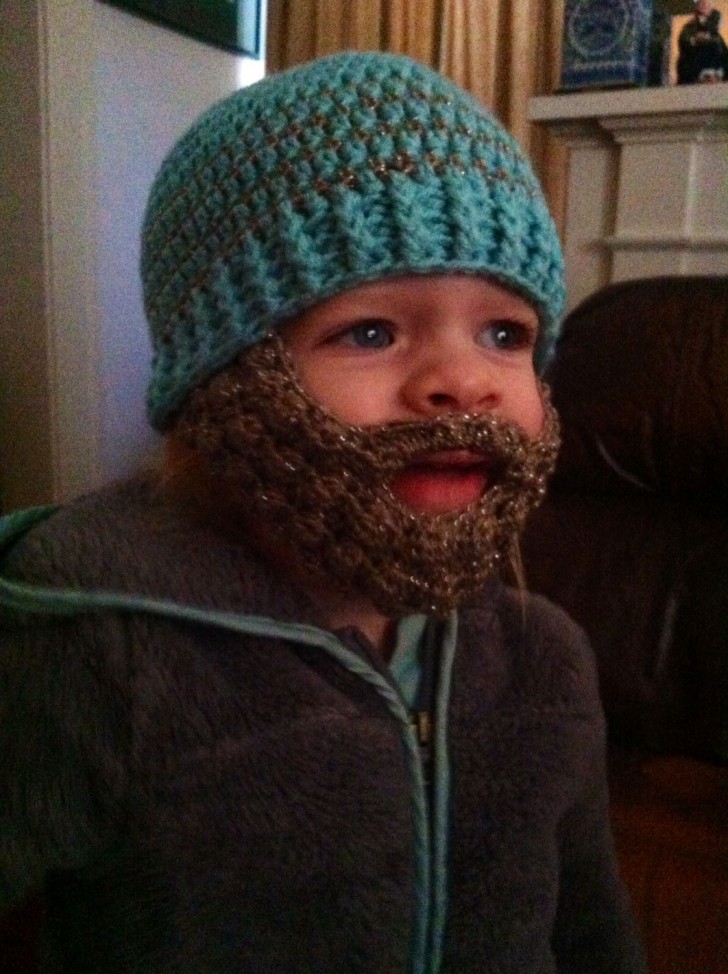 Can I take a ride, too?