10 cartoons that will make you feel like you are falling in love again!
Advertisement
The Thai illustrator Pratchaya Mahapauraya (aka Sundae Kids, on Facebook and Instagram) entertains her followers with incredibly sweet cartoons.
Her drawings manage to describe all the different facets of those feelings that are usually experienced when you are in love with someone.
Dictated by a perfect intersection between words and images, the emotions concerning the characters of these cartoons seem to lift you out of the cartoon itself and spark your own desire to fall in love again!
Advertisement
1. "I like you ... Do you like me?" --- "I like us."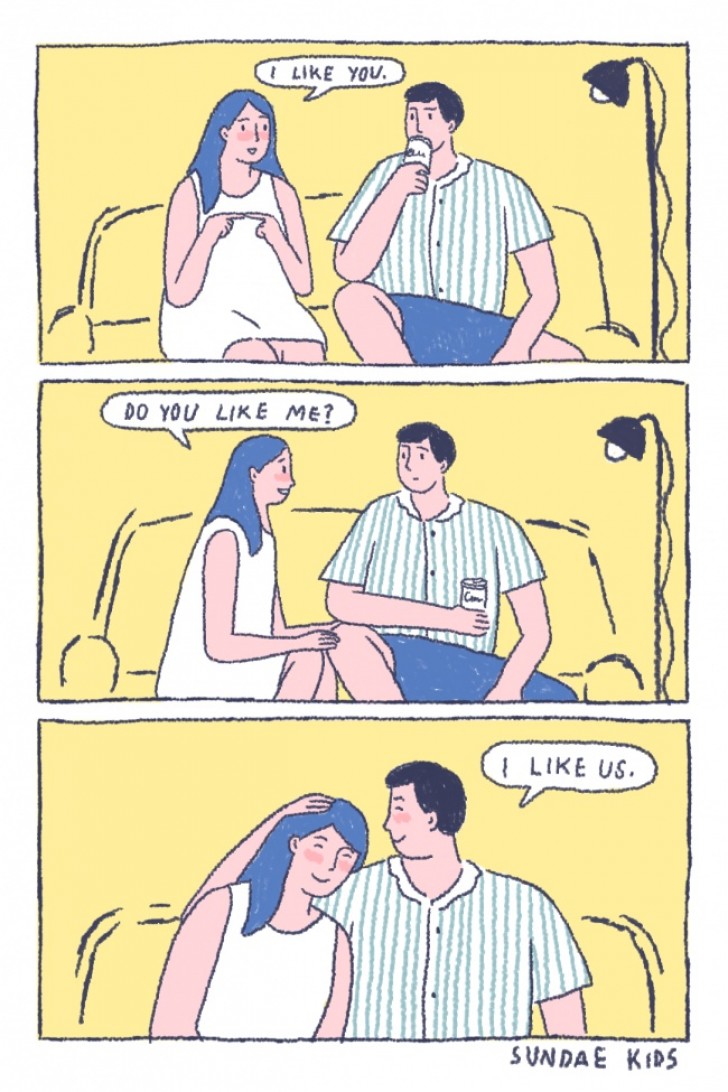 Advertisement
2. " Am I blocking the view?" --- "You are my view."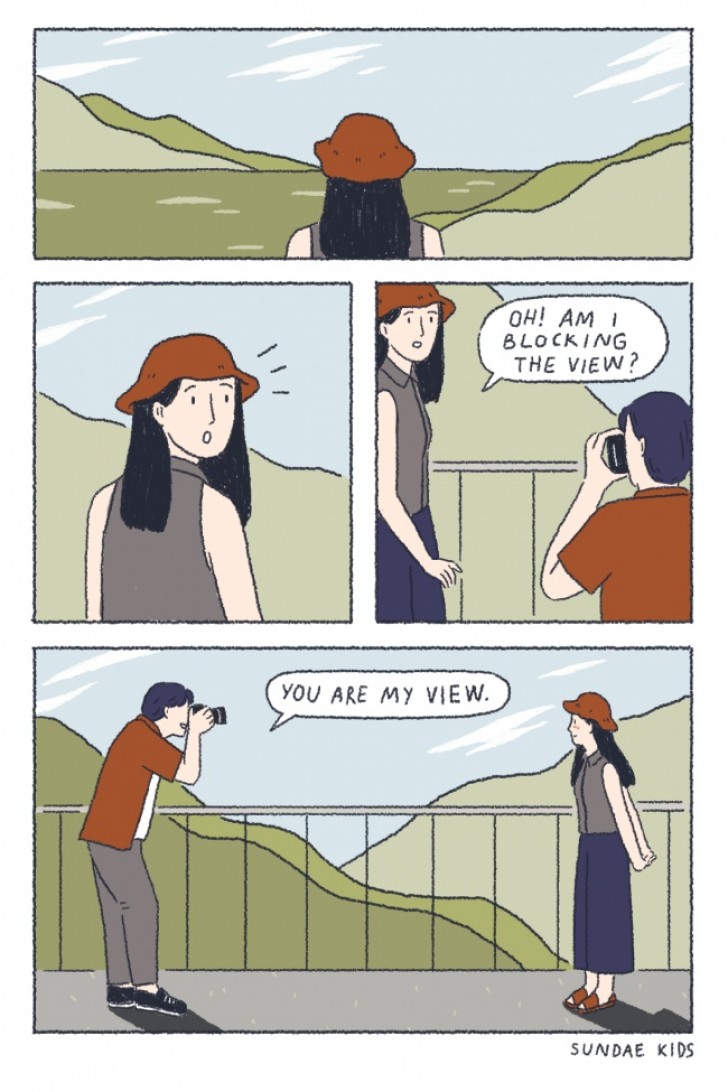 3. "I bought an ice cream for you!" --- "The taste is good!" --- "It's true, it's very good!"
4. "Which do you prefer?"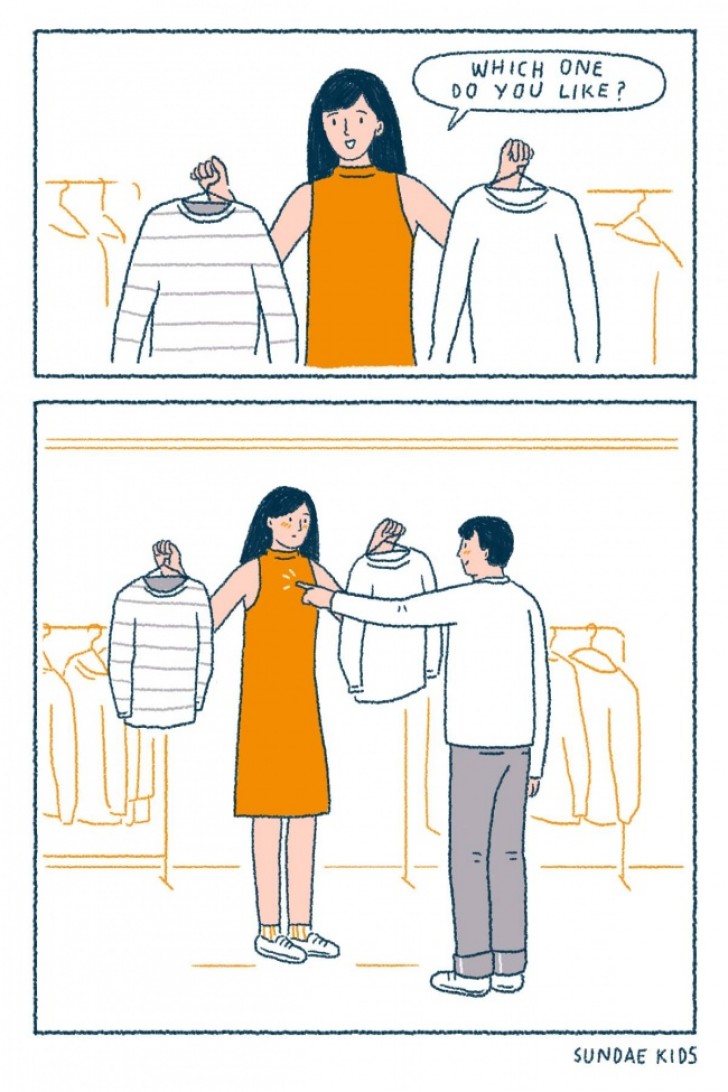 5. When a simple "hello" is enough to make you melt.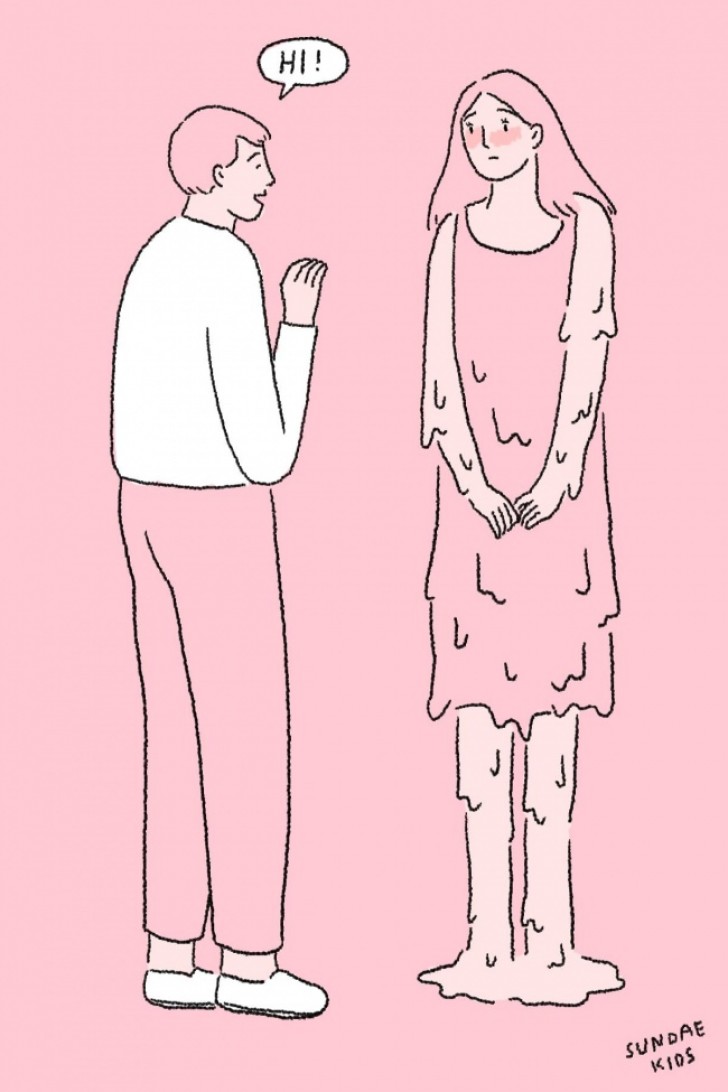 Advertisement
6. "Don't go ... I will miss you ..." --- "But I have to work, it's only a few hours!" --- "Every hour is like a year without you."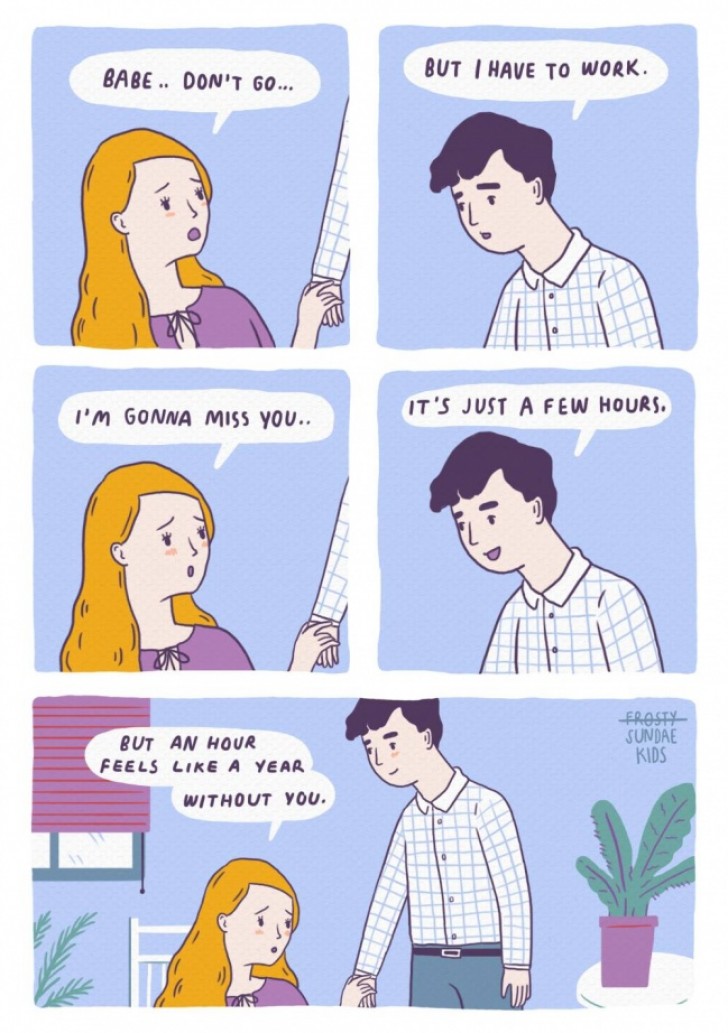 7. "I love traveling. I don't like being stuck in one place, but I like being stuck with you."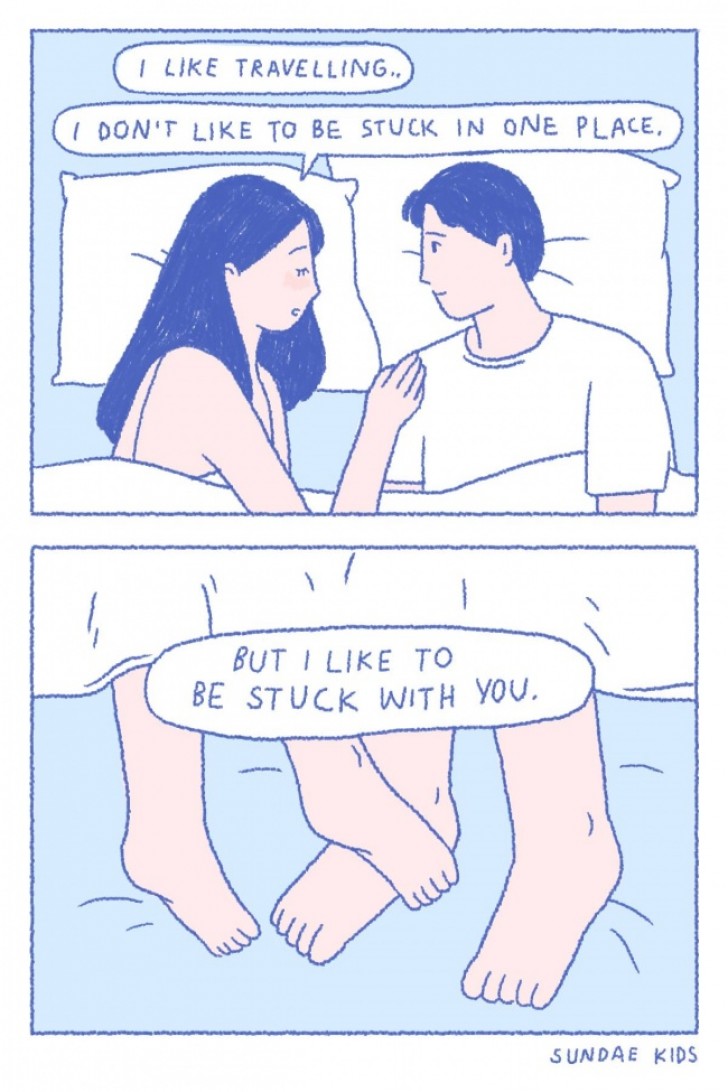 Advertisement
8. "You know how much I love pizza! But I will give you the last slice... That's how much you mean to me."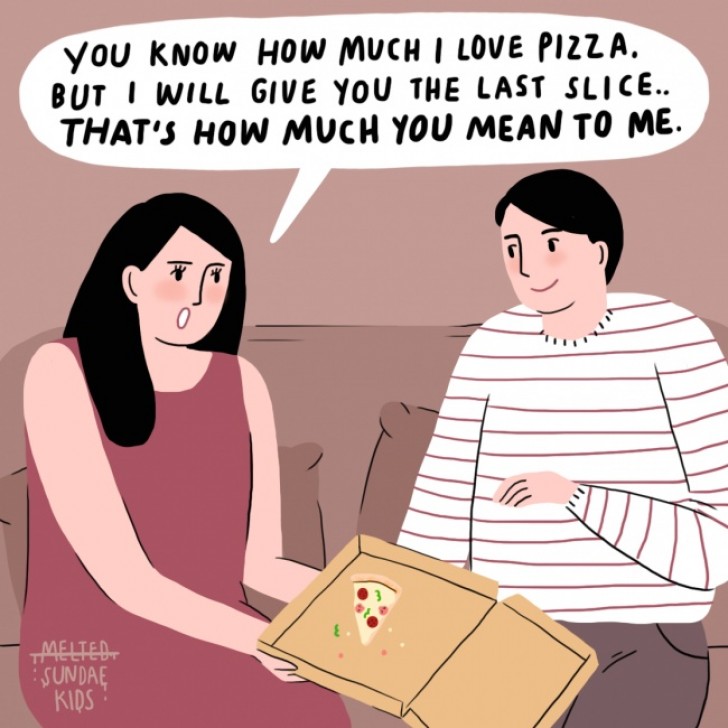 9. "You have a beautiful smile!" --- "You gave it to me."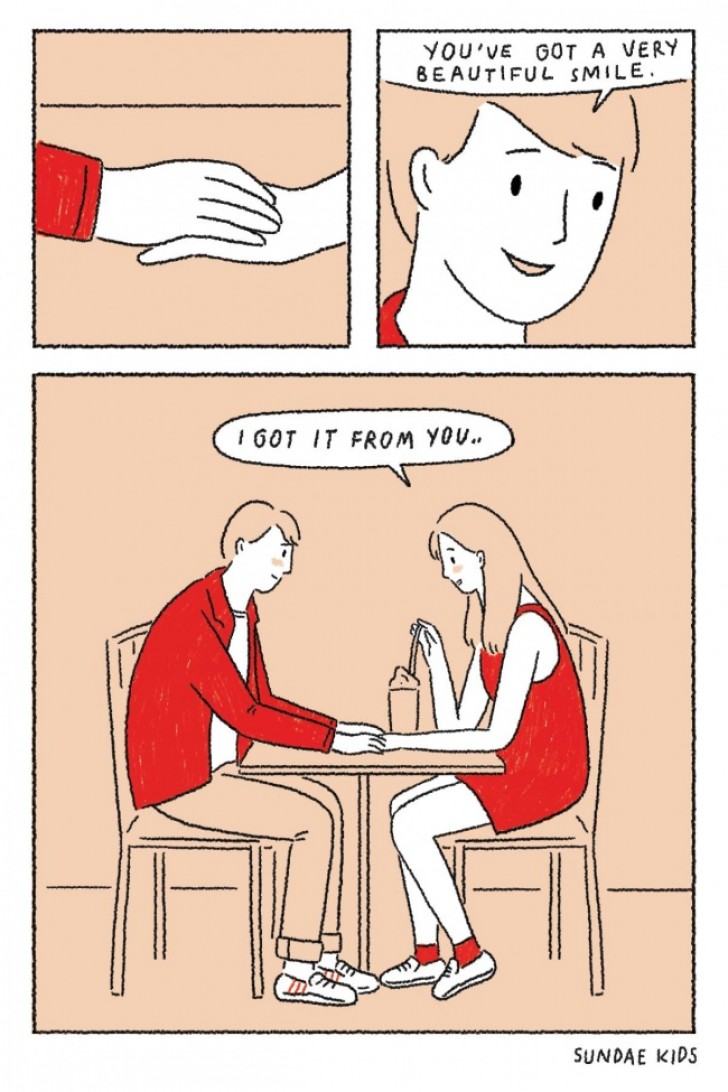 Advertisement
10. "My girlfriend is like Google!" --- "Because she knows everything?" --- "No, because she can give me everything I need."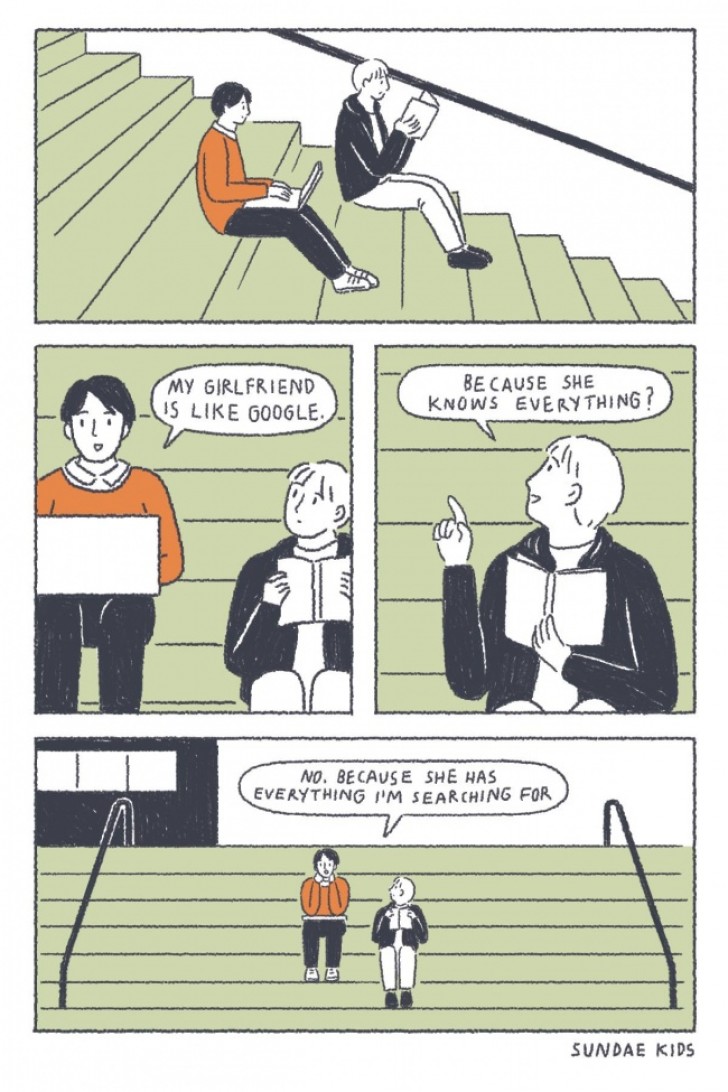 Advertisement