This illustrator has transformed his life with his wife into successful comics
Her hair is EVERYWHERE.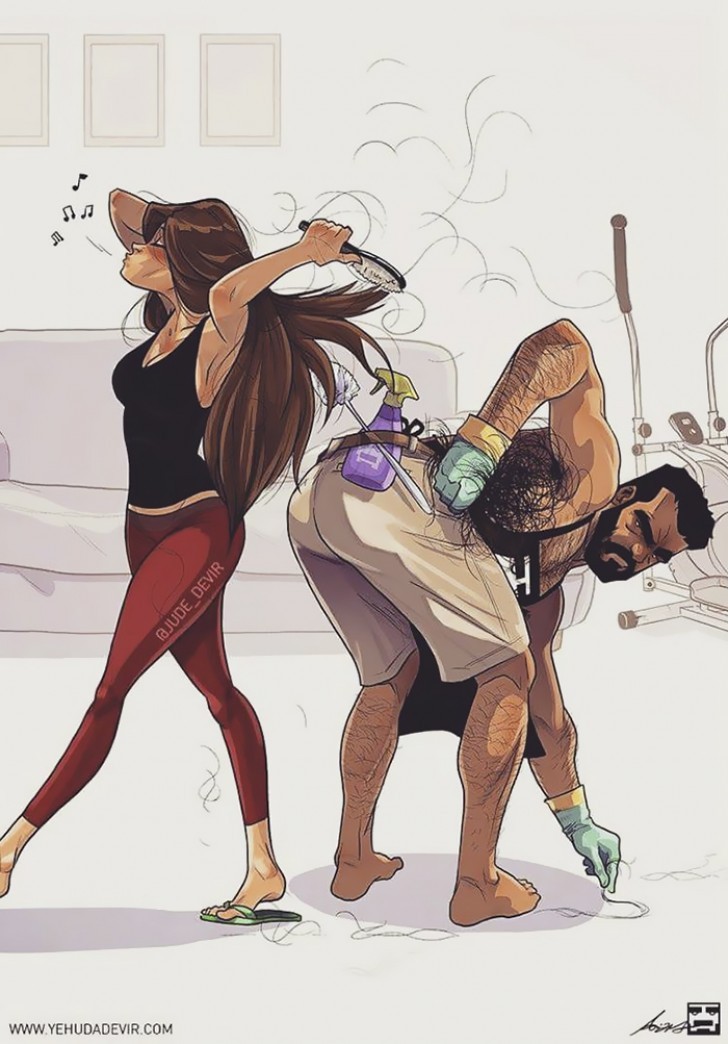 The moment to cuddle
When he remembers their anniversary (thanks to a memo on his smartphone that she does not know anything about!)
"I have nothing to wear" ...
Nothing is like her embrace
Waking her up on her birthday --- he is happy but she just wants to disappear.
When she watches the "The Game of Thrones".
Maya and her battle (lost) with mosquitoes
Two professional illustrators --- and a new drawing tool was just delivered at home. Guess who will test it out first?
How to peel and slice onions according to Maya
Not even half a glass of wine and the evening ends like this ...
Love, you have to stop biting your nails!
The picture of exhaustion.
We Bought An Elliptical
Same Haircut Same Story: "I'M BALD!!!" --- "Whaaat? Your haircut is the most beautiful and perfect thing this world has ever seen..."
Mirror Mirror!? Any reflective surface is good for checking yourself out ...
Stop eyeballing my man!
That moment when his wife turns into the incredible Hulk ...
Typical couple selfie.
Sabotage!