14 funny situations that all dads can appreciate
This dad needed a handy support for his computer mouse ...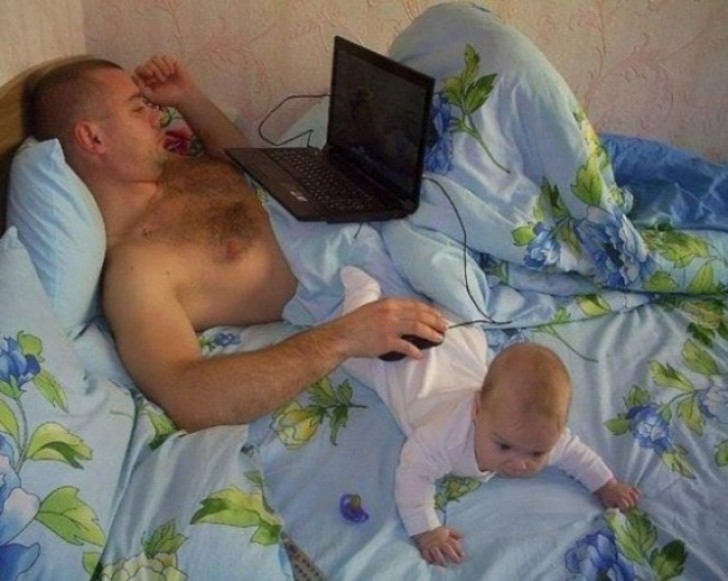 He plays the villain and his daughter plays the heroine!
A baby car seat is an essential piece of child safety equipment but where it is placed does not matter!
And he looked like such an angelic baby ...
Restricted access area!
The kids can do anything they want ... as long as he is allowed to play his favorite video game!
One day this baby will seek revenge!
Today, dressed in my favorite suit, I took my baby daughter out for a ride in her stroller!
A dad and his four children --- he had to invent something to manage them all at the same time! Ingenius!
Breasts cannot be created by magic, but the ideal position can certainly be recreated!
Do you want to keep fit? With three kids it is definitely more fun!
At least he will never lose sight of the baby!
You know how it is with babies! Once they learn to crawl there is almost nothing you can do!
A pragmatic dad! If you do not have an elastic hair band just use a strip lock!