Separated while alive, they were united forever by death. Here is the moving legendary story of the Teruel lovers!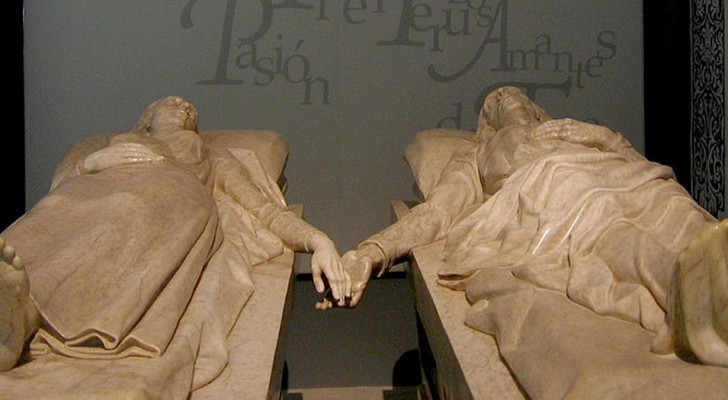 Advertisement
Teruel is a town located in east-central Spain that is famous for a love story that has been sculpted in stone and spread throughout Europe. 
The Teruel legend tells us that in the early twentieth century the fate of Isabel de Segura was sealed forever when her eyes met those of Juan Diego de Marcilla. She was the only daughter of a noble family, however, his family was of the common people, nevertheless, highly respected. 
As soon as their eyes met in the market, it was love at first sight, but as tradition dictated, any idea of marriage was impossible as he was totally unacceptable to her family. 
What is said to have happened is a story that continues to be told also thanks to the beautiful mausoleum devoted to the two young lovers.
Advertisement
The legend of Isabel and Juan, the lovers of Teruel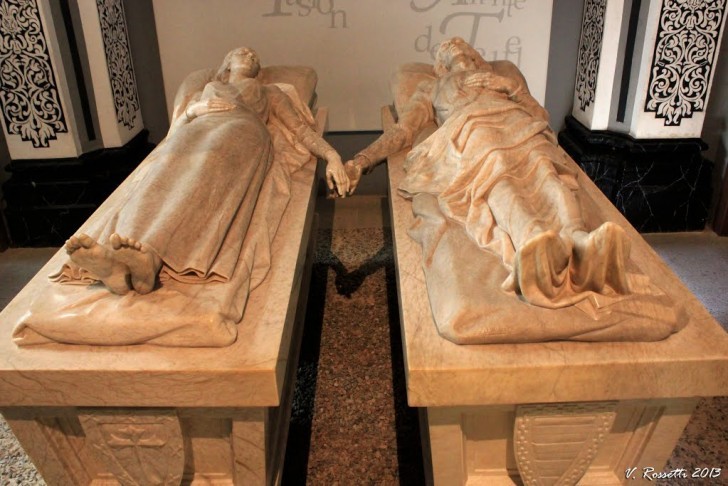 Wikimedia/Montrealais (CC BY-SA 2.5)
Juan Diego immediately declared his love to Isabel, but knowing that her family would not easily accept his declaration, the young man proposed to his beloved to wait five years during which he would work hard and earn enough money to allow him to ask for her hand in marriage.

Isabel promised that she would wait for him but, after five years and not having received any news from him for a long time, she was not certain that he would keep his promise and come back to Teruel.
A tragic epilogue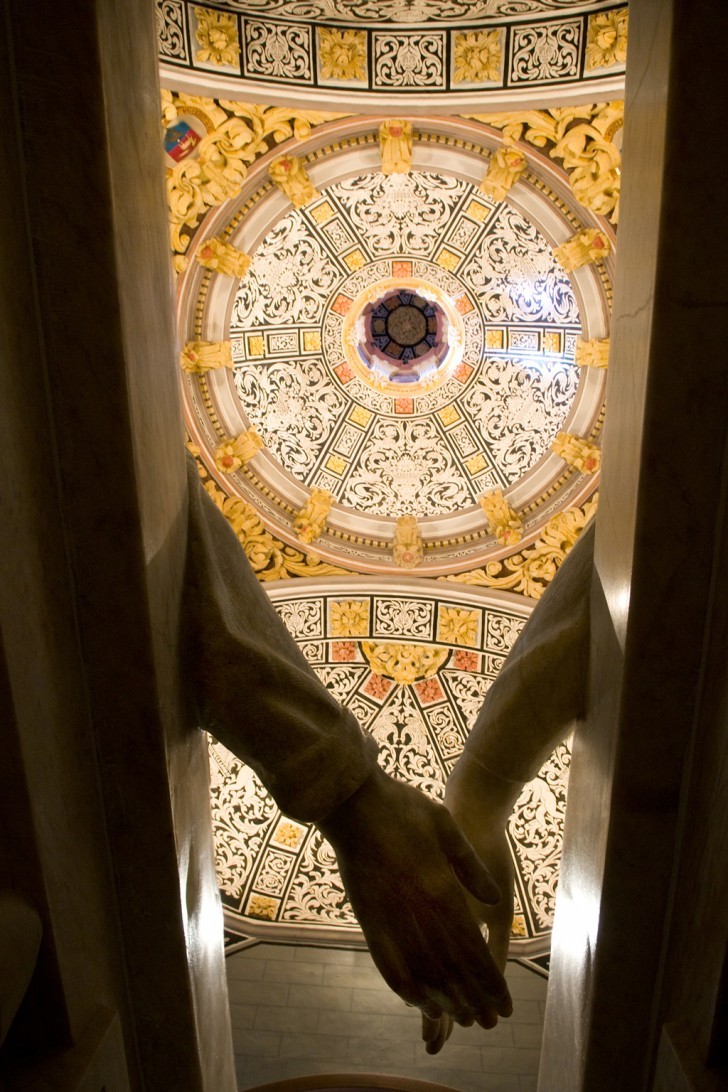 Young Juan Diego kept his promise but when he returned to Teruel he learned that Isabel had been joined in matrimony to another man. The pain of that discovery was enormous, but Juan asked to be received by her, and once he was in her presence he begged her to honor him with a kiss because he felt as if he were dying. Isabel refused twice saying that if the Divine will had not blessed their union, she could not give him even one kiss. After these words, Juan Diego fell to the ground and never got up again.

Afflicted with sorrow and full of remorse, on the day of the funeral Isabel went to church and there she decided to give Juan Diego the kiss that he had desired so much. But when their lips touched, Isabel fell down dead over his body. Her husband, who was aware of their story, let their bodies be buried together. And so it was that ...
Advertisement
One day someone discovered the two buried mummies and a mausoleum was built.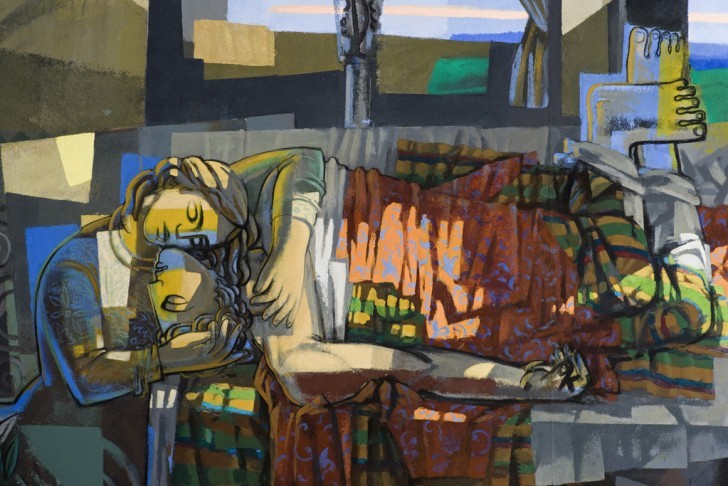 In the year 1555, under the chapel of Cosma and Damiano of Teruel, the remains of two mummies were discovered, and close to them was reportedly a written copy of their story. Exactly four hundred years later, the sculptor Juan de Ávalos began working on the sculptured tombs that still guard the mummified bodies that had been found, in their heartbreaking pose that sees them stretching out their hands but not touching.

San Peter's Church (Teruel, Aragón, Spain) where the mausoleum is today, is also home to the famous mural made in their honor by artist Jorge Gay in 2004 entitled "El amor nuevo" (photo).