This woman has built the house she has always dreamed of using four shipping containers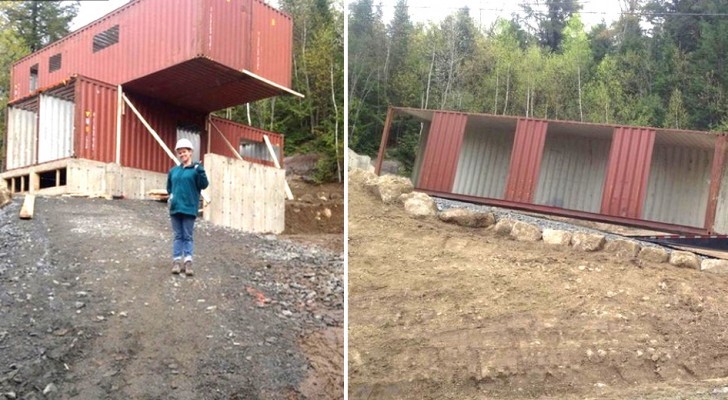 Advertisement
Everyone's dream house is different. There are those who prefer a house with several floors, or one with a single floor, near the sea or in the mountains, or ... made from shipping containers!
As a matter of fact, shipping containers are preferred by Canadian Claudie Dubreuil, founder of Les Collections Dubreuil, which is a company that specializes in the use of recycled and upcycled materials.
Wait! Before you say anything about how a dream house created from four metal shipping containers might be! Just take a look at the following images to see the fantastic end result!
via http://www.collectionsdubreuil...
Advertisement
First, Dubreuil ordered four shipping containers from a shipyard.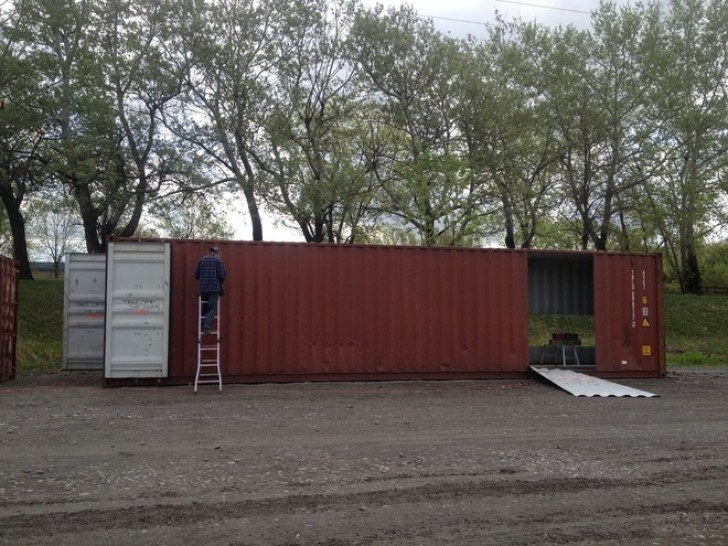 Next, the containers were placed on a concrete base to guarantee the stability and safety of the house.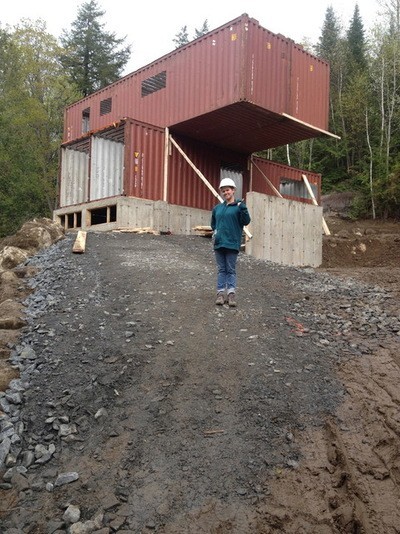 Advertisement
In fact, these constructions are not designed to be precarious and dangerous, to the contrary --- they are as safe as a traditional house, if not more!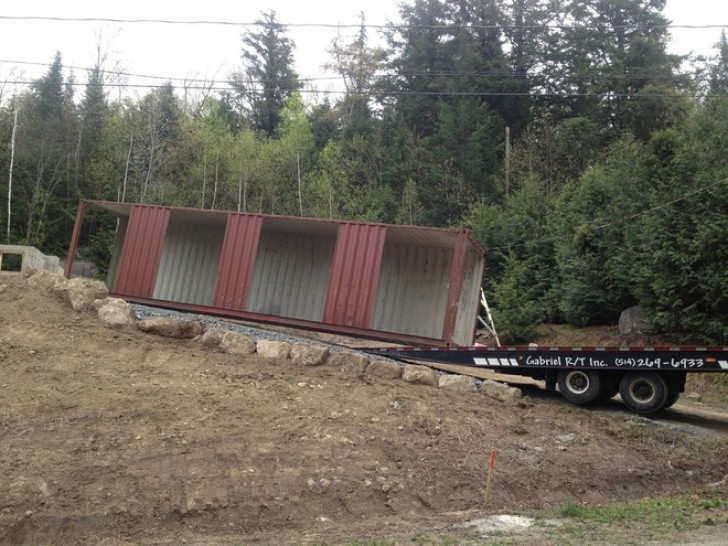 Next, Dubreuil superimposed the containers to build a two-story building. The exterior was covered with pine wood panels.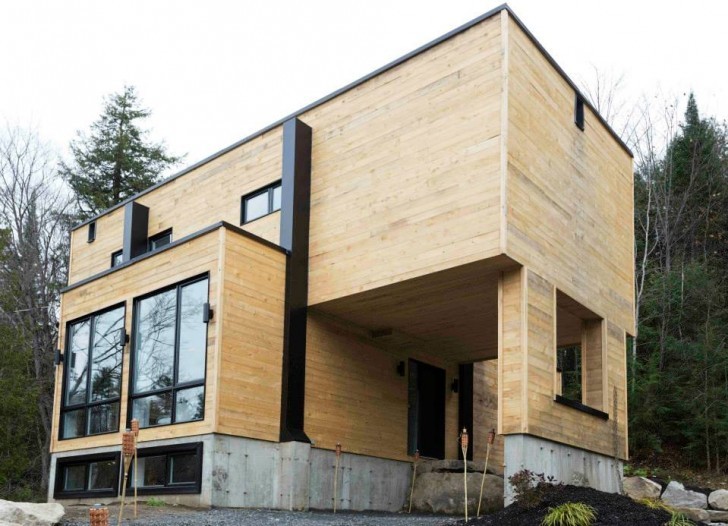 The inside walls were simply painted, so as not to forget the origin of the house as shipping containers.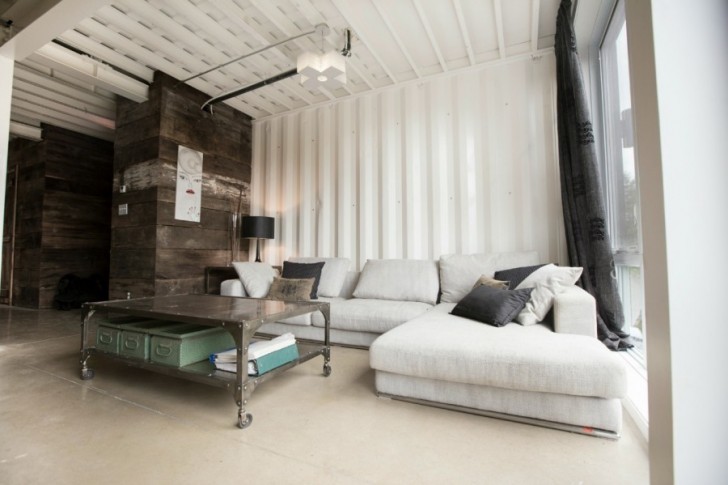 Advertisement
The style is modern and urban with abundant contrasts of light and dark colors, metal elements, and wooden furnishings.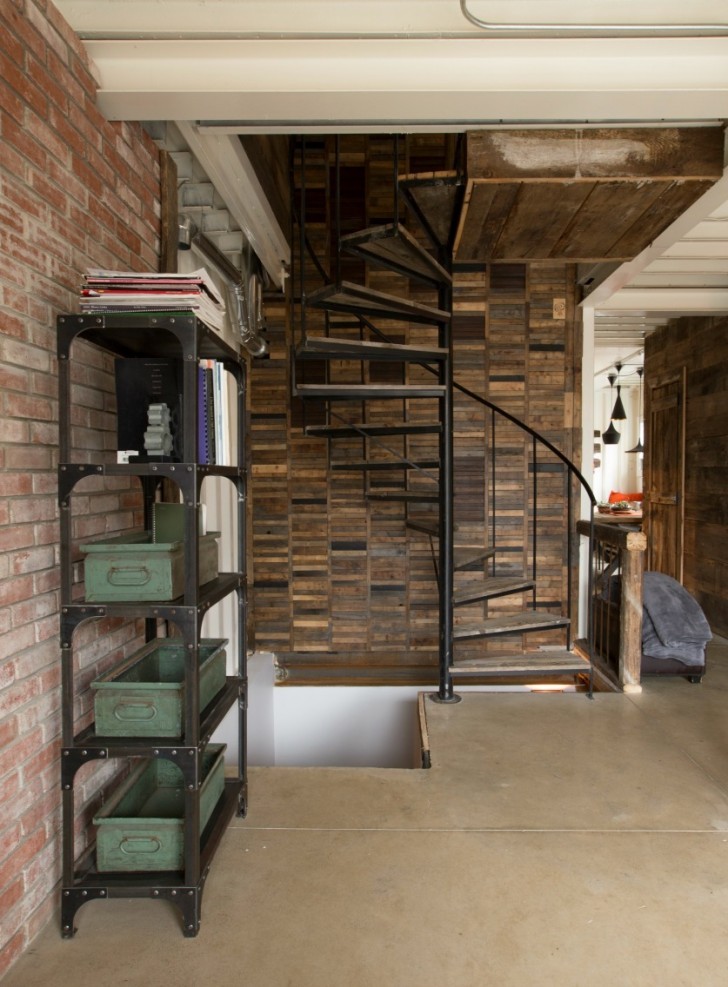 Large windows have been created to guarantee luminosity to the environment.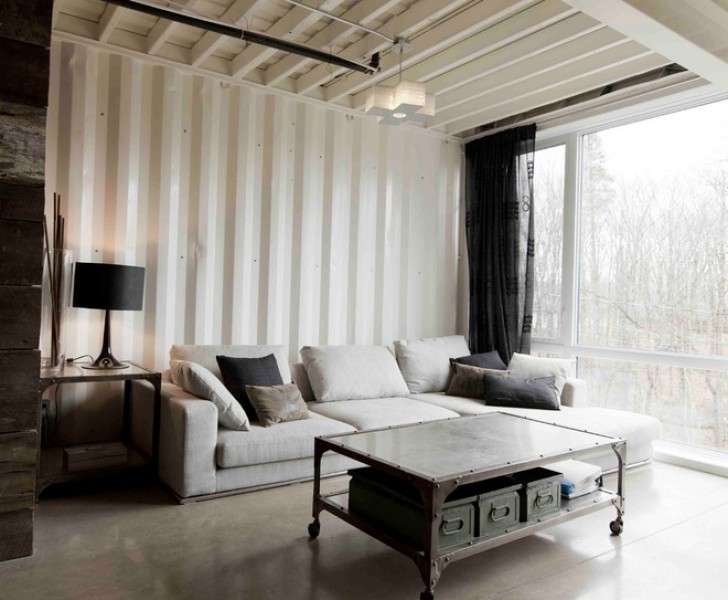 Advertisement
The house is perfectly functional --- there are bathrooms, bedrooms, a kitchen, and a storage room.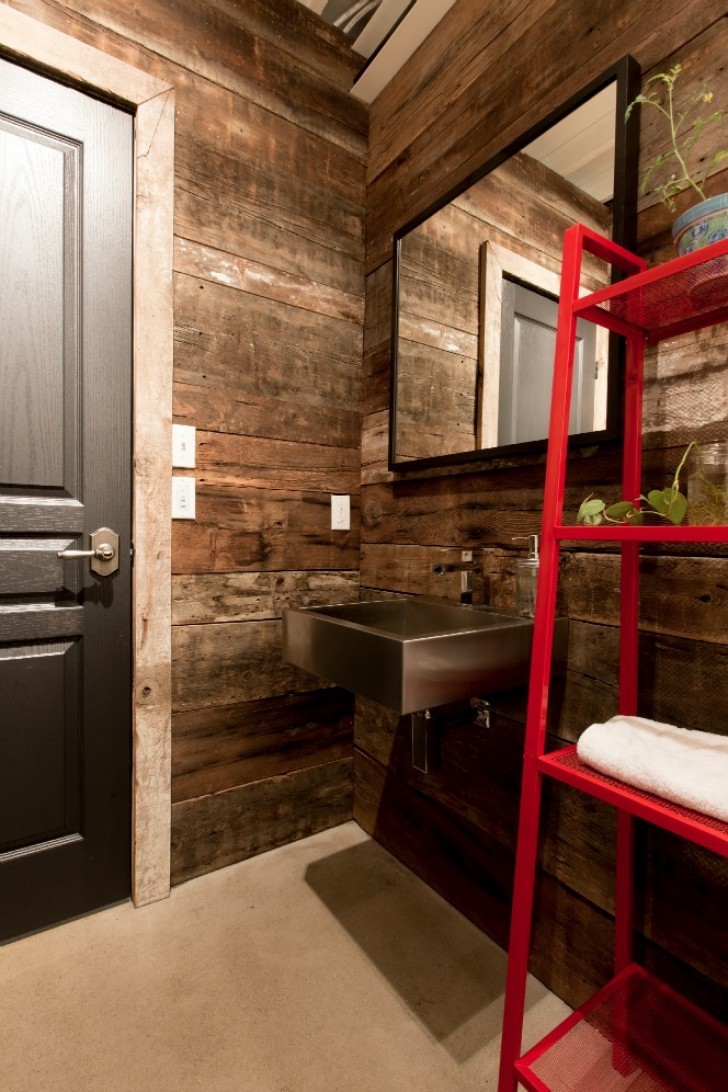 The company that Dubreuil owns and manages is dedicated to the construction and furnishing of houses made from shipping containers.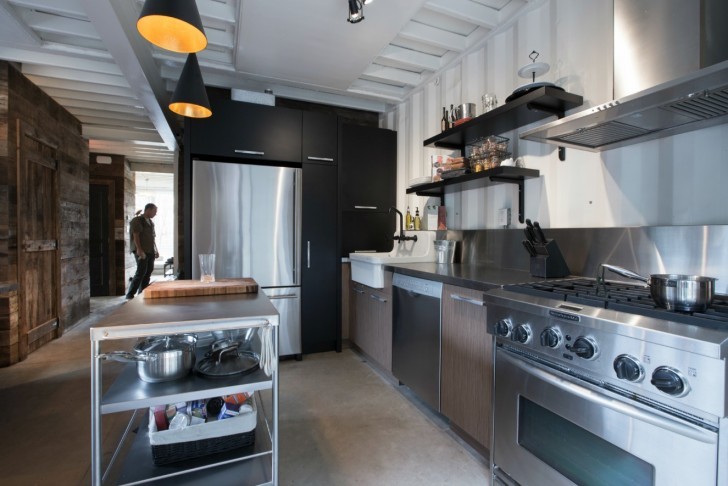 Advertisement
Upstairs there is a large terrace with an outdoor shower.
Each room has its own furnishings and décor.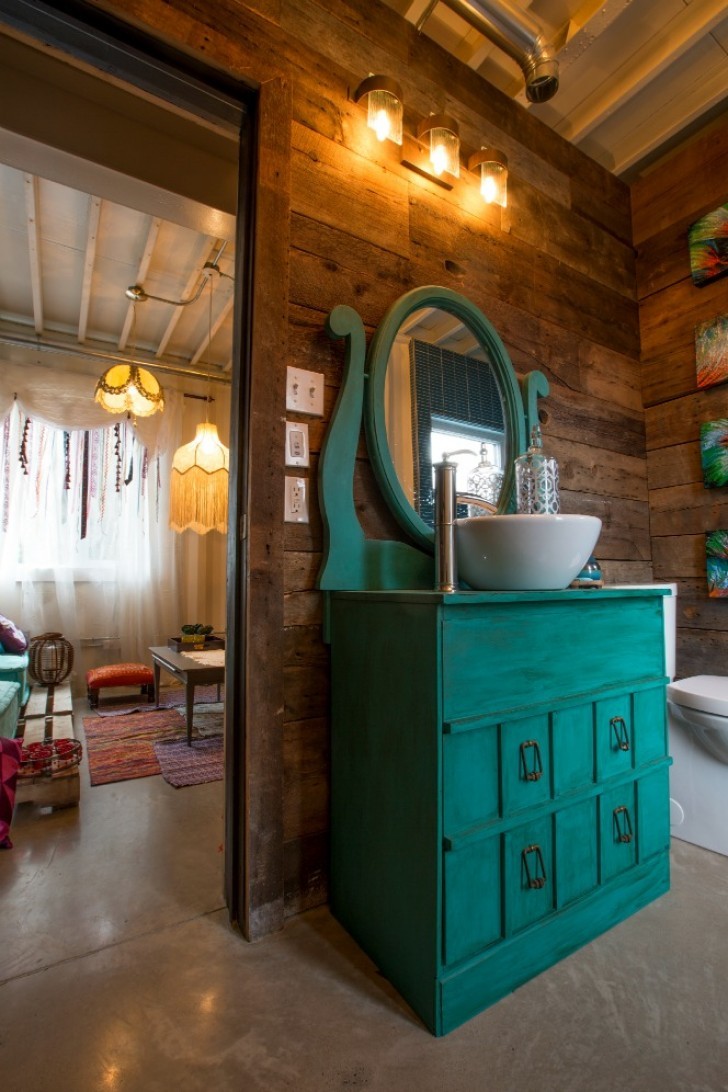 The geometric style, which was left deliberately, is "warmed" by the prevalence of wood that makes the structure feel and look cozy.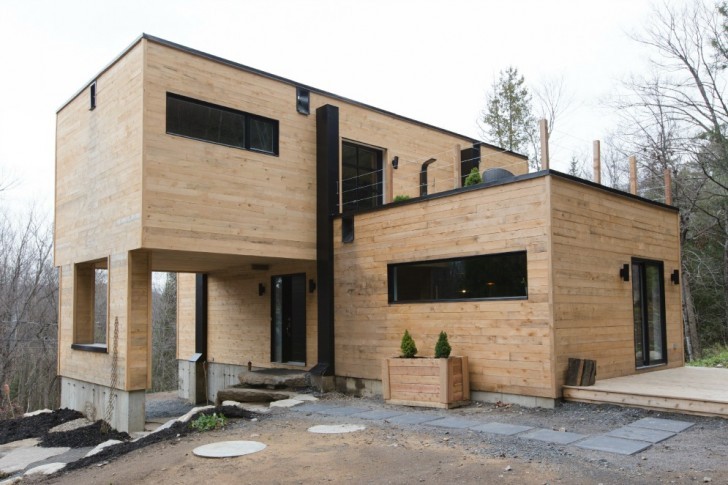 The advantages of this kind of construction are numerous. First of all, the considerable cost savings, then the speed of realization.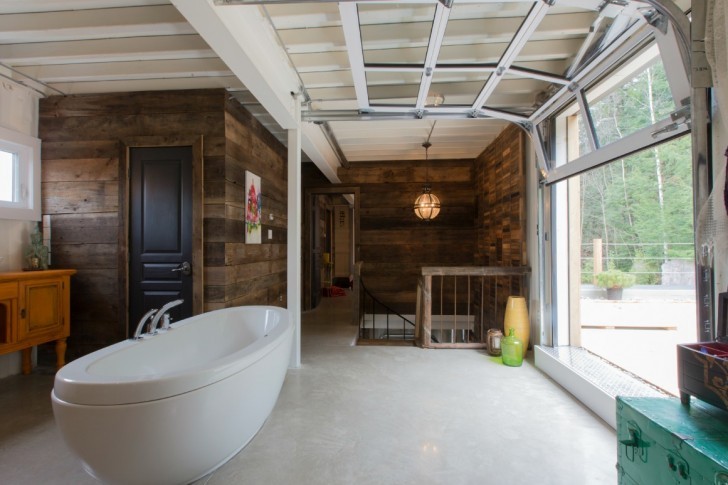 In addition, the environments are also fully customizable. For example, in the bedroom there is a private bathroom without doors.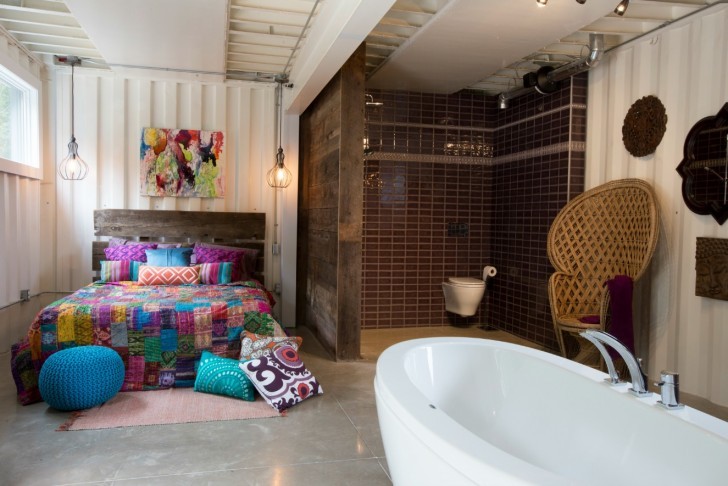 The idea of living in a shipping container is starting to look pretty good to us, and what about you?