In 1997, the first surviving set of septuplets were born and after 20 years the family is more united than ever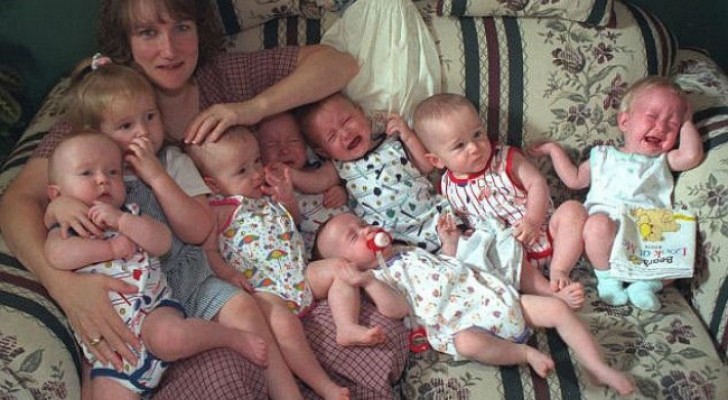 Advertisement
Even today a twin pregnancy (or multi-neonatal) is generally considered at risk, imagine, twenty years ago, what expectations, a couple had when they were told that the mother-to-be was expecting not one but seven children and that they should prepare for a difficult pregnancy. 
It was 1997 and when Kenny and Bobbi McCaughey received this news, they were forced to think about how many of the babies could survive and actually come into the world?
To the surprise of all concerned, the answer that no one dared to hope, came true ... all seven babies were born!
Advertisement
When Kenny and Bobbi found that seven embryos were growing in Bobbi's womb, they refused selective reduction, though it was advised by their doctors...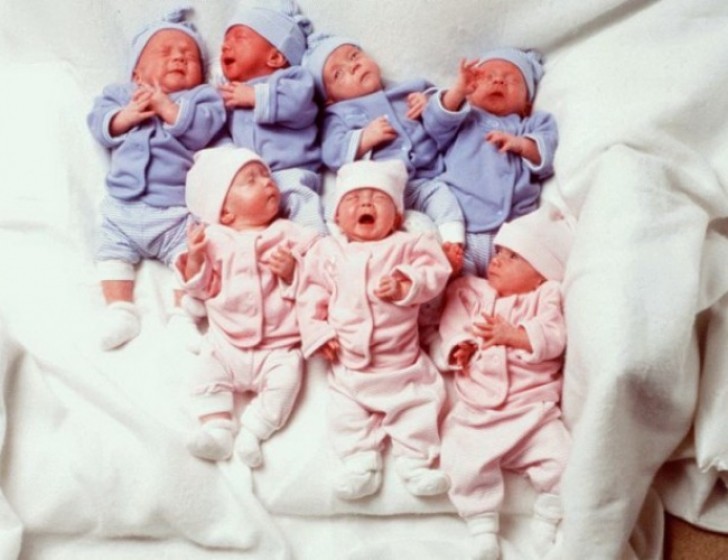 Advertisement
... and so on 19 November 1997, Kenny, Kelsey, Natalie, Brandon, Joel, Nathan, and Alexis were born, the latter two with cerebral palsy that was later resolved through surgery.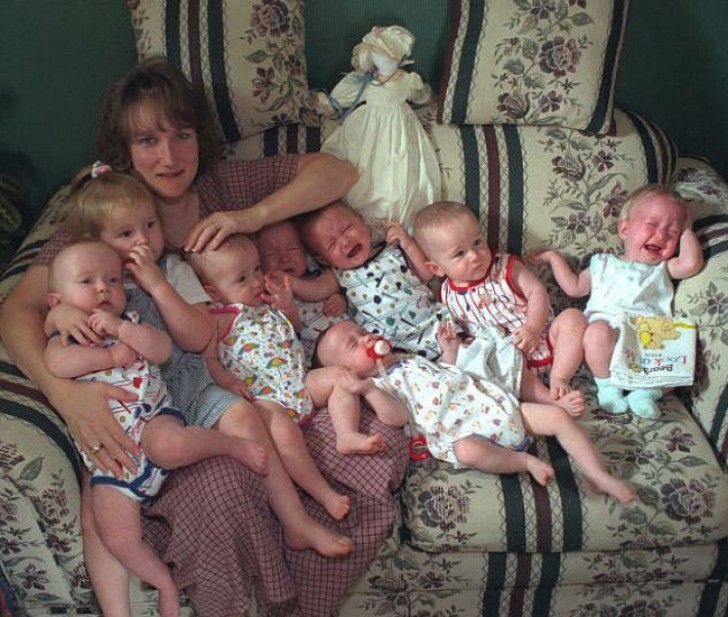 At the time of delivery, by Caesarean section, at 9 weeks before the end of the pregnancy, all the babies weighed very little--- the smallest was only 2.5 lb (1.13 kg), while the largest was 3.3 (1.5 kg).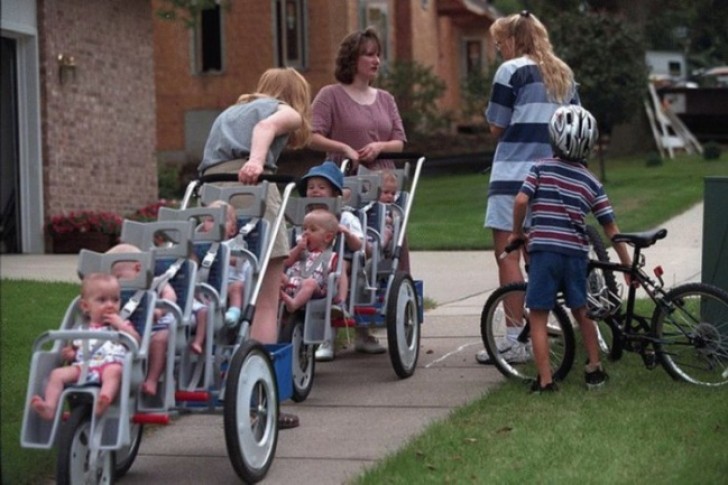 To help mom and dad in this difficult task there was also Mikayla, the McCaughey's firstborn child.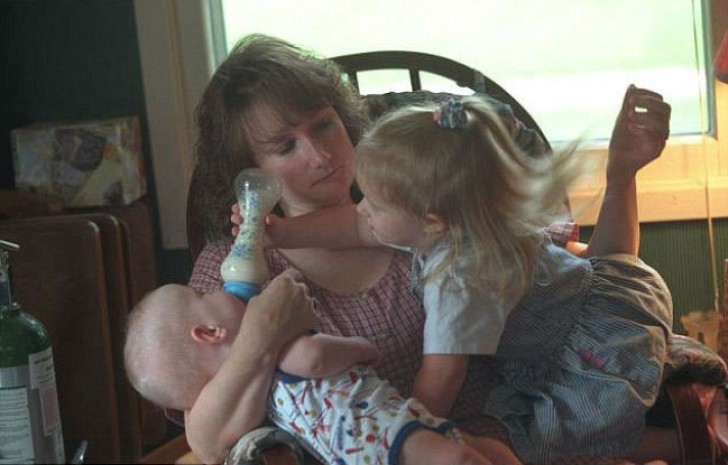 If you are wondering how the children are today, twenty years later...Well, here they are! In the image, we see the whole family reunited, ready to participate in a television program dedicated to their story.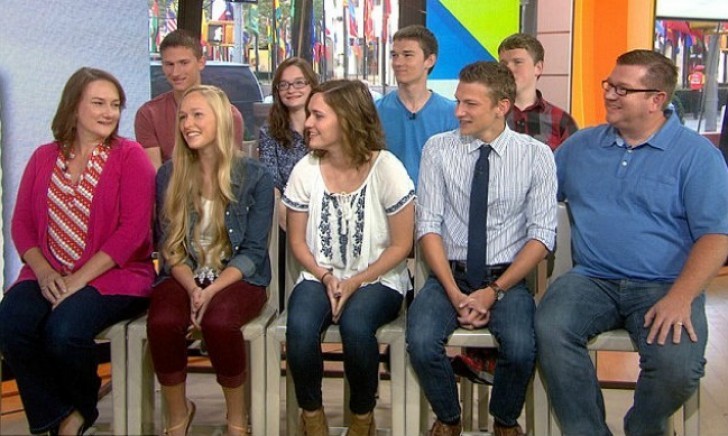 Advertisement
In this photo, we see the three twin sisters helping their older sister Mikayla with the preparations for her wedding!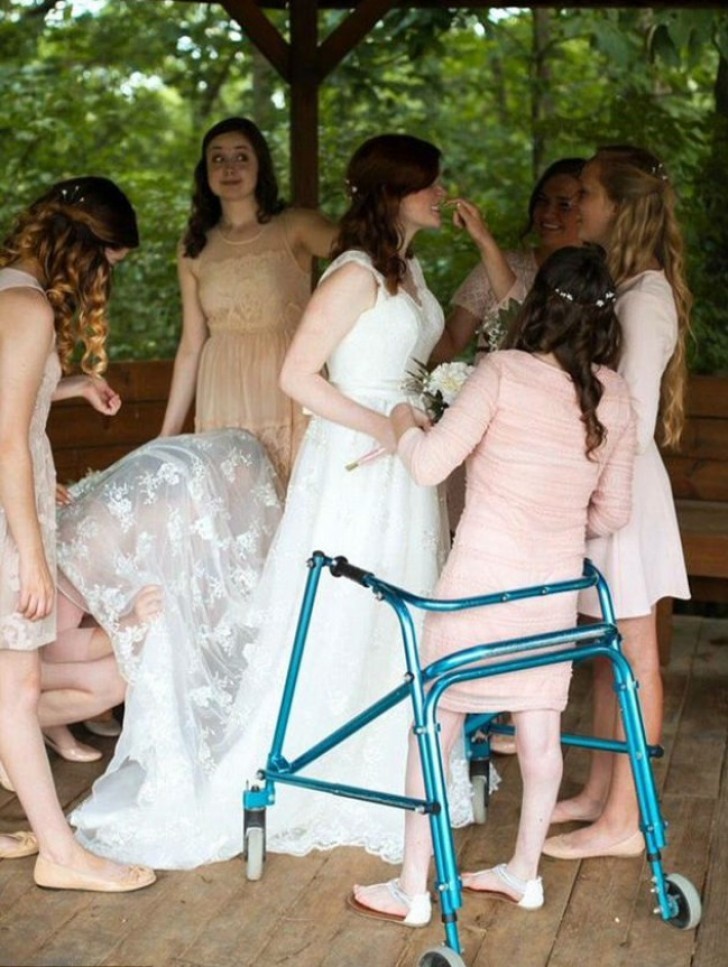 Bobbi and Kenny will have to accept that their seven children are becoming adults and soon they will all move away from home, leaving a void (both material and non-material) to fill!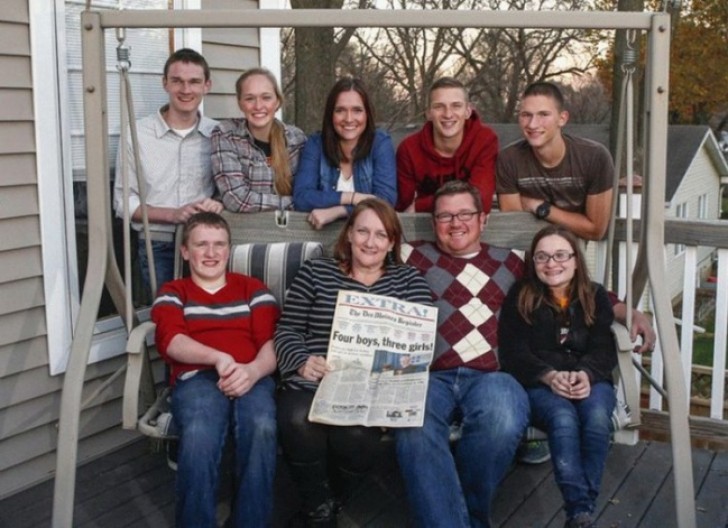 Advertisement