Slice the potatoes and put them in a circle in a baking pan and the result is a tasty dish!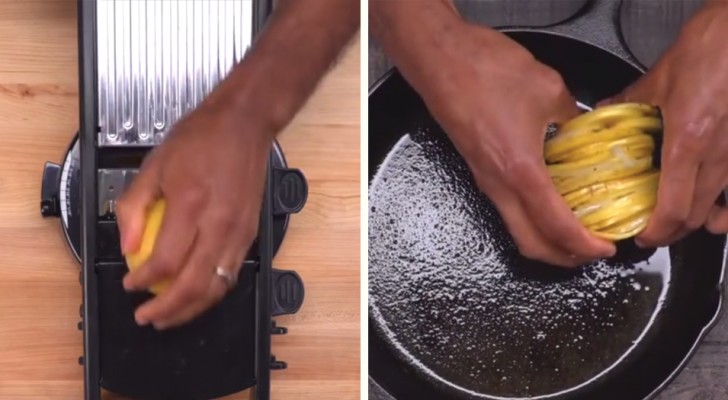 Advertisement
If you love baked potatoes, then this version enriched with onions and bacon will not fail to be among the first new recipes you will want to immediately prepare.
Simply slice the potatoes and the onions into thin rounds, season with oil and spices and brush them with the fat from the bacon that you have cooked and browned before.
Place the potato disks in a circular shape and bake at 375°F (190°C) for at least one hour, then enjoy this tasty delicacy!
Advertisement