Discover this fantastic Iceberg Wedge Salad recipe! Wow!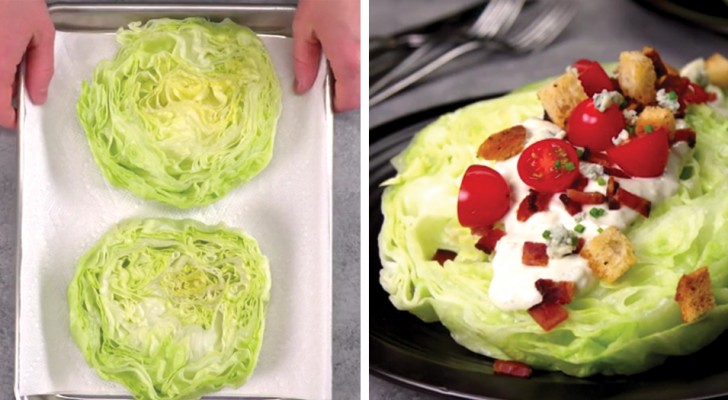 Advertisement
Iceberg lettuce, thanks to the fragrance of its leaves, is one of the most popular types of lettuce ever, but if the idea to stick to a simple salad dressing does not please you, then here is a much more elaborate and delicious recipe!
First, cut a head of iceberg lettuce to obtain wedges aka slices at least 1 cm (0.4 in) thick, pat dry with an absorbent paper towel and put the lettuce wedges in the freezer until you have finished preparing the rest.
Next, continue by preparing a sauce made of mayonnaise, a dash of white wine vinegar and cheese (here sour cream and gorgonzola).
Now, take the lettuce wedges out of the freezer, apply the sauce, then sprinkle with diced bacon, tomato, croutons, chives, and more gorgonzola. Your delicious wedge salad is delightfully ready!
Advertisement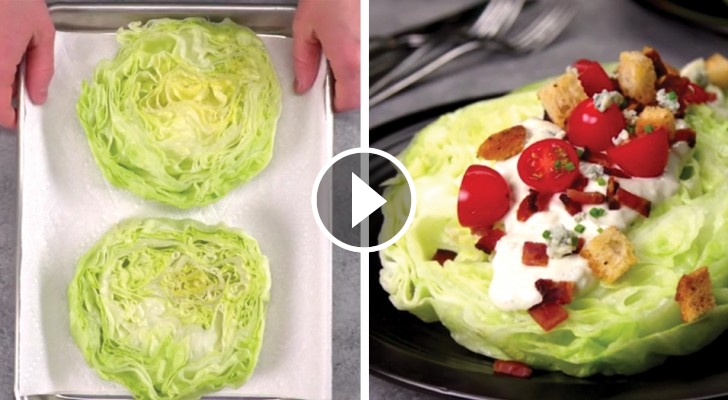 Advertisement