To eat or to sleep.....that is the question! And the answer?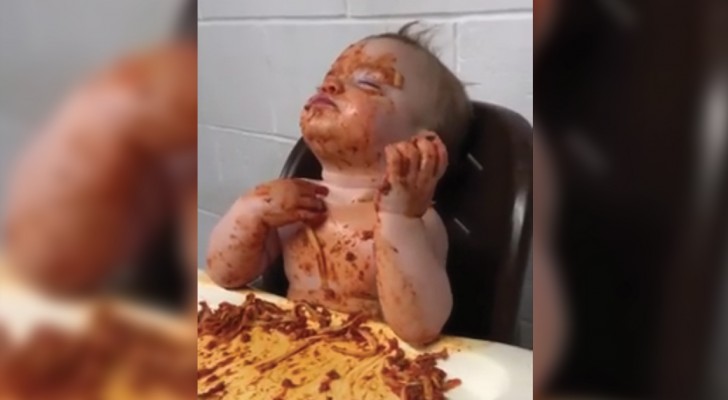 Advertisement
This infant is almost asleep, yet he still wants to finish his spaghetti at all costs. Yes, the way that he is eating is rather questionable! 
Let's just say that the child's parents were forced to remove his shirt so that the spaghetti and tomato sauce would not end up ... everywhere!
What is really absurd is the fact that although now his eyes are closed he continues unperturbed to push the spaghetti into his little mouth! 
Yes, he is sleepy but his greediness supersedes his sleepiness, that's for sure!  :)
Advertisement