A baby born with a FULL HEAD OF HAIR!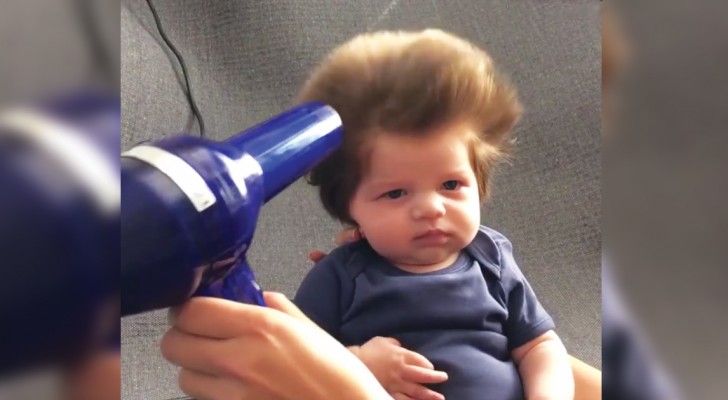 Advertisement
Junior Cox-Noon is the new star of the Internet and the reason is easy to understand!
What he has on his head is not a wig but his real hair, which he has had since birth! Although he is only 9 weeks old his thick hair completely covers his little head!
From the video, it also seems that little Junior really likes his daily hair cleaning routine a lot --- He is just too cute!!
Advertisement