Judge asks an autistic girl to participate in a dog show with her stuffed animal, as if it was a real dog
Anytime you turn on the TV these days, popular media would have you think that there is not an ounce of humanity left in the world. People think too much about themselves and are indifferent to what happens to the rest of us. This, however, is simply not true. Albeit a bit more uncommon, there are plenty of people trying to do their part -whether it be big or small - to make the world a better place. This is why we hope to restore your faith in humanity by sharing positive and uplifting stories like the one below. 
The protagonists of this story are an autistic girl and a judge at a dog show. Although they seem like an unlikely pair, the two made the audience laugh and cry all at the same time.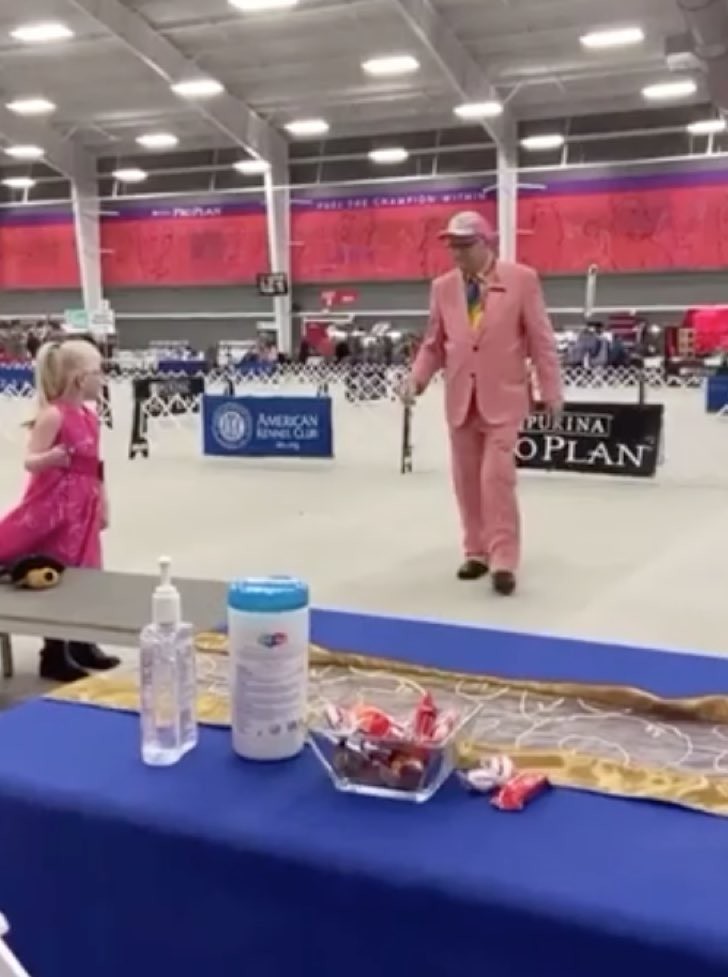 It all happened at American Kennel Club (AKC)'s annual dog show, where one of the judges, wearing a rather flashing pink suit, coudn't help but notice a girl in the audience - wearing a pink outfit as well - was holding a toy dog in her arms.
Although the judge was there to examine the actual contestants (or rather the real dogs), that didn't stop him from asking the girl to participate in the show. The minute she ran down to meet him, he began examining her stuffed animal as if it was a real dog. He also asked her to join the other contestants, so that she could show off her dog to the rest of the audience.
The little girl couldn't have been happier than in that moment. The smile she had on her face said it all: she was so happy to be included in something that she loved. Once her part of the event was over, she gave the judge the biggest hug she could manage.
Perhaps we could all learn a lesson from this judge in the pink suit. Even when you're at your busiest, you should make it a priority to make someone's day a little bit brighter. If a judge, whose job is to remain impartial and set his or her feelings aside, can do this, surely the rest of us can show more empathy and affection for others too.