Buddha the bulldog is definitely not a big fan of walking ...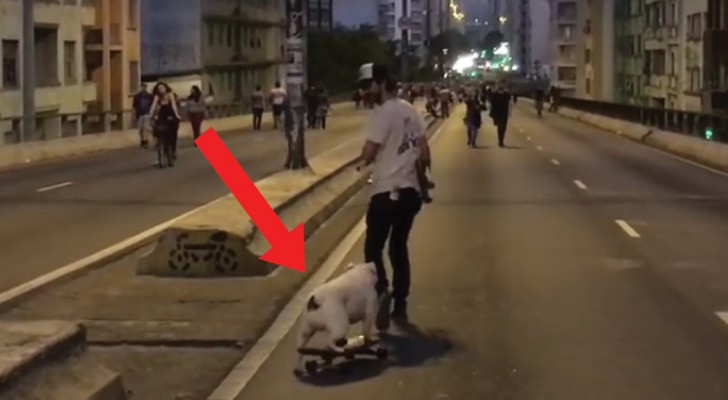 Advertisement
His name is Buddha the bulldog, and he is a professional skateboarder. Or at least so it seems!
In the video, as a matter of fact, we see what happens when Buddha's owner tries to take away his skateboard. This tenacious bulldog strongly resists and hangs on to it with no intention of it letting go!
Once his owner stops trying to take away the skateboard, Buddha hops on it and starts riding the skateboard exactly like a human being!
The story ends, with both bulldog and his owner leaving peacefully with their skateboards ... with everyone watching!
Advertisement