"Beware of the dog. Enter at your own risk": 15 dogs that wouldn't actually hurt a fly
1. "Enter at your own risk". What risk?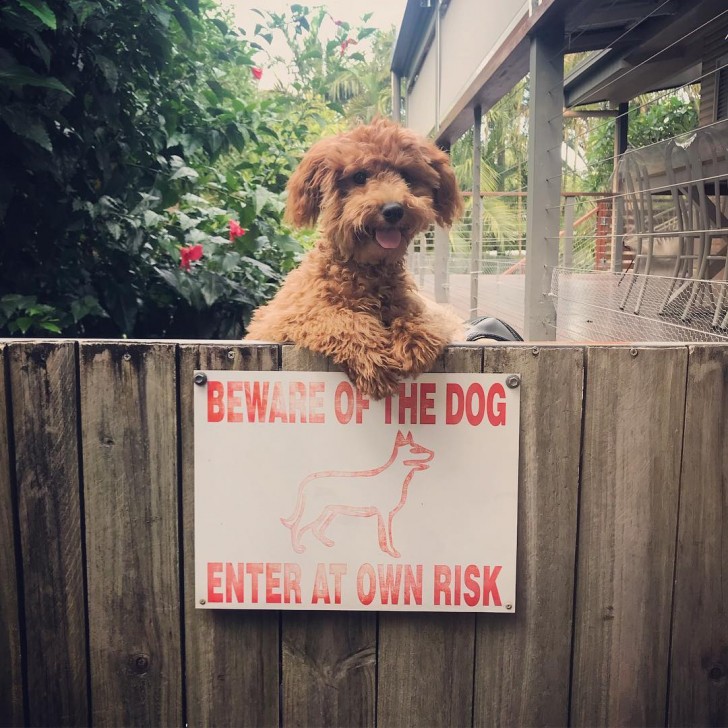 2. Two very dangerous guard dogs ...
3. Beware of ... oh, beware that the puppy doesn't run away!
4. He's certainly not joking...
5. This Golden Retriever is just trying to do his duty...
6. Be careful this dog might melt your heart ...
7. Who would you scare with that face?
8. Beware of this dog's deadly attack ... please!
9. They need to change the sign...
10. An image that does not reflect reality in the least
11. "Beware of Joey" ...with that sad expression?
12. Just making you aware of the danger...
13. He still inspires "terror", despite his age ...
14. He can't even be bothered pretending ...
15. Beware of the dog ... but also the cat can be "bad" we assure you ...
16. Never underestimate a dog...