During the photo shoot, the groom throws himself into the water to save a child who was in danger of drowning
The wedding day should be one of the best days in a couple's life, especially since, in most cases, the newlyweds are lucky enough to marry "the love of their life". It's a day in which friends and family celebrate a moment of joy and love together with the couple, so it is natural to pay photographers to capture the most salient moments of the ceremony and the reception. Clayton Cook and his bride Brittany, from Kitchener, Canada, will certainly remember that day thanks to the photos taken by Darren Hatt, who managed to capture not only the beautiful romantic moments, but also the incredible heroic deed performed by Clayton. During the photo shoot, in fact, the groom had to sacrifice his suit for a just cause: to save a child in difficulty, who was at risk of drowning.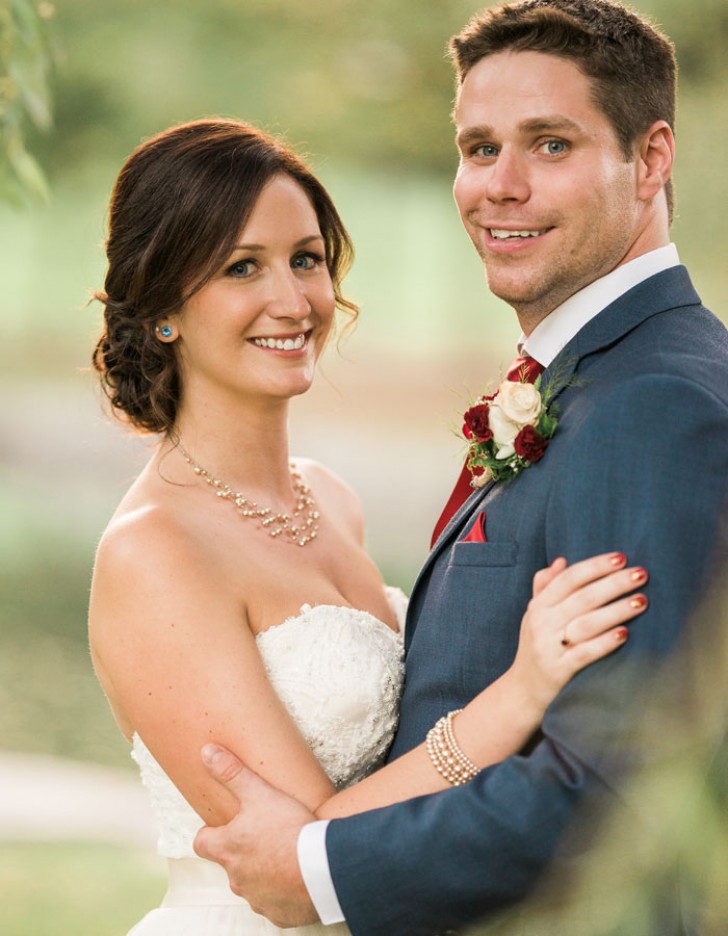 You got it right: the groom did his utmost in an unexpected rescue, diving into the waters of the river that flowed near where the couple was having the photo shoot. To tell the truth, for Brittany it wasn't entirely unexpected, as the woman knows the goodness and courage of her husband well: "That's just Clay, it's how I know him. It's something he would do instinctively," said his wife.
But how did this all happen?
Simply, the two newlyweds were intent on having their photographs taken, when, suddenly, Clay realized that a child was in danger of drowning in the waters of a nearby river. The man didn't think twice and immediately jumped into the water to save him. Fortunately, the river was very low, but for the child it still represented a very real source of danger. The photographer, Hatt, commented on those adrenaline-pumping moments in this way: "He had his face underwater and he was fighting to get back. By the time I realized what was happening, Clay had already saved the situation".
In addition to their wedding photos, Clay and Brittany will also keep the images of the heroic rescue - an event that certainly doesn't happen every day! For Brittany, Clay was already a hero, but now the man has literally been renamed "superman" by the web world and everyone knows what he's capable of.
A special wish to this lucky couple!