From puppy to dog: 10 funny photos show how fast our four-legged friends grow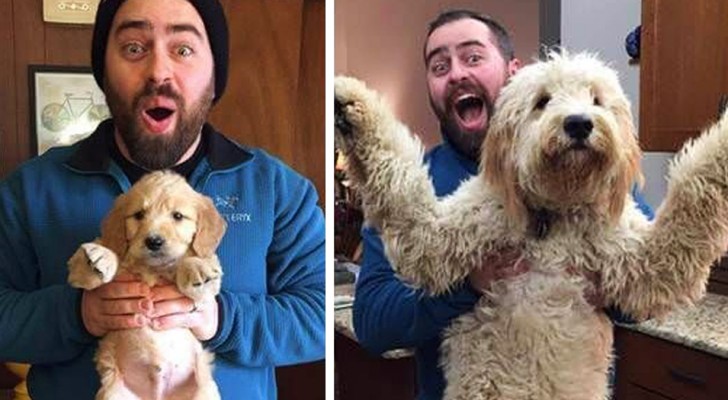 Advertisement
When we adopt a puppy dog there is a part of us that wishes it would never grow up: cuddling that bundle of softness full of sweetness forever is the dream of many. Too bad, however, that dogs, like all living beings, are destined to grow up at some point ... and to become much larger than when we had known them during their very first months of life. On the web it is easy to come across photos of people who have monitored the growth of their puppy, creating images with fun impact. Some of those puppies, in fact, have become really huge within a year and can no longer be held in the arms of their master as they once were. This cute collection of photos is the practical demonstration that, for the owners, a puppy will always remain a puppy!
Advertisement
1. "Look at how well daddy raised me! Now I'm almost twice as big as before!"
2. We watered it at night ... look how much it has grown!
Advertisement
3. They may even become giants, but their love and loyalty will never change!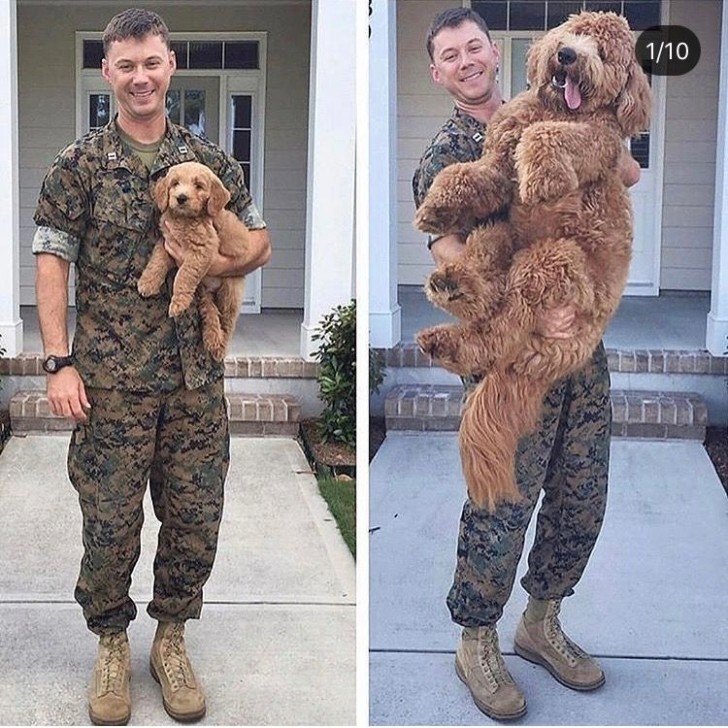 4. Just a little difference ...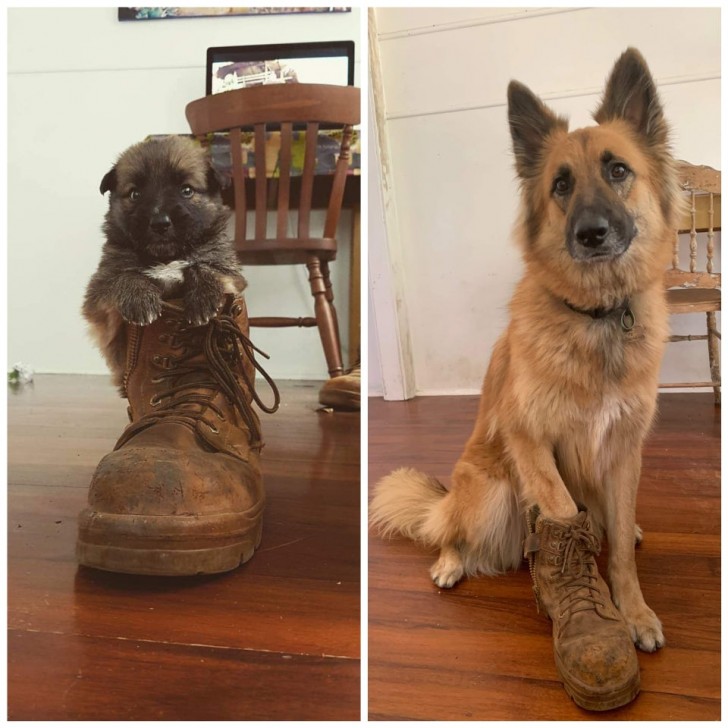 5. This little one is already 6 years old, it seems like yesterday she could fit into a shoe!
Advertisement
6. So docile and cute as a puppy, so imposing and massive when grown up!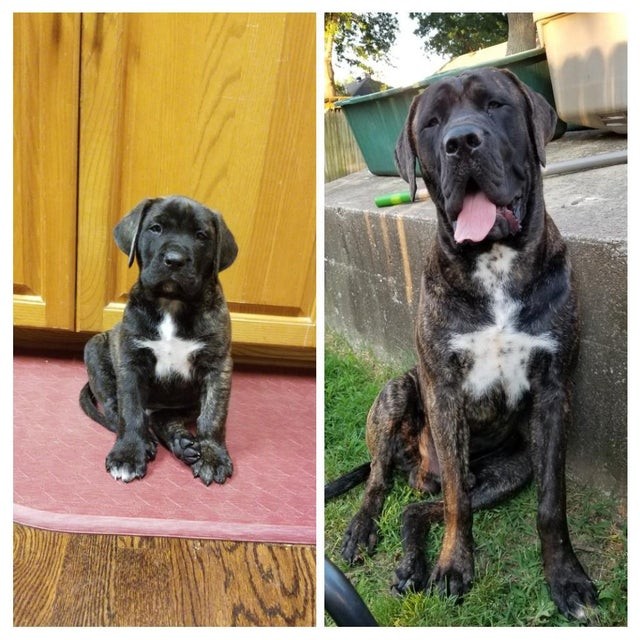 7. This photo speaks for itself!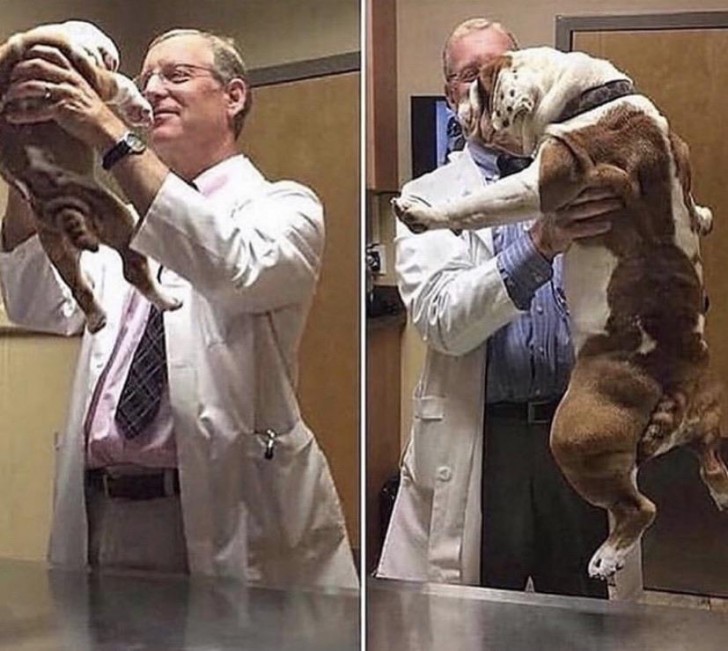 Advertisement
8. One minute you are able to hug a sweet little black ball and the next minute you can't even lift it!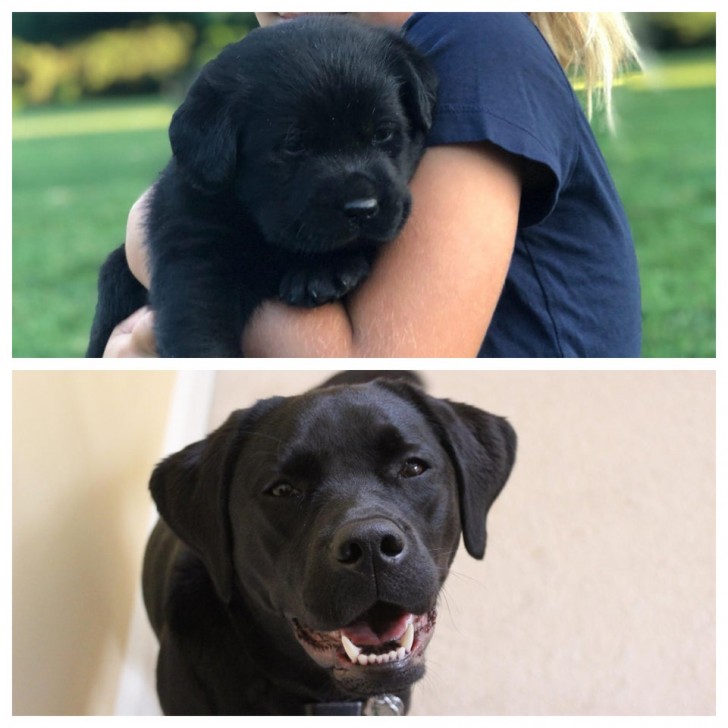 9. "I was told it was a Chihuahua ... 32 kg later and the DNA test showed it was a LIE!"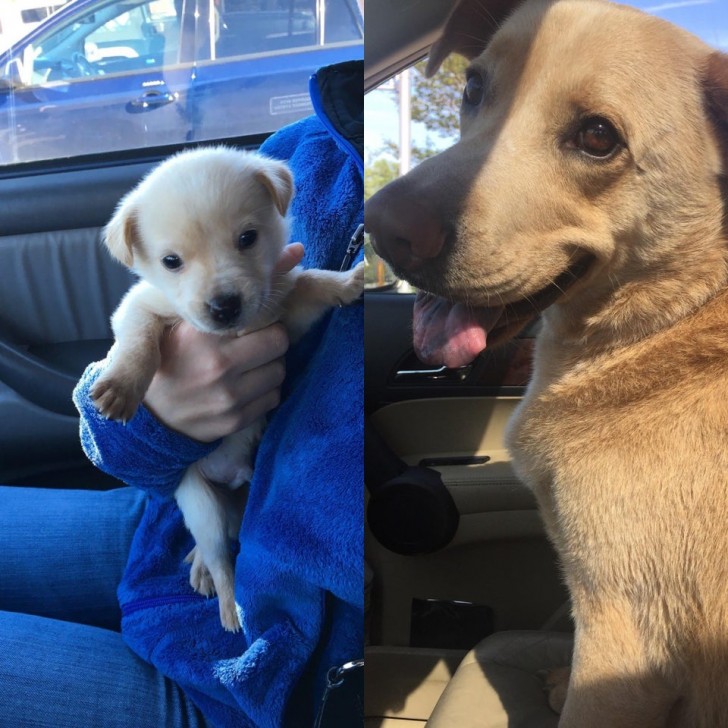 Advertisement
10. We grow together!