Why doesn't this cat try to run away?!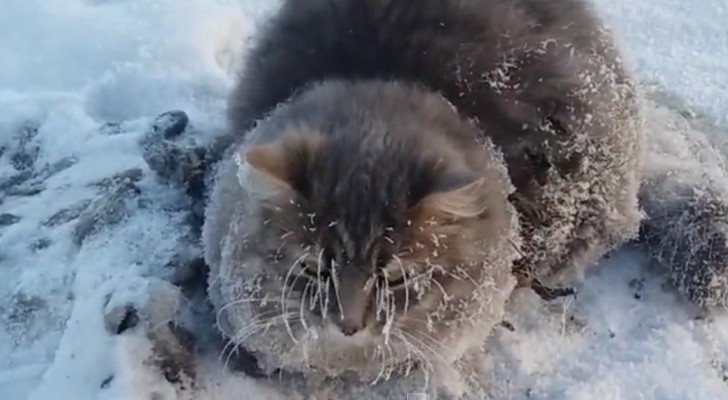 A couple was out walking when they found a cat sitting in the middle of a dirt road! The cat had frozen whiskers and was not moving at all!
As they approached, they realized the reason --- the animal's legs and paws were trapped in the ice! It had probably fallen asleep and upon awakening, had discovered that it could not move! 
With much care the couple cautiously poured warm water on the cat's legs and paws, freeing it within minutes. If it were not for them, this cat probably would have soon died of hypothermia!
Advertisement