Love is in the air for this firefighter ...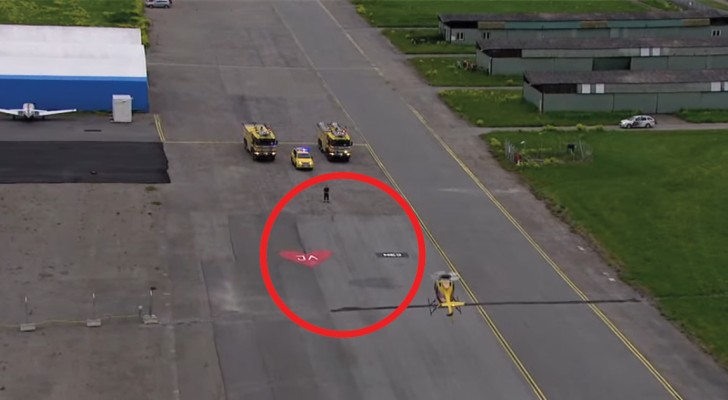 Today's couples have fun making their own original and unique marriage proposals and also love to post videos of those special moments on the Internet.
Case in point is, Robin Ström, an airport firefighter who has come up with an exceptional idea and an unusual way to propose to his girlfriend Klara. 
In fact, his girlfriend, Klara, is a helicopter pilot, and while she was in flight returning to the airport, Robin asked her to marry him and to indicate her answer by landing on the words "No" or "Yes". Robin's initial uncertainty was quickly dissolved by Klara's final decision . . .
Advertisement