This cockatoo is obviously very upset!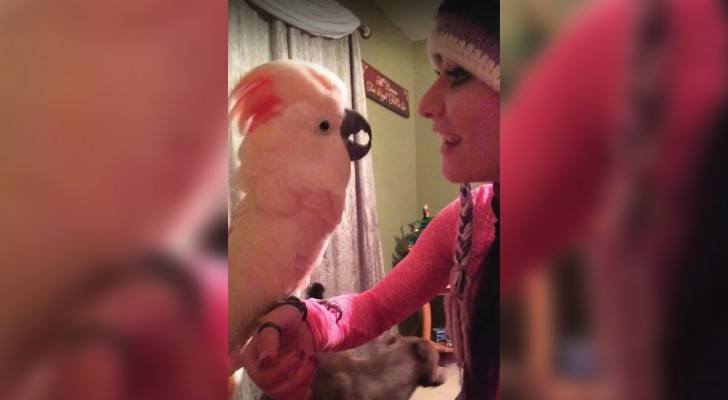 Advertisement
We all know that parrots are able to imitate many sounds including the human voice but this specimen of cockatoo seems to do more than imitate someone else's voice; it seems more determined to have its own say!
Perched on his lady owner's arm, the cockatoo Gotcha launches into a furious monologue that makes him the most talkative bird ever seen and also the most famous! Watch him while he even interrupts his owner while she is trying to "understand" exactly what his problem is . . . so cute!
Advertisement
Advertisement