He goes in the bathroom --- what his Macaw parrots are doing is hilarious!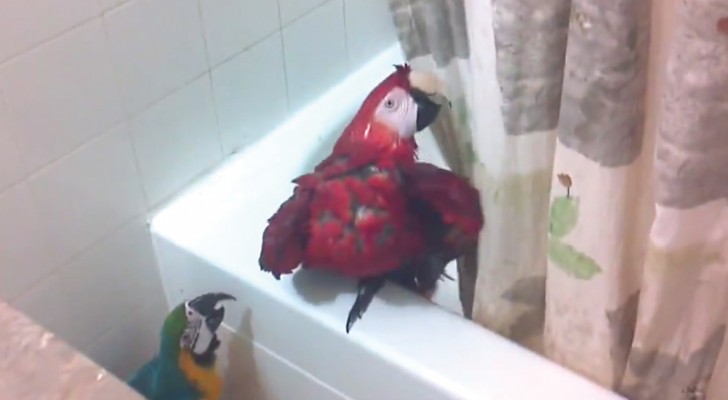 Advertisement
Connie is a beautiful macaw parrot who lives in her owner's house together with two other Macaw parrots. On hot summer days, Connie likes to cool off by taking a refreshing shower and she does not like to be disturbed by anyone! 

When their owner enters the bathroom, he discovers that his three naughty birds have already been up to mischief! In fact, Connie continues undaunted to wet her feathers without listening to the orders that her owner is giving her . . . It will be difficult to get her out of there!
Advertisement