A funny talking parrot --- listen to what he says to his cat friends!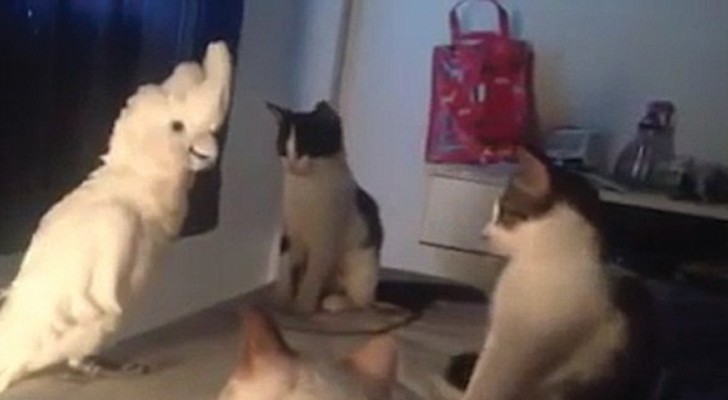 Advertisement
Children are taught that animals make different sounds to communicate with each other, but if they saw this video, they might be confused and not understand why a parrot meows and sounds like a real cat!
The cat meow sound that the parrot reproduces is so perfectly similar that you understand it actually came from the mouth of the parrot only when you see the bird's moving beak and mouth in sync with the sound!  

Remember to explain to children that parrots are talking birds that mimic and reproduce everything they hear!
Advertisement