Pretending to be blind he asks passersby to change his money ...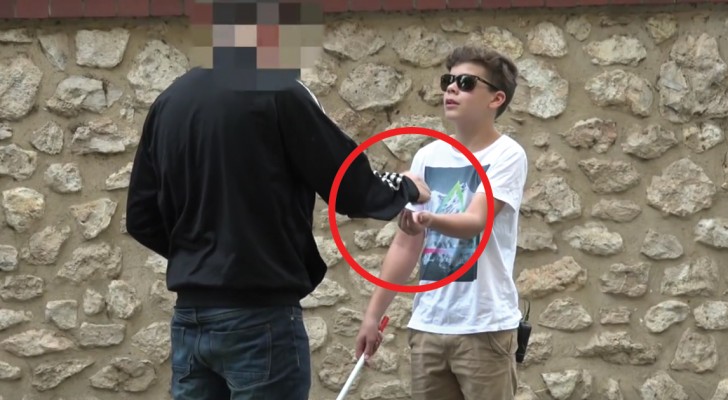 Advertisement
These two brothers decided to test passers-by with one of their social experiments, in this case by testing the honesty of those who are in front of a blind person who needs help. 
Wearing a pair of dark sunglasses and holding a white cane which indicates that he is blind or visually impaired, the younger of the two brothers asks those he meets to please change a $5 banknote with coins while holding $50 banknote in his hand. 
How do you think the unsuspecting protagonists in this experiment behaved? In this case, the outcome looks less encouraging than the other social experiments that we have spoken about . . .
Advertisement