Easiest three-ingredient cookies in the world!
Advertisement
If you like quick and easy recipes but do not want to forego the taste and natural goodness of healthy food, then give these fantastic cookies a try! These are probably among the tastiest, easiest and fastest --- cookies in the world! 

Just take a banana and a cup of oat flour (if you like you can add raisins or chocolate chips); mix the ingredients and make balls from the dough, then flatten into circles to make cookies. Bake for 12-15 minutes at 180°C degrees . . . enjoy your snack!
Advertisement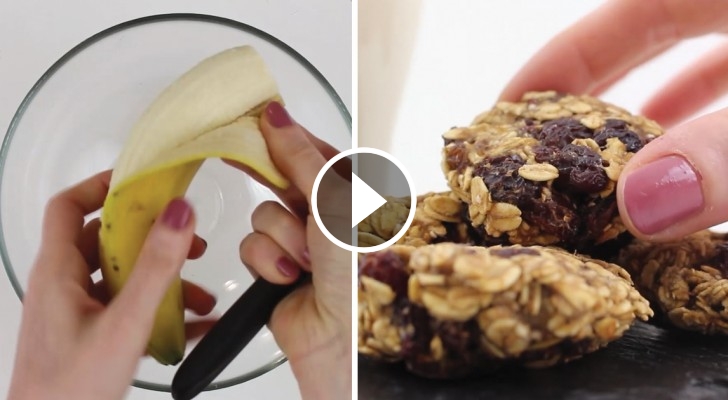 Advertisement