A Ferrari races against a "bicycle"?!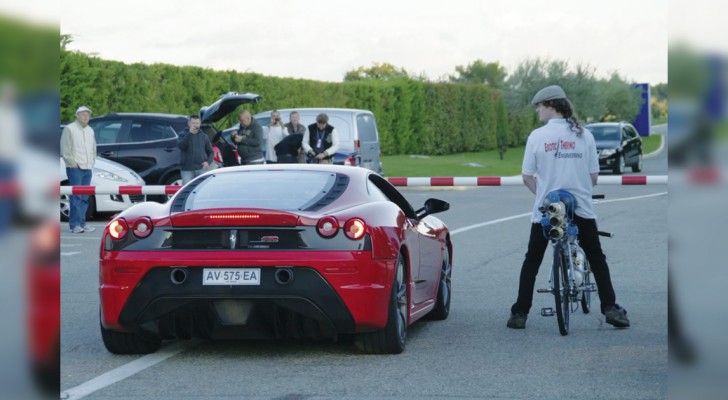 Advertisement
A bicycle and a Ferrari 430 Scuderia?! What is going to happen is just what you think, an absurd speed contest.
The outcome, however, is totally different from all expectations. This can be attributed to a powerful rocket mounted on two wheels which hurls the bicycle down the race track at 333 kph (207 mph) in a few seconds! 
Its inventor is the Swiss cyclist Francois Gissy, who has managed to leave the red fireball Ferrari behind him in the dust ...
Advertisement
Advertisement