An espresso when and where you want?! Fantastic!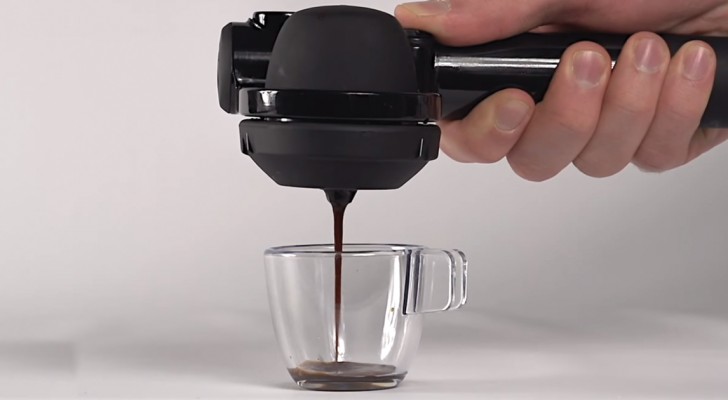 Advertisement
Are you one of those people who until they have not had their first cup of coffee in the morning cannot remember their own name? Then you will go crazy for this jewel of technology!
It is a fantastic portable espresso maker! First, use the hand pump to produce 16 bars of pressure; next fill the boiler with hot water that you have previously put in a thermos; then put the coffee or coffee pod in the filter, close the top and press the button to dispense cafe-quality espresso!
That's it, and your coffee is served! This wonderful invention can be found and bought on Amazon  for 90.00 USD (80.00 €).
Advertisement
Advertisement