Australia has stopped the spread of plastic pollution in its rivers! Here are the advantages of their new system that we should all adopt!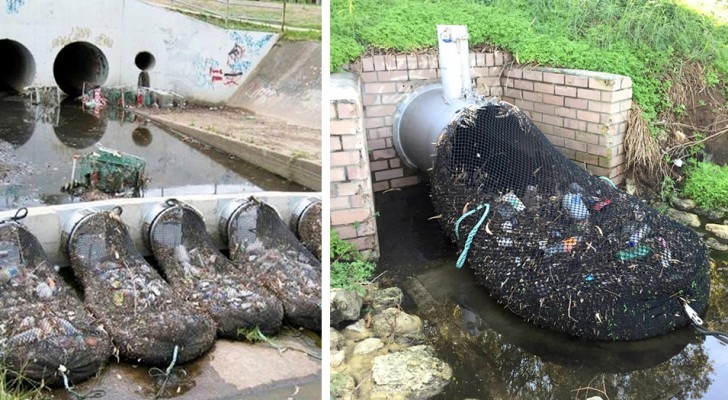 Advertisement
The pollution caused by plastic is undoubtedly one of the most harmful to the environment.
It is not just what is visible to the naked eye but also the microscopic fibers that contaminate fauna, flora, and aquifers.
Despite attempts to replace this material with less harmful alternatives, the problem is still constantly increasing.
However, in Australia, an innovative system has been tested to reduce the plastic and debris pollution of its rivers and waterways.
via Metro UK
Advertisement
The idea consists of net filters placed over the mouth of the drainage ducts that trap the plastic waste and debris preventing this material from reaching the waterways and rivers.
The test was carried out at Henley Reserve, a wildlife preserve located near the city of Kwinana, near Melbourne, by installing the net filters on all the drainage pipes located in the residential areas near Henley Reserve.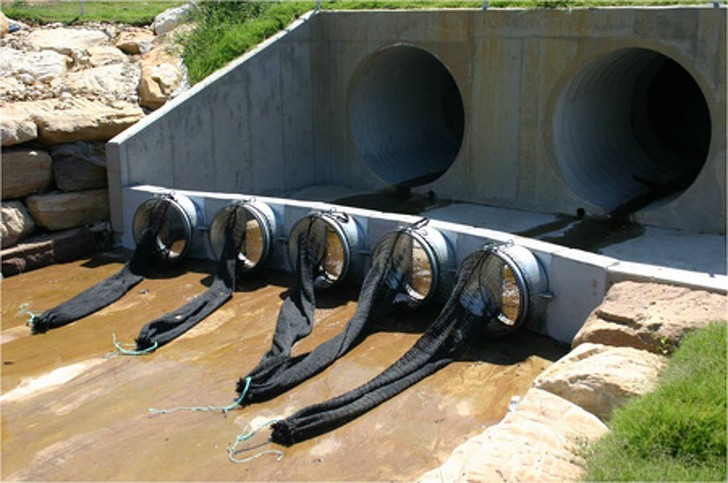 In just a few months of using this simple strategy, the net filters have managed to capture and hold back almost 882 lb (400 kg) of plastic and debris, including that which is normally transported by heavy rains.
Advertisement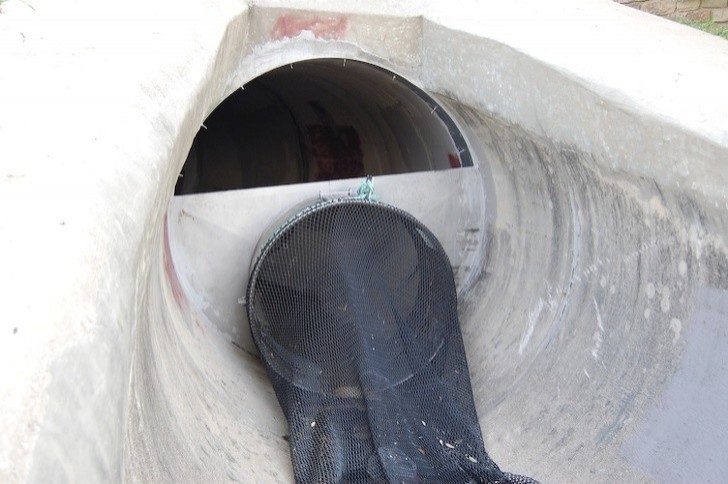 When the net filters are full they are replaced with empty ones after being dismantled and loaded onto special trucks directed to the waste disposal centers.
And there the waste is differentiated into recyclable or non-recyclable, after which the empty net filters nets can be repositioned and reused on the drainage pipes again when needed.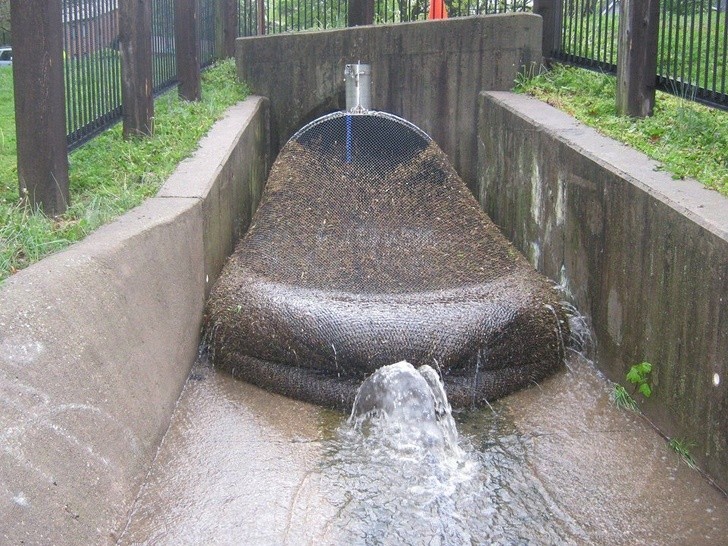 Given the effectiveness of this simple and innovative method, the municipal authorities have decided to adopt and install it throughout the entire city.
The system is very effective but it is not free of costs. In fact, to buy even a single net filter costs a little over 10,000 USD (9,000 EUR).
In any case, it has been estimated that this expense can be largely amortized over time and that its positive impact definitely pays off even when compared to the initial outlay.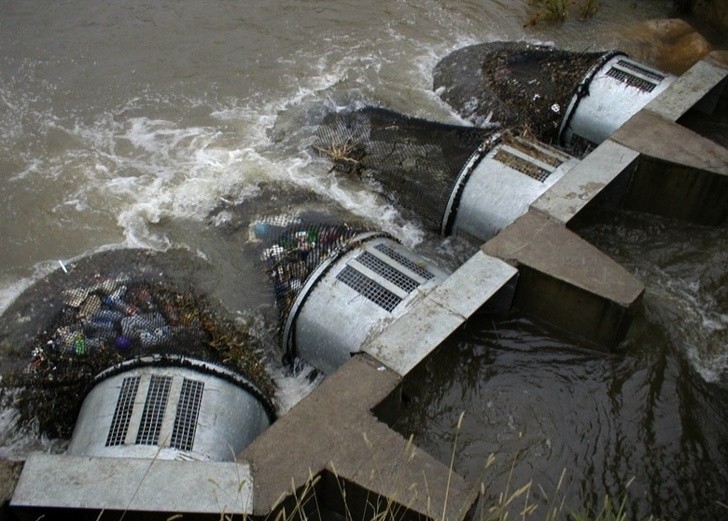 It is assumed that over time the same filter nets that are now being used to contain the plastic and debris will be improved using more advanced and better performing materials.
In this way, it will not only be possible to reduce installation costs but also to exploit the net filters to stop the spread of polluting waste and debris of much smaller dimensions.
Advertisement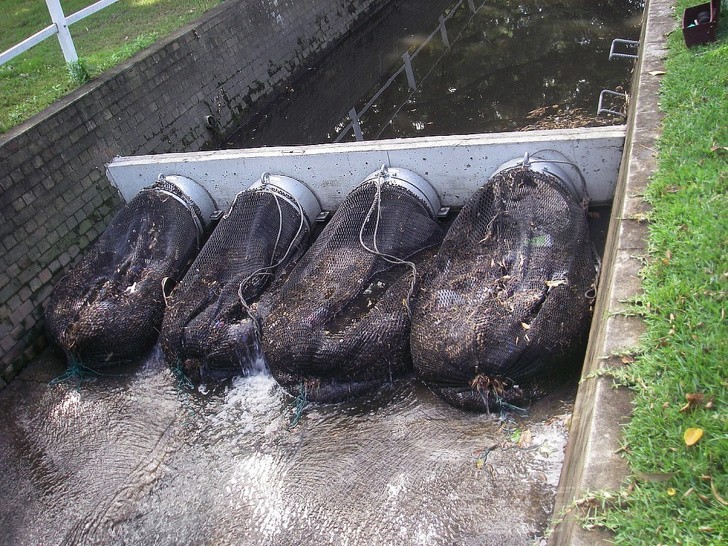 By changing the structure of the net filters, one day it could even be possible to prevent the pollution caused by other types of materials or toxic substances.

The hope is that this system will also serve as an inspiration for other countries, so as to spread its use and improve the protection of the ecosystem which has already been sorely tested by the damage caused by environmental pollution.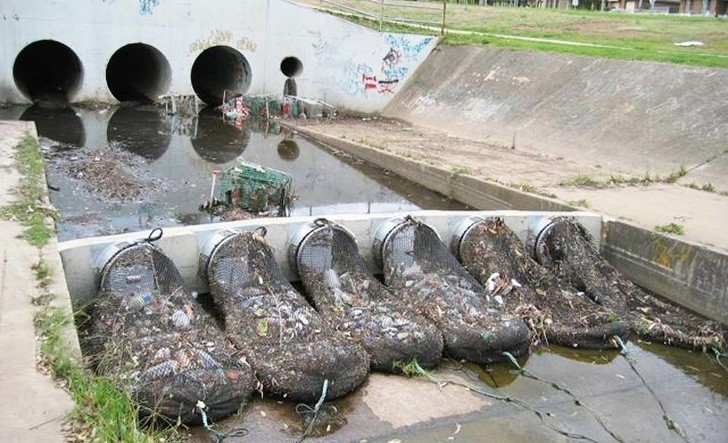 Advertisement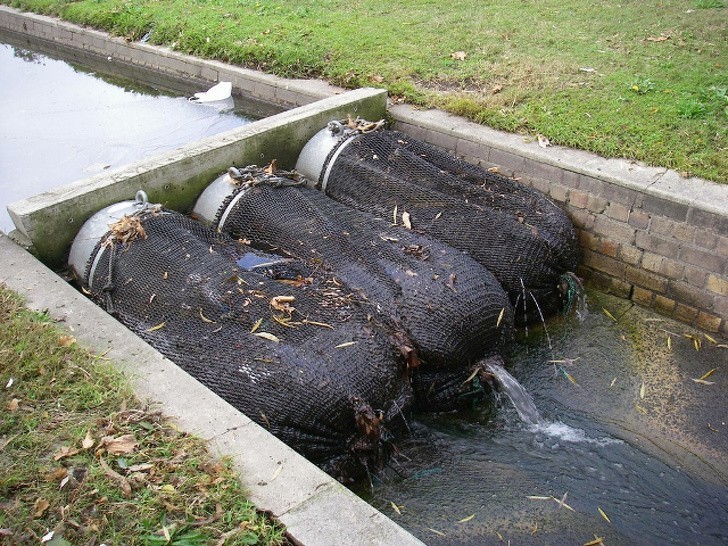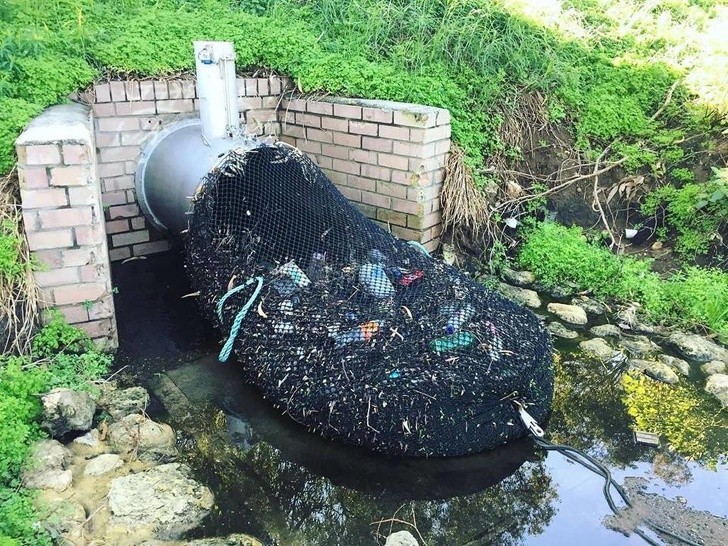 Advertisement