27 clever gadgets that you will not want to do without
A marker with an indicator showing the remaining ink.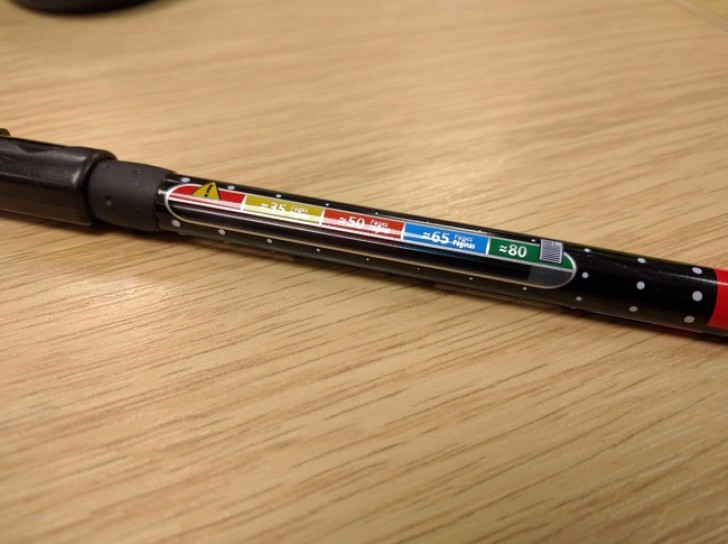 To have always clean sneakers.
At this recharge station, you recharge electronics by pedaling.
A device that disinfects the escalator handrail.
A trolley equipped with a scanner for fast calculation of the total expenditure.
Handle to open the door of a public bathroom without getting your hands dirty again.
Rubick's cube for blind people.
A Dairy Queen ice cream store with a door dedicated to children.
A set of space-saving table and chairs.
USB Bed Lift Set that fits onto the feet of your bed posts.
Machinery for bagging wet umbrellas, at the entrance of a supermarket.
Batteries rechargeable via USB.
Refrigerator with a built-in water filter.
Proof of presence or attendance by scanning a QR code.
Pub with a urinal for tipsy customers.
A 3-in-1 faucet.
A chair with a slot for the shoulder straps of backpacks or bags.
The handles of these containers are made to be able to hold both using only one hand.
This is a special booth where people can talk on the phone in the library.
A door handle with a built-in hand sanitizer dispenser.
In this hotel, when new clients enter their rooms they are provided with a sanitized remote control.
A socket with an easy unplug system.
Benches in Sweden with USB ports.
Stairs that show how many calories are lost by climbing up each step.
A butcher has installed vending machines to sell meat even when the store is closed.
A button for requesting assistance in a store.
A laundromat with gym equipment.