A boy ignores a security guard --- and gets taught a valuable lesson!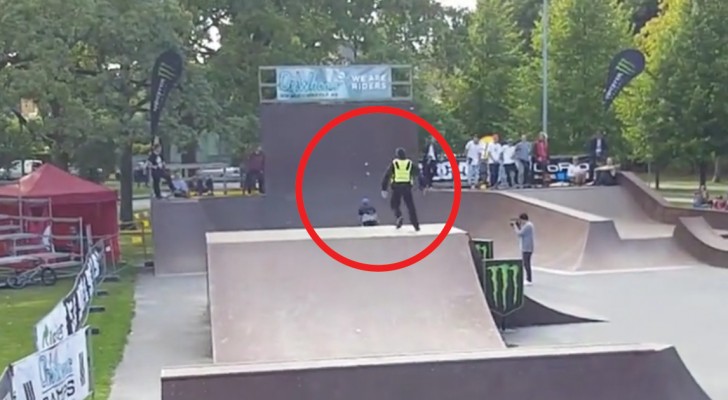 Advertisement
Never disobey when the authorities ask you to stop because you never know who is behind the uniform! Surely this young BMX rider did not expect to find another BMX enthusiast like himself in the security guard who called him back during a competition in Estonia.

As a matter of fact, once the security guard had taken possession of the bike from the disrespectful BMX bike rider, the security guard demonstrated his own amazing BMX bike skills on the high ramps erected for the occasion. Yes, this security guard really taught him a good lesson!
Advertisement