China contaminates and kills fish around Pagasa (Thitu) Island
What is happening to the inhabitants of the Pagasa (Thitu) island, in the Chinese sea and the marine species that populate it, has been made known worldwide through a Facebook page.
Chinese ships in transit are exterminating fauna and poisoning the islanders intentionally for political reasons. The aim is to weaken the productive activities of the island and force the population to abandon it, by releasing chemical agents into the water.
The reason for this ruthless action? To obtain complete control over the territory and establish a military base.
This is an aerial panorama of the Pagasa (Thitu) island which is part of the Spratly Islands archipelago, located in the Chinese Sea between the coasts of Vietnam and the Philippines.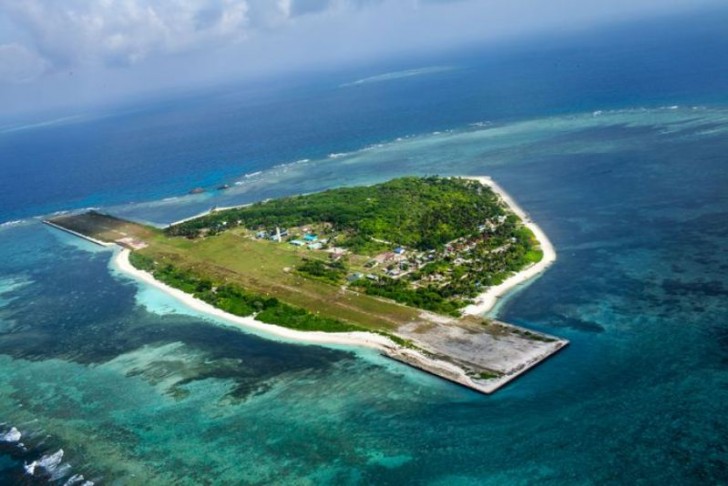 Officially the territory belongs to the Philippines but Vietnam and China have always claimed it because of its proximity to their borders. Pagasa is the only Filipino-populated island in the area and Filipinos have lived there since the 1970's. Since then, the political battles for control over this territory have never ceased.
The beaches, which were once stretches of paradisiacal sand, washed by a pristine crystal blue sea, are today cemeteries! The tides deposit hundreds of dead bodies of marine animals every day on the beaches.
The island ecosystem and the coral reef that stand out a few dozen meters from the beach have been destroyed! Now the reduced food and economic resources of the inhabitants do not allow them to continue living on the island.

The news of this situation has given birth to numerous inquiries about the territorial disputes that China maintains with other neighboring countries and the methods that China has used have always been imprudent and inhumane.

How far does a government's craving for power go? Here is the video that illustrates the disastrous situation on the island's beaches ...