What unites a bulldog and a carp fish? --- An unusual and tender friendship!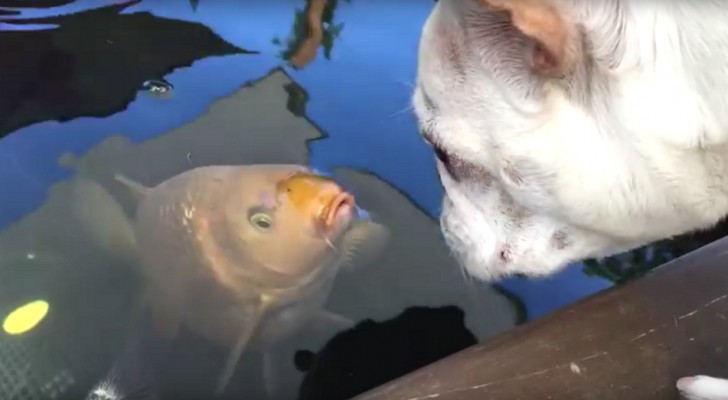 Advertisement
We have seen friendships between cats and dogs and other animals that were totally unexpected, but this friendship between a French bulldog and a large koi carp fish is undoubtedly the most incomprehensible!
In fact, Daisy, the 8-year-old French bulldog, is not interested in any other fish in the pond, she has eyes only for Frank, a koi carp fish of considerable size!
Likewise, for Frank, who even if he has a thousand things to do, never misses an opportunity to approach the edge of the fish pond to exchange a few loving kisses with his favorite French bulldog, Daisy . . .
Advertisement
Advertisement