Tomorrow's weather forecast displayed --- inside an amazing box!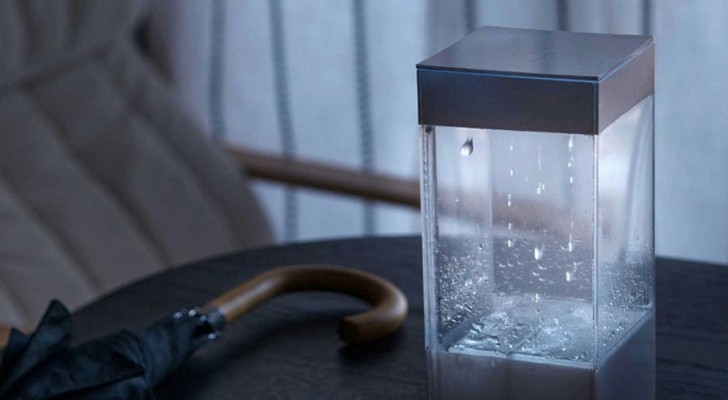 Advertisement
Obsessed by the weather? Today, there is a more entertaining way to find out what the weather will do tomorrow.
It is called Tempescope and it comes from Japan -- a little box that shows the weather forecast for the next day . . . by reproducing tomorrow's sky in your living room!
This beautifully designed device needs only to be connected to your PC, and you can have it all in your living room -- sun, rain, lightning, and more!
The project (still being refined and supported by crowdfunding) was founded by a group of Japanese engineers with a passionate interest in design who together with Tempescope are attempting to "break the barrier between the digital world and the real world."
Advertisement
Advertisement