This determined girl managed to go from 342 lb to 145 lb (156 kg to 66 kg) without any surgery
In the same way as other substances such as drugs and alcohol, overeating can become a flown blown addiction.
 The reasons that are the basis of weight gain go far beyond a simple unhealthy diet, and often to regain fitness --- diet and physical activity are not enough. Many people gain weight as a result of psychological and emotional problems.
In fact, Tracy had lived all her teenage years taking refuge in food, that offered protection from those who made fun of her appearance. 
Her story tells us not only about a remarkable physical change, but also about her indomitable willpower that helped her overcome the critical moments of her weight-loss journey ...
From her earliest memories, Tracy had always been teased about her body. The classmates called her horrendous nicknames.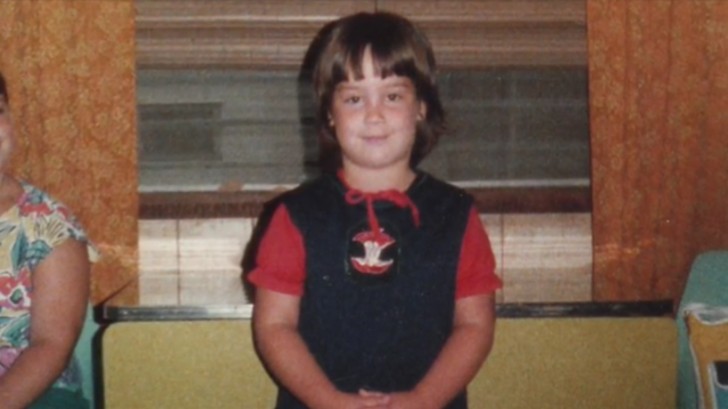 image:
Screenshot Youtube
Eating, for her, was a way to escape from everything that caused her anxiety, pain, and sadness. She denied the truth even to herself, telling herself that she was happy the way she was.
Nevertheless, she knew that after eating her sense of malaise always returned, until Tracy decided not to tell any more lies! She was not happy and had to become healthy and happy she had to change her body.
She had reached the weight of 156 kg (343 lb) and doctors had diagnosed a high risk of developing cancer, heart disease, and diabetes.
At that point, Tracy had realized she could not go on like this! Suddenly, she felt a fierce and impetuous desire for change, accompanied by a gigantic dose of willpower!
Despite the fact that Tracy was determined to slim down, how she was going to reach her goal was not very clear at all! What needed to be changed? Where should she start?
She turned to a personal trainer who wasted no time and put Tracy to work. Tracy was not used to being physically active and when she found himself doing it for hours and hours every day she was afraid she could not do it.
But thanks to the help of her instructor, and her determination she did not give up in the face of difficulties, and soon the first results began to become visible.
She felt great without all those extra pounds, better than she had felt in her entire life! The training continued to be challenging, but she knew that all the pain it caused her was worth enduring.
Tracy realized that she could things that previously had seemed impossible. Soon she also realized that she no longer needed a personal trainer who followed her closely and that she could continue her journey alone.
Now Tracy no longer needs food to maintain her self-esteem, which the looks and the unkind words of the people around her took away.
Tracy is proud of herself and all that she has been able to accomplish through her willpower alone.
Tracy lost 90 kg (198 lb) only after learning the rules of proper nutrition, and having started to perform regular physical activity. She did not subject herself to any surgical procedures or take any drugs to lose the extra weight.

With indomitable willpower, goals that were considered to be impossible can be reached!