Overweight man moves to an isolated village for 7 months: he lost so much weight that his family no longer recognized him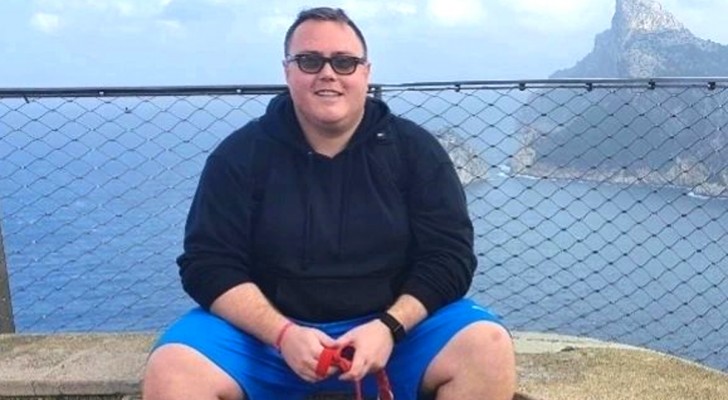 Advertisement
Being able to accept your body as it is, is not easy and there are many stories of men and women who resort to plastic surgery to correct perceived defects - a crude attempt, at times, to try to "improve" one's looks. Improvement is undoubtedly a positive aspect of change and should be sought if you are dissatisfied with your body or with your life and, and, above all, when complications related to your health could arise. The subject of this story was decidedly overweight and, like many others, he decided to change his situation. Not being an easy path, the young man decided to resort to an "extreme" method to make this transformation.
Advertisement
Bryan O'Keeffe is 34 years old and when he decided he wanted to change his life and lose weight, he weighed 150 kg. Throughout his life, Bryan tried several times to lose weight, but without success: every time he lost a few pounds, then promptly put them back on. Eventually, something in his mind must have clicked and he decided that his next attempt at losing weight would work: he would go to Spain, with no friends or relatives, and live in a small village. The change would help him find himself and lose weight. After quitting his job, Bryan moved to a remote village in Spain, where he stayed for 7 months. During this time, Bryan lost so much wieght that he now looks like a completely different person.
Bryan documented his transformation on social media, where you can see several photos of Bryan udergoing his transformation in Spain. His parents had a hard time recognizing him, as did his friends. For Bryan, the simple decision to diet or play sports never really worked out - he needed a more radical "fix". Today, he is very happy: "I liked losing the weight. I lost it and haven't regained it. I finally achieved what I hadn't been able to do in 15 years. I'm very happy".
We hope that the many other people in a similar situation will find the strength not to give up and can make the change that Bryan achieved.