An Alaskan Malamute and a little baby --- their relationship is utterly charming!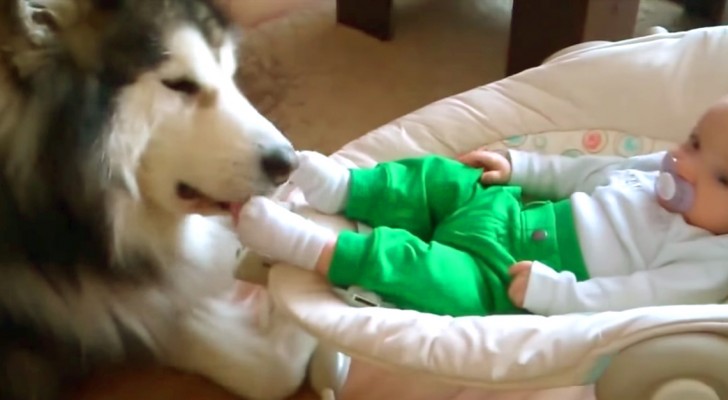 Advertisement
The Alaskan Malamute is a large dog with a particularly docile and calm character, therefore, perfect as a pet for families with children.
This is something that the dog's owners in this video must have been well aware of when they brought their new-born baby home!
As a matter of fact, their Alaskan Malamute dog, Evo shows no signs of wishing to leave the 4-month-old baby's side even for a moment and devotes all his attention to the little baby as if he were actually the baby's loving big brother!
Advertisement
Advertisement