Allergic to dogs, this boy had always dreamed of owning a puppy: his mother adopts a "hypoallergenic" breed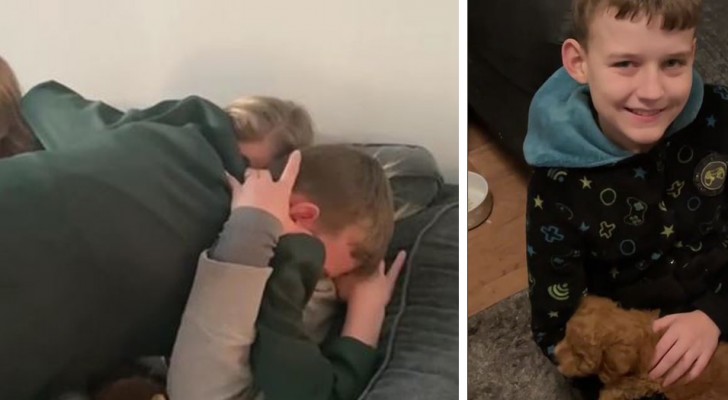 Advertisement
Having a pet is a privilege that everyone should experience at least once in their lives: our four-legged friends, for example, are able to bring out the best in us. Unfortunately, however, some - while loving animals immensely - just can't share the same home with them due to allergies.
However, there are certain breeds of dogs and cats that are "hypoallergenic". These animals, in fact, have a coat (or in the case cats, a protein in their saliva) that does not cause an allergic reaction. An English mother decided to take advantage of this to make her son's dream come true.
via Dailymail
Advertisement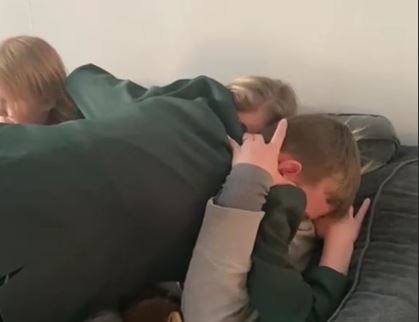 Lynsey Chapman, is a mother who lives in England, and recently published a video on her TikTok account that went viral: Lynsey immortalized the day in which she made her son's dream come true - he had always wanted a puppy. Unfortunately, her son is allergic to dog hair. The clip, which got more than 3 million views, shows the 11-year-old boy being surprised by his mother, who is hiding the gift under a blanket.
In the video, the little boy who has just returned from school, sees his mother lift a blanket and show him Autumn - a beautiful, brown-haired poodle puppy. Poodles are a breed that shed the least, so they can live with those who suffer from allergies. Thrilled, and with tears in his eyes, the son hugs his mother and embraces his new, furry friend.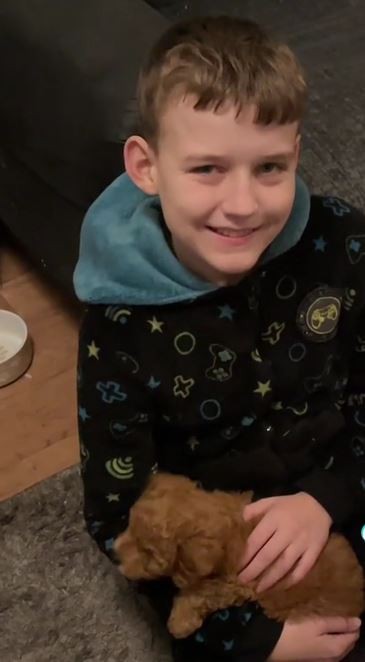 Many users praised Lynsey's for her thoughtful gift and her son's "heartfelt" reaction. Some noticed the fact that he hugged his mother first: "The fact that he hugged you first is wonderful," commented one user. "You also got a gift by seeing how well you are raising your child!" wrote another. "You're right, his reaction was nothing short of magical!" Lynsey replied.
And what do you think: wasn't this a touching moment?