Woman quits her teaching job to publish adult content online: she earns $1 million dollars in three years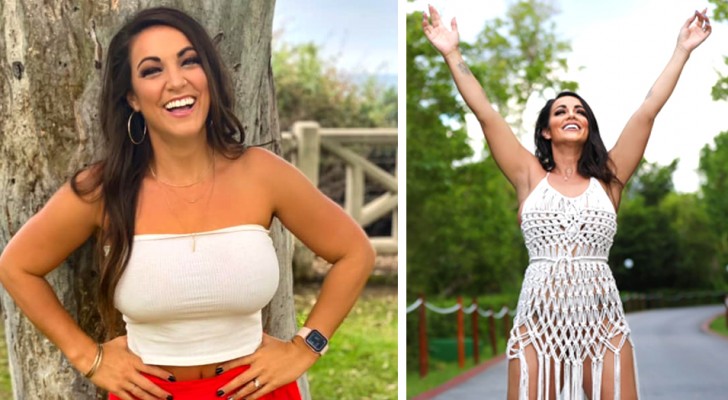 Advertisement
It takes a lot of courage to embark on a new path in life. And this is even more so when you choose to devote yourself to something that will be criticized and frowned upon by most other people. Courtney Tillia, a mother of 4 and formerly a teacher, knows this very well. Although teaching is an honorable vocation, it is a challenging one (and poorly paid). Courtney decided to change her life, but she didn't expect to be so successful and to earn so much money. What does she do now? She publishes adult content online.
via NY Post
Advertisement
Courtney realized that one can earn much more by publishing adult content on the web than by being a teacher. This reality prompted her to change her life. Ignoring all the prejudice, this mother of 4 children, decided to dive into this new and profitable business. In fact, Courtney managed to make a whopping $1 million in just 3 years—an amount that would have taken 25 years of teaching to make. Although her choice of new profession could have torn her family apart, this did not happen to Courtney. Her family is more united than ever and, thanks to the income from her online publications, she is very happy overall. Moreover, thanks to her earnings, Courtney also manages to give to charities.
"Through my business, my family and I have been able to do wonderful things. It has been a huge source of income. We have been able to travel, buy cars, move, but also help the community," explained Courtney. Additionally, Courtney has no intention of ever going back to being a teacher.
It's not easy to throw yourself into something new, but Courtney has shown us it is possible. It's not for everyone to enter this type of business, but it's the attitude that counts: if you believe in something, you need to fight to achieve it.