Although this duo lacks sophistication they win with charm!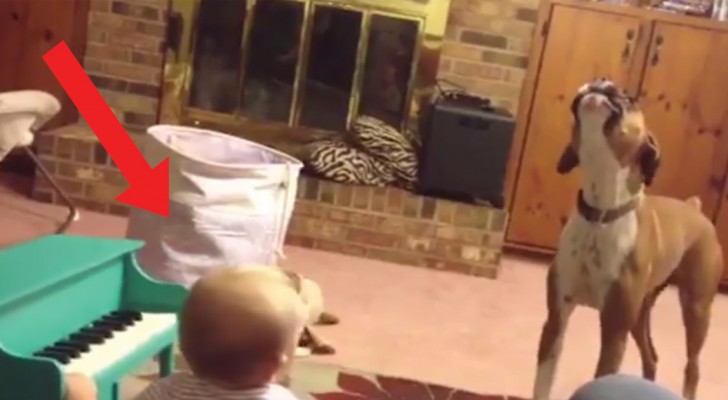 In this family, the artistic inspiration comes from someone you would never suspect!
In fact, the members of this duo, composed of a keyboard player and singer are, in fact, a little toddler and his boxer dog friend! 
The child starts the performance by striking a few notes on his toy piano and immediately the dog follows him by making funny howling sounds.
It seems that between the two there is already a certain affinity, who knows if over time they will be able to produce something more professional ...
Advertisement