An ex-bullfighting bull runs towards a man --- what follows is beautiful!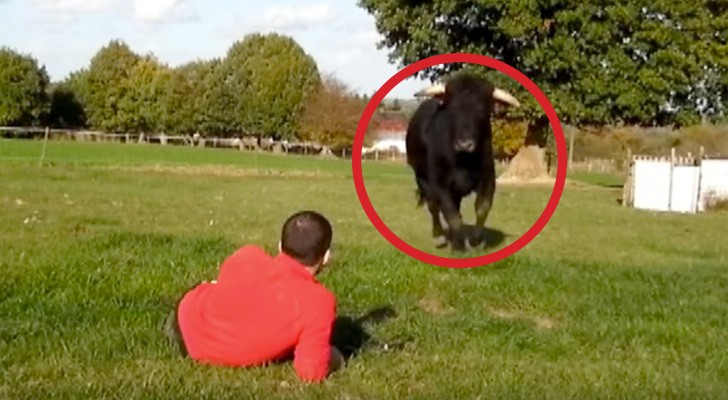 Advertisement
The image of an aggressive bull as he rails against men to kill them is a traditional idea distributed and maintained by bullfighters.
In reality the bull is not a fighting animal! Quite the contrary, it is a gentle and docile herbivore.
The proof is this relationship between this man and his bull! Although, the man imitates the usual gestures of bullfighters in the arena and also wears a bright red jersey, the animal is neither nervous nor aggressive! As a matter of fact, this gentle bull instead of attacking -- starts playing with its owner . . .
Advertisement
Advertisement