A dog is watching a horror movie --- See its reaction to the scariest scenes!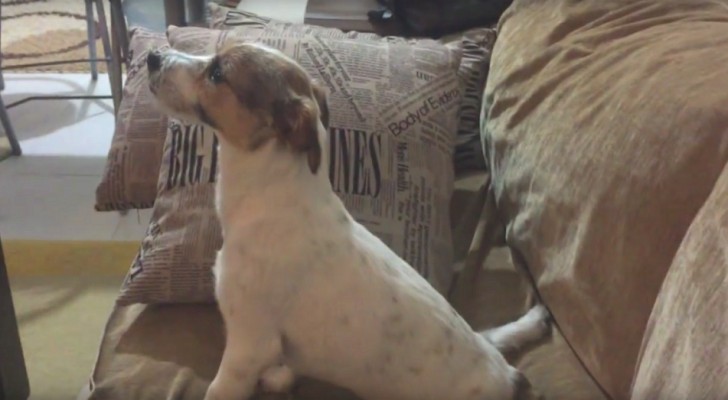 Advertisement
Some people more than others feel frightened when they watch a horror movie, and apparently the same seems to hold true for dogs!
Maylo, this cute Jack Russell, is sitting on the couch intent on not missing a scene from the movie, but he is not brave enough to watch the most scariest scenes!
In fact, as soon as he sees the images and hears the screams of terror, he immediately takes refuge behind the sofa cushions as if to say...."Turn off the TV!"
Advertisement
Advertisement