Here is a simple recipe for "Hasselback Chicken" --- absolutely irresistible!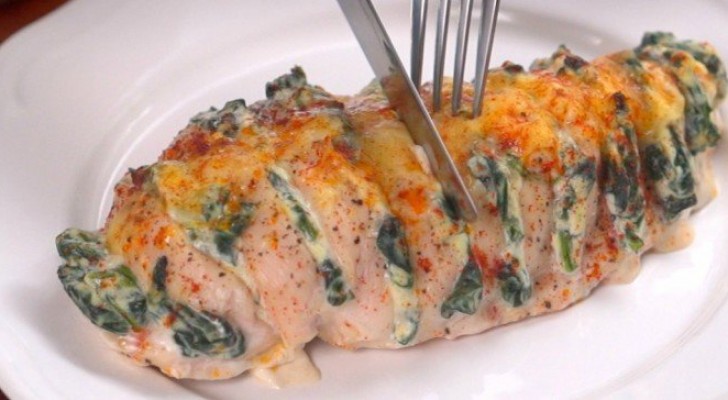 Advertisement
"Hasselback Potatoes" is a traditional Swedish baked dish that is prepared by slicing potatoes and placing between the slices a little cheese, bacon,and herbs.
The same procedure can be used to prepare "Hasselback Chicken". Using one whole chicken breast, make several slices without cutting through the entire chicken breast, and place between the slices, a little precooked baby spinach and fresh ricotta cheese, sprinkle with grated white cheddar cheese and paprika, then bake at 200 °C for 20-25 minutes.
Now, you have one more way to make chicken breasts more appetizing and inviting!
Advertisement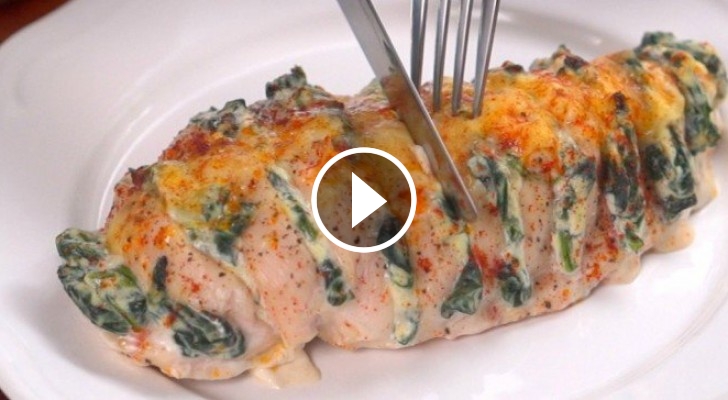 Advertisement