Stuffed Zucchini: a simple and tasty recipe ready in under 30 minutes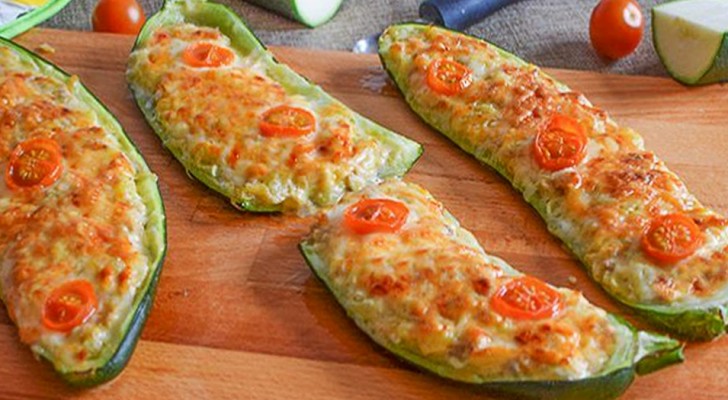 Advertisement
Certain dishes, when made from scratch, never seem to disappoint anyone. Take stuffed zucchini for example. It usually has everyone's mouth watering and, once you've had one, you'll most likely want a second helping. 
Zucchini is probably one of the most loved and versatile vegetable that exists. There are so many ways to prepare them and they pair well with almost everything (meats, poultry, fish, other vegetables, etc.). They are also very healthy for you, given their low caloric value and that they are rich in vitamins. Below, we've provided a recipe that's easy to prepare. It's also so light, you'll definitely want to eat more than just one!  
Advertisement
Stuffed zucchini: first steps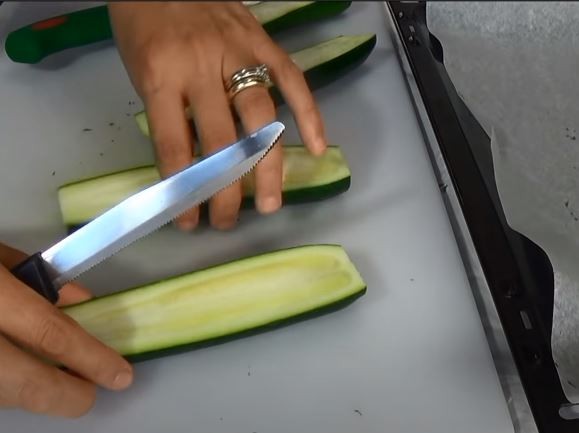 Besides zucchini, you'll need:
1tbs of grated cheese
2 eggs
1 onion
200 grams of ricotta cheese
breadcrumbs
oil, salt, and pepper to taste
erbs like parsley, mint, and/or basil
small cherry tomatoes, sliced
Wash the zucchini. Cut off both ends and then cut the zucchini in half, longways. Boil them in a pot of salted water for 5 minutes. Set them out to drain and let them cool. Once cooled, use a spoon to remove some of the pulp from the zucchini's middle.
The filling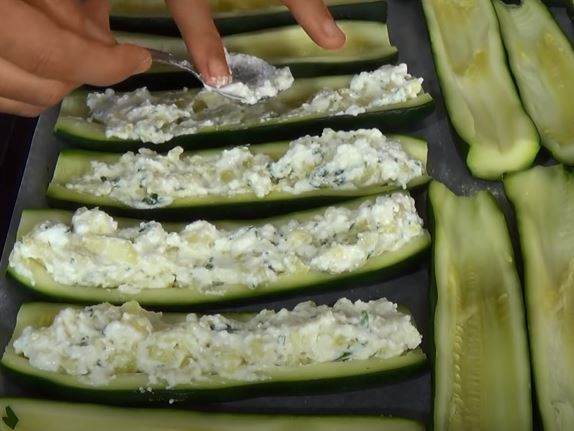 Now set the zucchini aside for a minute and get to work on the filling. Dice the onion into small pieces and sautè it in a non-stick pan. Once the onion turns clear, add the zucchini pulp to the pan and let cook for a few minutes. Next, turn off the burner and leave the mixture cool for a few minutes. In a bowl, beat the eggs together and then add in the ricotta and grated cheese (of your choosing). Once nicely mixed, add in a few pinches of bread crumbs and the erbs of your choice. Now add in the tomatoes.
Putting it all together:
Now take the zucchini you set aside and start filling them with the cheese and pulp mixture you just prepared. Now, grab a baking pan and add a line of oil before placing the stuffed zucchini inside. To save the pan from grease stains, add a layer of parchment paper before placing the oil or zucchini in the pan. Set the oven to 180°c (350°f) and cook the zucchini for 20 minutes. Once the tops are golden brown, they are ready to come out of the oven!
A simple recipe, don't you think? Now all that's left to do is sit down at the table with family and friends and enjoy how great they taste!