EASY CRISPY Potatoes WITH NO OIL!
Baked potatoes are great to accompany both meat and fish dishes, and they are hard to resist after you have eaten only one!
By themselves, potatoes are a very energetic food, which should replace other carbohydrates such as bread or pasta when they are consumed in a meal. 
When then are made in the oven, the calories increase due to the oil with which they are sprinkled to ensure perfect cooking. The trick that we reveal today, will unleash a wave of innovation in the way you prepare this tasty dish.

Here is what we are talking about ...
First of all, boil the potatoes and cut each in half. From each half cut out 5 or 6 pieces that are not too small.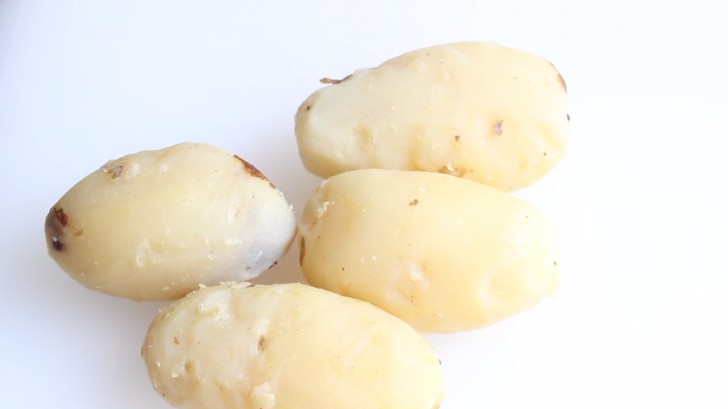 Place the pieces in a bowl with the amount of salt, pepper, rosemary and spices you prefer. To cook these potatoes without oil, the trick is to add a tablespoon of cornstarch or flour.
Shake the closed bowl or container with a lid to combine the ingredients, shaking them gently to avoid breaking the slices of potato.
Bake at 220°C (400°F) for about 30 minutes, until they become golden brown.
Once baked, your potatoes will look delicious -- crispy and roasted to perfection . . . Without having used a drop of oil!

Eating delicious potatoes that are light and crispy that have been cooked in an oven is possible with this trick!