Peel boiled potatoes in 2 seconds? This simple trick will allow you to do just that!
Dinner time is fast approaching and often you do not know what to prepare.
Potatoes, an ingredient that should never be missing from the kitchen, can be an excellent solution, considering that they are satisfying and healthy, especially if they are boiled.
The only aspect that discourages you is the fact that they must be peeled! Whether it is peeling them raw with the usual potato peeler or cooked, it is still a nuisance, let's be honest!  

Yet there is an extremely quick, simple and "painless" way to peel boiled potatoes, and that is exactly what we offer in this video!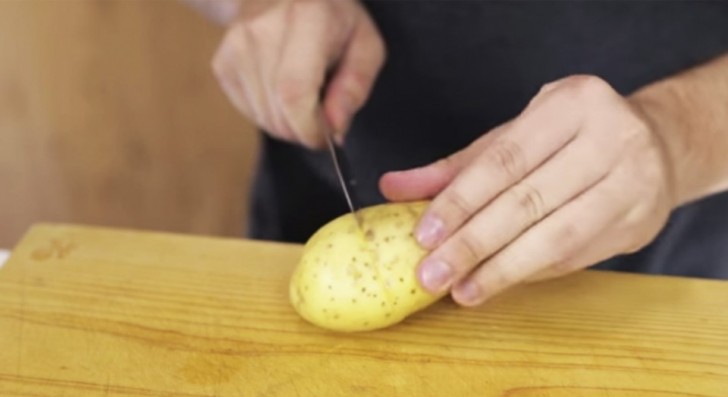 As you can see in the video below, you only need to make a circular incision on the peel of the potato and put it in the pot with the boiling water.

The heat of the water will do all the work. It will soften the skin to such an extent that it can be easily pulled off as soon as the potatoes are done and you take them out of the pot.