Discover the fastest way to peel a hot boiled egg!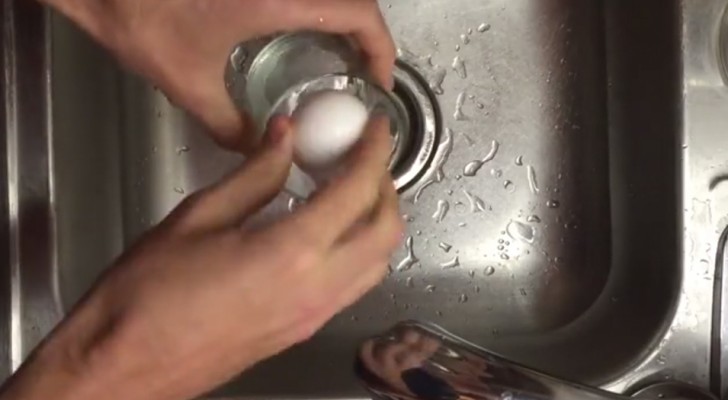 If you have never had to peel a freshly boiled egg, then you cannot understand just how useful this trick really is and that also in its own way --- it is quite impressive!
Normally, to peel a hot boiled egg, you need several minutes to first, tap on the egg shell, and then to detach the shell carefully removing all of the pieces. 
Now with this trick, none of this will be necessary, ever again!  Once you learn this trick you will realize that two movements are enough and a hot boiled egg can be easily and quickly peeled in just seconds!
Advertisement