Who ate all the biscuits? --- the complicity of these two will just crack you up!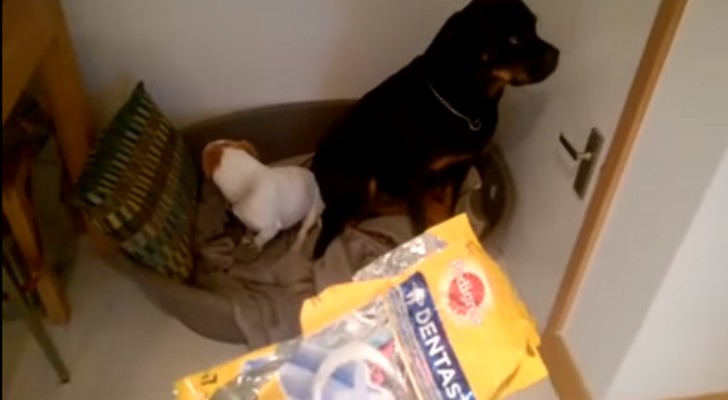 Advertisement
It is almost impossible for dogs to stay out of trouble! In fact, getting into trouble is part of their daily routine and is actually a way for them to get their owner's attention especially if they think that they are not receiving enough!
Consequently, when there are two of them, then hilarious things are bound to happen! As a matter of fact, when this owner finds the empty box of dog biscuit treats, she asks her two dogs for an explanation! Their reaction is a must see!
Advertisement
Advertisement