"Floating Piers" an artist's dream that enchanted the world!
On 18 June 2016, Floating Piers was inaugurated, the latest spectacular work of an American artist of Bulgarian origins, named Christo, born Christo Vladimirov Yavachev.

The artist is one of the greatest exponents of Land Art (Environmental Art), a form of contemporary art characterized by an artist's direct intervention on a natural territory. Christo is most famous for his "wrapping" art works created together with his life partner, Jeanne-Claude, who died in 2009.

Floating Piers consists of a giant 3 km long walkway on lake Iseo, linking Sulzano, Monte Isola and the small island of San Paolo in Italy. 



The spectacular installation is located on Lake Iseo and will allow visitors to "walk on water".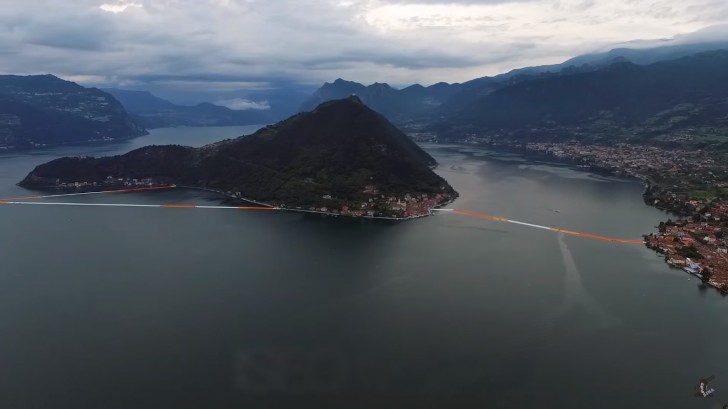 The work will be open to the public until 03 July 2016, after which it will be dismantled.
Access is totally free and the first enthusiastic visitors have described the experience as "unique and exciting".
The walkway is formed by 200 blocks of floating high-density polyethylene covered by 70,000 square meters of orange fabric.
For safety reasons, the capacity is limited -- no more than 10-12,000 people can be on the walkway at a time.
The artist explains that there is no single path. You can walk in all directions, 24 hours a day, preferably barefoot. Wheelchairs are welcome for the disabled, strollers and dogs. However, bikes and skates are prohibited.
'It's all physical, real, is not cinema, things that are true -- the wind, the sun, the time that you must let pass"', explains the artist who, with Floating Piers, has realized a dream.