A building that changes....like the wind!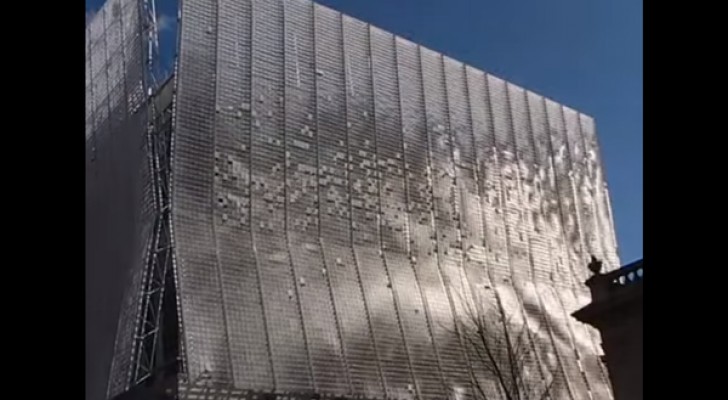 Advertisement
The building you see in the video is called the "Articulated Cloud". It is the artwork of environmental artist and sculptor, Ned Kahn and was built in 2004 in Pittsburgh.
Currently, this structure houses the Children's Museum of Pittsburgh, but its peculiarity is the appearance of its facade covering.
In fact, thousands of small white translucent plastic and aluminum panels, are activated by even the most gentle breeze thereby creating fascinating waves which confer a mobile aspect to the building facade as if it were being enveloped by a digitalized cloud. 
Advertisement
Advertisement