A human chain to rescue a dog --- Will they be able to do it?!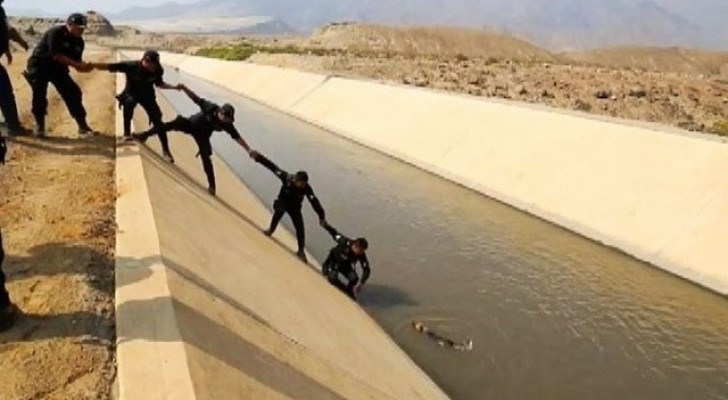 Advertisement
It took quite a few people, patience, and cooperation but in the end, this group of police officers managed to pull out of a canal a dog that alone would never have been able to save itself!
Several dramatic attempts were made before the police officers were able to grab the dog, that had also tried to get closer to his rescuers but the current was too strong! 
Eventually, one of the rescuers decided to throw himself into the canal and grab the dog and help it escape from the current! This, too, is what it means to serve your community!
Advertisement
Advertisement